Finding Joy in Motherhood
Finding Joy in Motherhood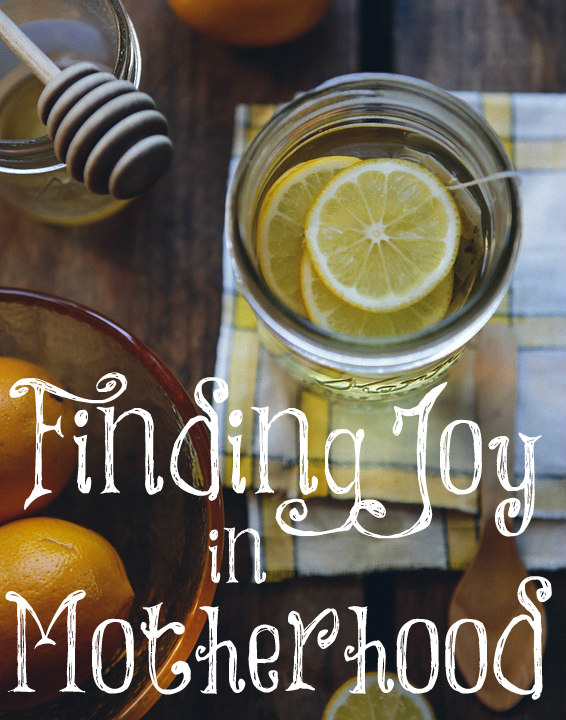 If you are a mother, your job, career, and calling is motherhood. It doesn't matter whether or not you like it or if it bores you, your life on this earth isn't about doing what you want and liking it. It's about believing on the Lord Jesus Christ and obeying Him. Therefore, you can choose to love and enjoy motherhood as God's ordained calling on your life. You can learn to accept that godliness with contentment is great gain and you can live out motherhood heartily as unto the Lord.
Since women have so many choices today, it makes it easier to be discontent with God's calling on our lives. Motherhood just doesn't seem very glamorous but what job or career is truly glamorous? There are none! I remember reading about Carrie Underwood's "glamorous" life traveling in a bus all around the country and away from her family. That doesn't sound very glamorous to me!
If it's fame and fortune a woman seeks over motherhood, we can label this pride since their life is only about themselves instead of what's best for their children. If it's so they can have more stuff than they actually need, we can label it greed since their life is not about doing what is right for their children's spiritual lives.
Years ago, I read about Brother Lawrence and how he learned to find joy in peeling potatoes all day long. Learning to find joy and contentment in motherhood is attainable if women renew their mind with God's will for them. God's will is for them to raise their own children and find joy in it; for the joy of the Lord is their strength!
Yes, motherhood is hard and full of self-sacrifice but as my pastor taught: "Grace calls us to love. Love calls us to serve. Service calls us to sacrifice." Loving your children is serving and sacrificing for them. In the end, there is a lot more joy and contentment one learns in serving and sacrificing for others instead of serving themselves. Motherhood is all about serving and sacrifice and this is what the Lord calls mothers to do. He did it for us. We can do it for Him!
Do your children know that you love motherhood? Do they know that you love being their mother? As you find joy in motherhood, you are teaching and training your daughters to find joy in motherhood, in the menial, in the every day messiness and sacrifice of life. This is what our Savior calls us to do and you can do it because He has given you His Holy Spirit that works mightily within you!
She openeth her mouth with wisdom; and in her tongue is the law of kindness. She looketh well to the ways of her household, and eateth not the bread of idleness.
Proverbs 31:26, 27