Forsaking the Husband of Her Youth
Forsaking the Husband of Her Youth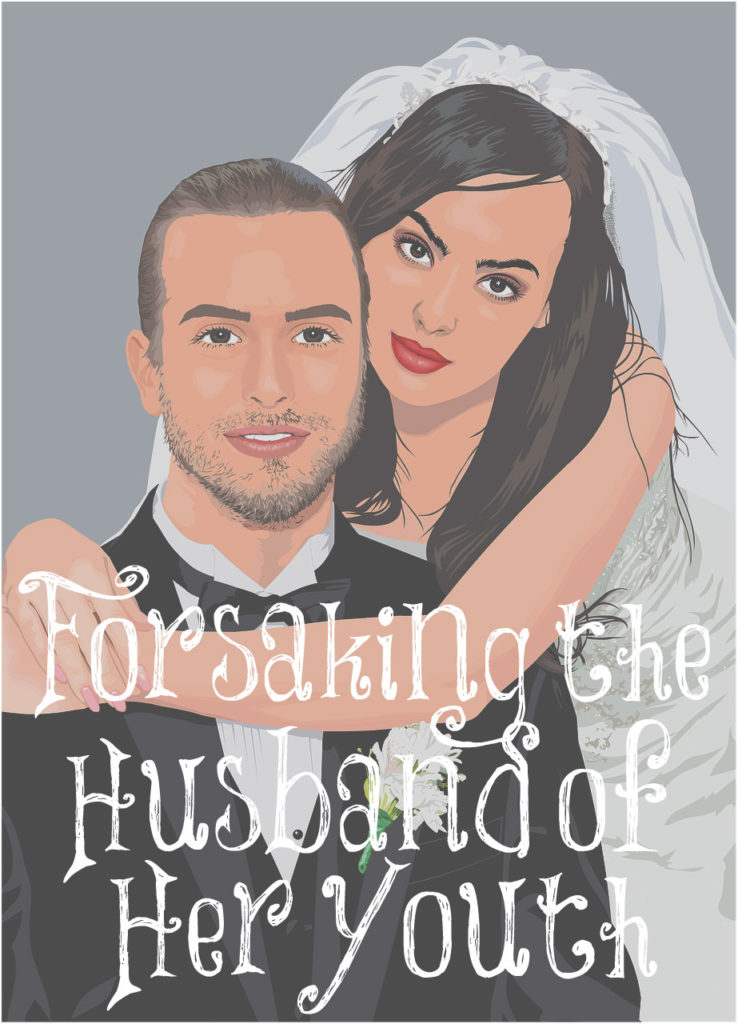 Women are filing 80 percent of divorces! This should not be. Many today have conveniently forgotten the vow they made to God and all of the witnesses that were at their wedding. The vow that they would remain married to their husbands until death do they part, even through the good times and the bad times. More people are covenantbreakers (Romans 1:31) instead of covenantkeepers which is tragic on many levels.
Women in past generations needed their husbands as their providers and protectors. This is the way God intended marriages to function and it was good. Feminism has convinced women that they are better on their own and an original intention of feminism was to destroy marriages which they have successfully accomplished. God has warned us about women like these.
Which forsaketh the guide of her youth, and forgetteth the covenant of her God.
Proverbs 2:17
"Not God, the God of her life, and who had provided for her from her youth up; nor her parent that had taken care of her in her infancy, and had been the guardian of her virgin state; but her husband, to whom she was married in her youth, and to whom she gave up herself to be guided and directed, ruled and governed, by…and forgetteth the covenant of her God: not the covenant made with Noah, in which adultery, as well as other things, were forbidden; nor the law of Moses, or covenant at Sinai, in which it was condemned; but the marriage covenant, which she entered into with her husband when espoused to him, and when they mutually obliged themselves to be faithful to one another: and this is called 'the covenant of God'; not only because God is the author and instituter of marriage, and has directed and enjoined persons to enter into such a contract with one another; but because he is present at it, and is a witness of such an engagement, mid is appealed unto in it; which, as it adds to the solemnity of it, makes the violation of it the more criminal." (Gill's Exposition)
As John Piper wrote in his article Staying Married is Not Staying in Love:
"The most ultimate thing we can say about marriage is that it exists for God's glory. That is, it exists to display God. Now we see how: marriage is patterned after Christ's covenant relationship to the church. And therefore the highest meaning and the most ultimate purpose of marriage is to put the covenant relationship of Christ and his church on display. That is why marriage exists. If you are married, that is why you are married.
"Staying married, therefore, is not about staying in love. It is about keeping covenant. 'Till death do us part,' or, 'As long as we both shall live' is sacred covenant promise — the same kind Jesus made with his bride when he died for her. Therefore, what makes divorce and remarriage so horrific in God's eyes is not merely that it involves covenant breaking to the spouse, but that it involves misrepresenting Christ and his covenant. Christ will never leave his wife. Ever. There may be times of painful distance and tragic backsliding on our part. But Christ keeps his covenant forever. Marriage is a display of that!"
What therefore God hath joined together, let not man put asunder.
Mark 10:9