Nudity on Our Beaches
Nudity on Our Beaches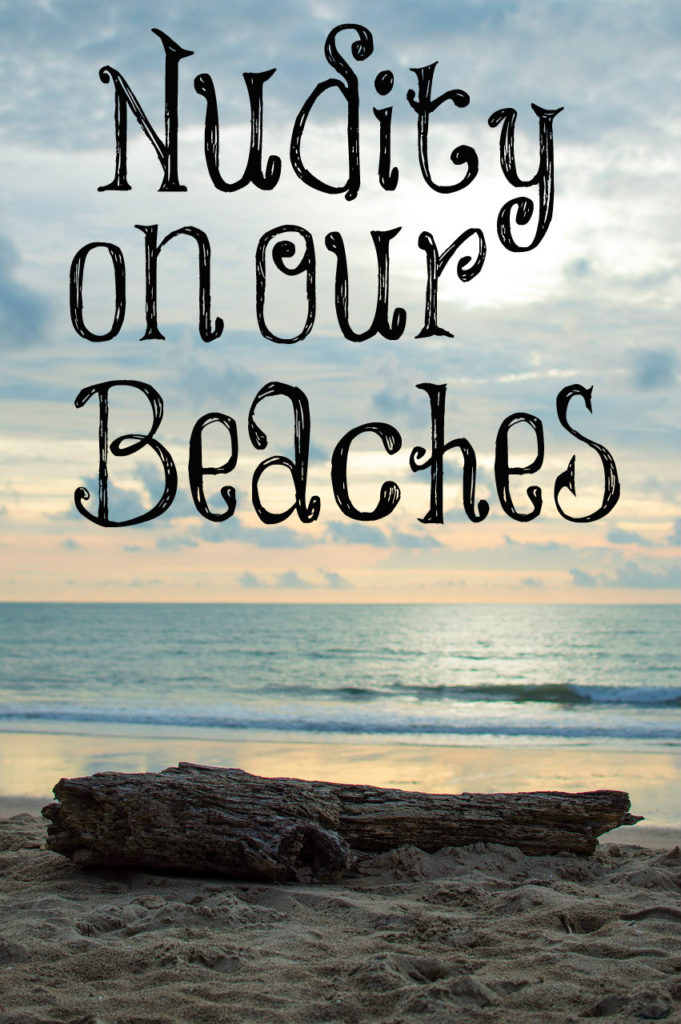 Unfortunately, nudity has come to the beaches, lakes, and pools of America and we shouldn't be surprised. Many women don't seem to have any problem with men of all ages lusting after them and seeing them as objects. God commands that we be modest and shamefaced, not drawing attention to ourselves, but as we, as a culture, grow farther away from God's principles, we can see that women have no shame with being naked.
On our walks on the beach, I have seen a troubling trend; more and more women are wearing thong bathing suits and when they are laying on a towel or are seen from the backside, they look naked. Is there NO concern for children these days??? Where has common human decency gone? Do all these women care about is themselves, their ego, and what they want to wear?
Yes, these women are absolutely 100% being stumbling blocks to all of the men around them. I read what others write against me for saying this as if women are completely innocent concerning men's lust but they aren't! We are called to love others and be unselfish but when women are wearing thongs they are only loving themselves and being selfish. They aren't thinking at all of the effect they are having on the young to old men around them and the children who are seeing their nakedness.
Aren't their laws against nudity in our land? Shouldn't there be beaches that are "family friendly" and we don't have to see naked women all around us? Yes, I know that bikinis have been around a long time but at least they covered up the most private parts of the female body even though they are still extremely immodest. When women are actually showing off their entire backside, they have become naked which is continually associated with shame all throughout the Bible.
The majority of women desire men and their attention. I remember when I was 16 or 17 years old and deeply wanting a young man in my life. I wanted the strength, love, affection, protection, and attention of a man. I believe it's a normal desire that God has given to us after puberty. Our culture uses this desire in a twisted way called serial dating. We want the attention and love of a man so we try different men out since we're "way too young" to be married even though our bodies tell us otherwise. We show off our bodies in hopes of attracting men to us to fulfill the longing we have for a man then do things that should only be saved for the marriage bed unless we've been taught otherwise. We pretend marriage.
Many young people get into a lot of sexual trouble during these years because of this trend of putting off marriage for so many years after puberty. Most parents aren't teaching their children about modesty, waiting for a godly man in God's timing, purity, abstinence, and all the things that God requires from us who want to live lives pleasing to Him. It's imperative, mothers, to teach your children from a young age the goodness of God and His ways!
I have also noticed a good trend lately among godly women for modest bathing suits that are actually very cute. The great thing about these types of bathing suits are they are more comfortable (it's much more comfortable when dressed modestly), and protection from the sun (since most sunscreens are unhealthy and cause skin cancer). As godly women who want to live our lives pleasing to the Lord, the only man that we should want "lusting" after us is our husbands. Outside of being in the privacy with them, we must make sure that our clothing isn't causing other men to stumble and doesn't draw attention to ourselves.
For young unmarried women, you should not be using your bodies to attract men since this has nothing whatsoever to do with having a good, strong married. Clothe yourself with modesty, humility, gentleness, purity, kindness, meekness, and love. These are the ingredients for a strong marriage, not immodesty and nakedness in public places. If you are married, adorn yourself with submission as the holy women of old did; for this will be beautiful to your husband.
In like manner also, that women adorn themselves in modest apparel, with shamefacedness and sobriety.
1 Timothy 2:9