Why Do Women Love Home?
Why Do Women Love Home?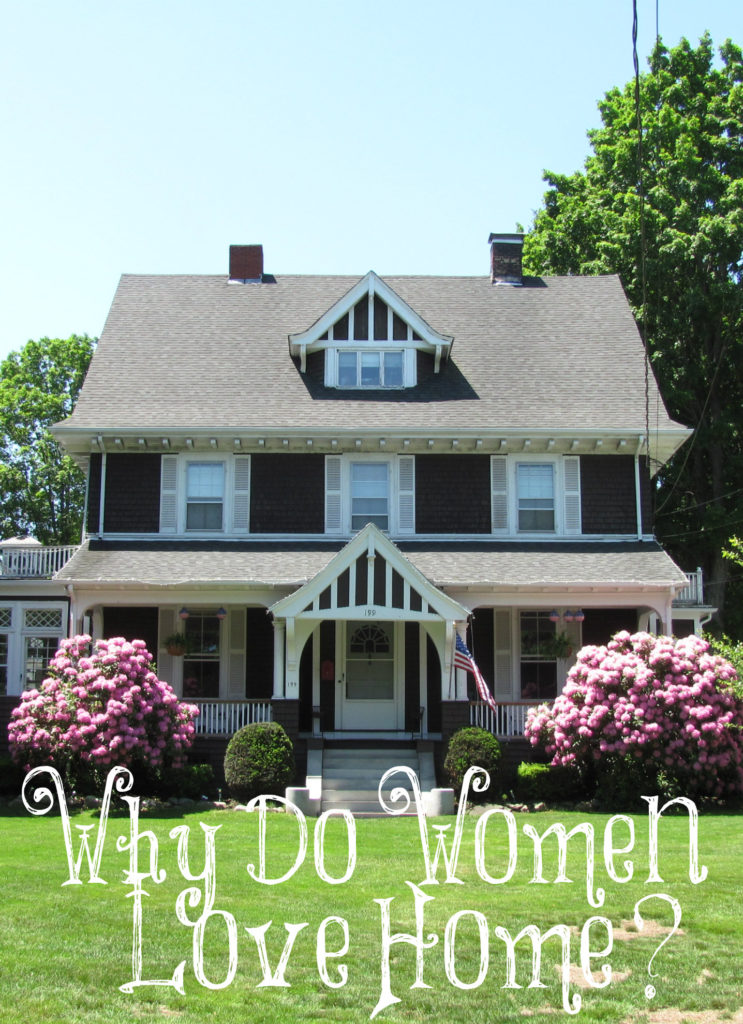 Whenever I write anything about the home, women seem to love it. Cooking and remodeling shows are some of the most popular TV shows for women. Why is this? It is because God gave women a heart for home. We all love the thought of a peaceful, beautiful home that is clean and tidy with delicious aromas of food cooking. We can decorate our homes differently according to our tastes. We fix the food our family loves. We can travel the world but when we finally climb into our own bed the first night after getting back home, we most likely will think, "There is no place like home!" If you are blessed with a husband who wants you to be home full time, you get to live full time in your home. If you want to leave the home for any reason (shopping, friends, church, doctor, etc.) it's mostly because you chose to leave your home, not that you have to, unless it's an emergency.
Home is a place where you can forget about the evil going on in the world. You can shut down your television and the news and be thankful for a peaceful home. There's a roof over your head, good food, and a comfortable bed. When you're sick, home is the only place you want to be. Your family lives in your home; the most important people in your life. Focus upon being wise women who build your homes up, instead of tearing them down with your own hands.
You make love to your husband in your home. Your children grow up in your home, then bring their fiances then spouses and children to your home. On holidays, they come back home to visit and gather for fun and feasts. So much good goes on in a wise woman's home. She doesn't argue, complain, or yell, so there is peace in her home. "My people will abide in a peaceful habitation, in secure dwellings, and in quiet resting places" (Isaiah 32:18) God told the Israelites, "Build ye houses, and dwell in them; and plant gardens, and eat the fruit of them; Take ye wives, and beget sons and daughters; and take wives for your sons, and give your daughters to husbands, that they may bear sons and daughters; that ye may be increased there, and not diminished" (Jeremiah 29:6).
God was the Creator of homes and families. He wants us to dwell in them and have children. These have never changed. In heaven, we will all have mansions to live in that are in God's house! "In my Father's house are many mansions: if it were not so, I would have told you. I go to prepare a place for you" (John 14:2) Imagine how gorgeous those will be! So even for eternity we will live in homes. Everything good in life is from the Lord. "Every good gift and every perfect gift is from above, and cometh down from the Father of lights, with whom is no variableness, neither shadow of turning" (James 1:17). Thank the Lord for your home.
Besides all of this, we have Jesus and the gift of salvation. We should be the most joyful and thankful people on this earth!
By wisdom a house is built, and by understanding it is established;
by knowledge the rooms are filled with all precious and pleasant riches.
Proverbs 24:3, 4