Cultivating a Love for Home in Your Daughters
Cultivating a Love for Home in Your Daughters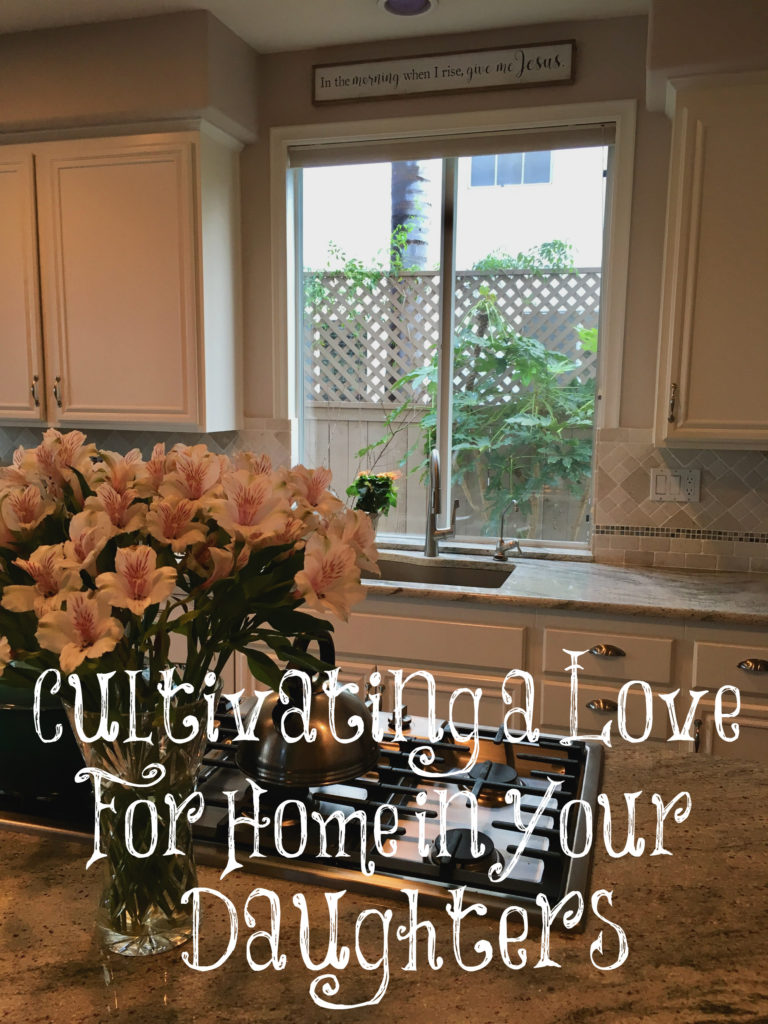 There's something I have sadly noticed. There aren't many young women who are good at being homemakers. They weren't raised to keep their homes clean and tidy. They fail to look well to the ways of their household. No, they were raised to pursue a career, instead, since this has value in our culture and not homemaking.
When they are home full time with their children, their homes are a mess and they don't like to be home often. They have no will nor desire to keep their homes clean. Where are the mothers who should have trained up their daughters in the fine arts of homemaking? Why aren't the daughters, when they are young, right by their mother's side as they cook and clean?
Chris Starr preached a great sermon called Biblical Womanhood and spoke about this topic. (It is well worth your time to listen to the entire sermon.) "All of you single ladies, I want to talk to you for a second. Be careful of filling your life with all kinds of pursuits that substitute for you learning how to take care of a home and enjoying that.
"Many young women have struggled with this. They don't like being at home. They don't like caring for the home. They don't like homemaking. They don't see it as a worthy profession and every young lady who is not married should be cultivating desires to be and to take care of a home. Mothers should help cultivate this…Your home is a priority and it needs to be taken care of by the woman. There's no doubt about that. You should be cultivating a love for the home even as a single young lady. The home is the woman's primary place of ministry. Young women need to be taught to be keepers at home."
Do you have a love for home? Are you cultivating a love for motherhood, marriage, and homemaking (the most important ministries in the world) in your daughters instead of a desire for college and careers as our culture is doing? If you aren't, you have some work to do! Are you training your daughters to be godly wives by the way you love and live in submission to your husband? This is the single most important thing you can do for them.
If you train them from a young age to cook, clean, and enjoy being home with you, they will grow up to want to cook, clean, and be in their own homes serving their families. It will come naturally to them. Anything that can be learned and trained as a child is much easier to want to do and do well than it is trying to discipline oneself as an adult.
If you raise your daughters to be clean and tidy and enjoy cooking, they will most likely grow up to be clean and tidy and enjoy cooking. Make sure that you are cheerful when you are teaching them. Show them the joy of the Lord living in and through you while you go about your homemaking!
Train up a child in the way he should go: and when he is old, he will not depart from it.
Proverbs 22:6