Men are Learning that Marriage is Nothing Good for Them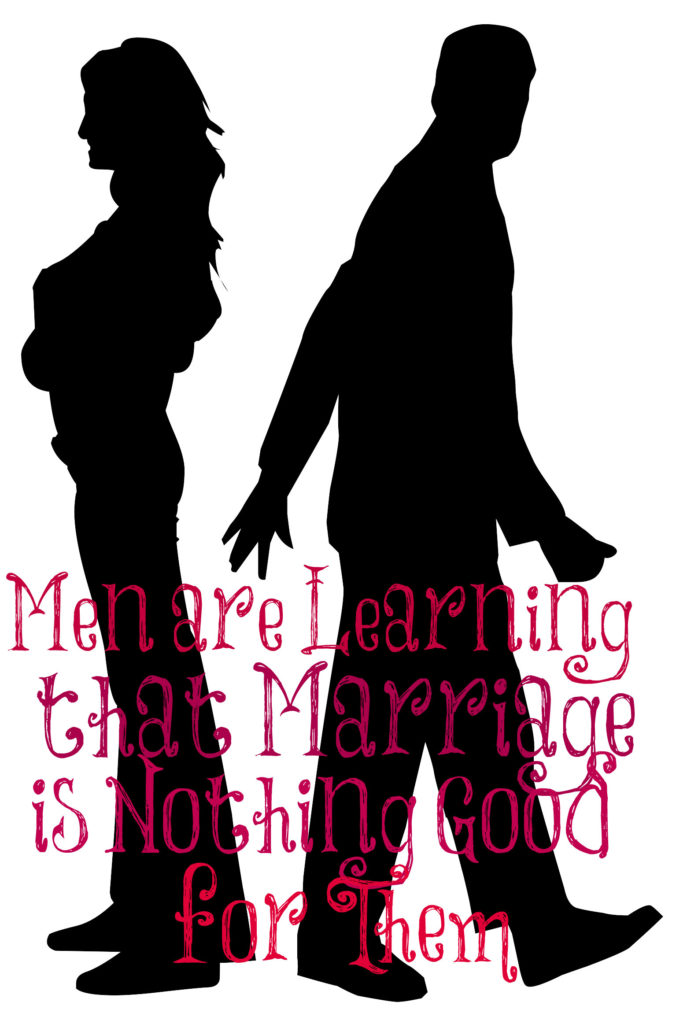 "You have to realize that there is nothing Christian about the Government Sanctioned 'Marriage Contracts' that are being peddled now. They are nothing but tools for lawyers and judges to rob and steal from (mostly) men. Men are slowly learning that marriage is nothing good for them, and reacting by staying away from the fraud," wrote Tim on my post Men Giving Up on Marriage.
Lindsay Harold responded: "It is true that, given the current cultural attitudes about marriage and the legal system, it is a huge risk for a man to marry. Culturally, society tells women to leave if they aren't 'happy' and that marriage is for them to be served by a man and get children if they want them. So, many marriages continually revolve around the desires of the woman, trying to keep her happy by doing things her way to keep peace in the home and keep the family together. Men hate this, but many live this way because they don't want to lose their family.
It's even worse if the woman decides to leave. No-fault divorce laws means she can walk away from the marriage at any time, for any reason, or no reason at all, and over the objections of her husband. And if she does, the courts will almost always grant her primary custody of the children, half the existing assets, and a sizable chunk of her former husband's income.
Thus, marriage today, for a man, often means he gets emasculated by catering to his wife constantly, being belittled and berated rather than appreciated, and then she decides she isn't happy, takes his kids and his money, and goes off to do her own thing. It's no wonder men are reluctant to sign up for that.
Marriage as God intended it is a beautiful thing and beneficial to both men and women (and vital for children). But since society won't enforce marriage vows and instead actively encourages marriages to break up, it is very important to find a spouse who has their own internal morals and character so that they can be trusted to remain in the marriage even when all the incentives seem to encourage them to leave."
I replied to this man: "There's a lot good about marriage if a man finds a godly, submissive woman to marry. She will bear and raise your children. She will be a help meet to you and make your life easier. She will take good care of your home and fix you good meals, plus be available sexually for you, but you must find a woman who believes wholeheartedly in biblical womanhood."
Appreciate your husband, women, and stop shaming him, thus causing him to regret the day he married you if you are a foolish woman who is tearing her house down with her own hands.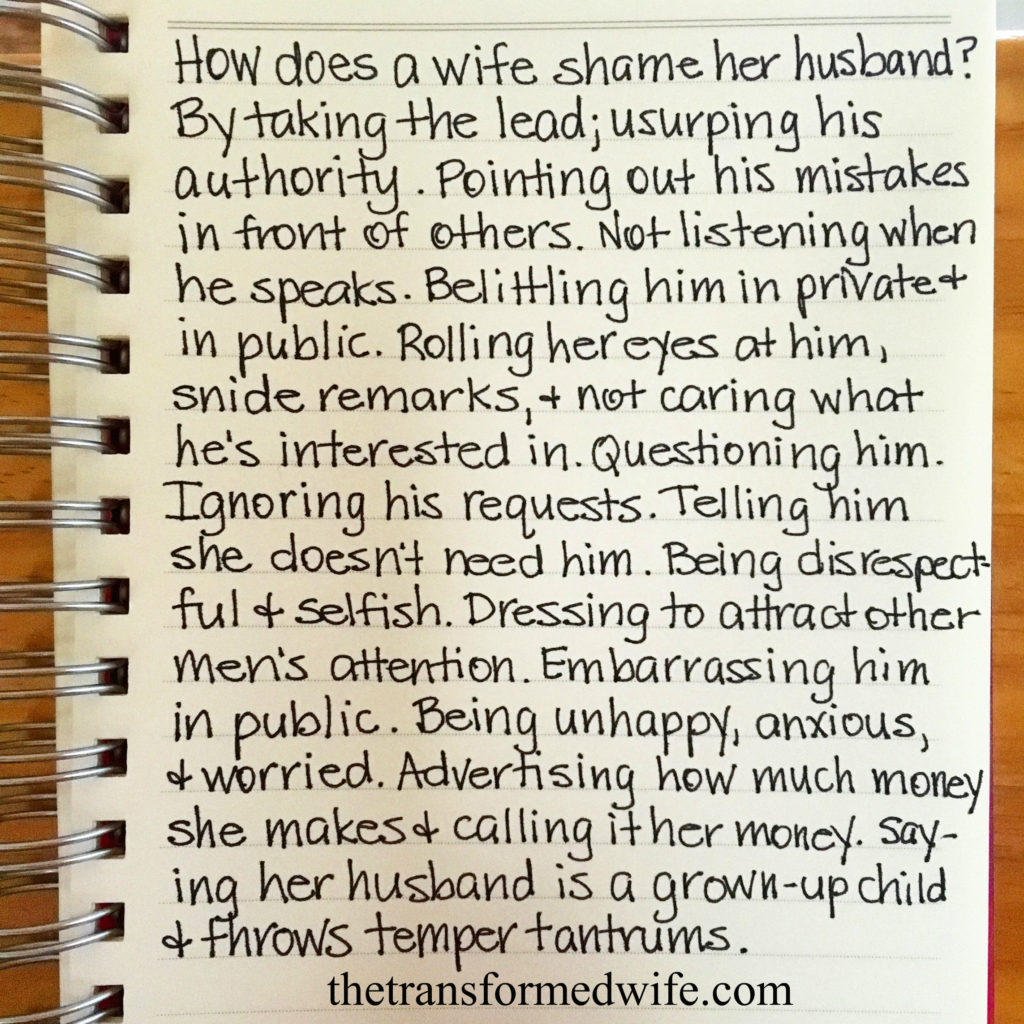 Every wise woman buildeth her house:
but the foolish plucketh it down with her hands.
Proverbs 14:1