Married to Angry Men
Married to Angry Men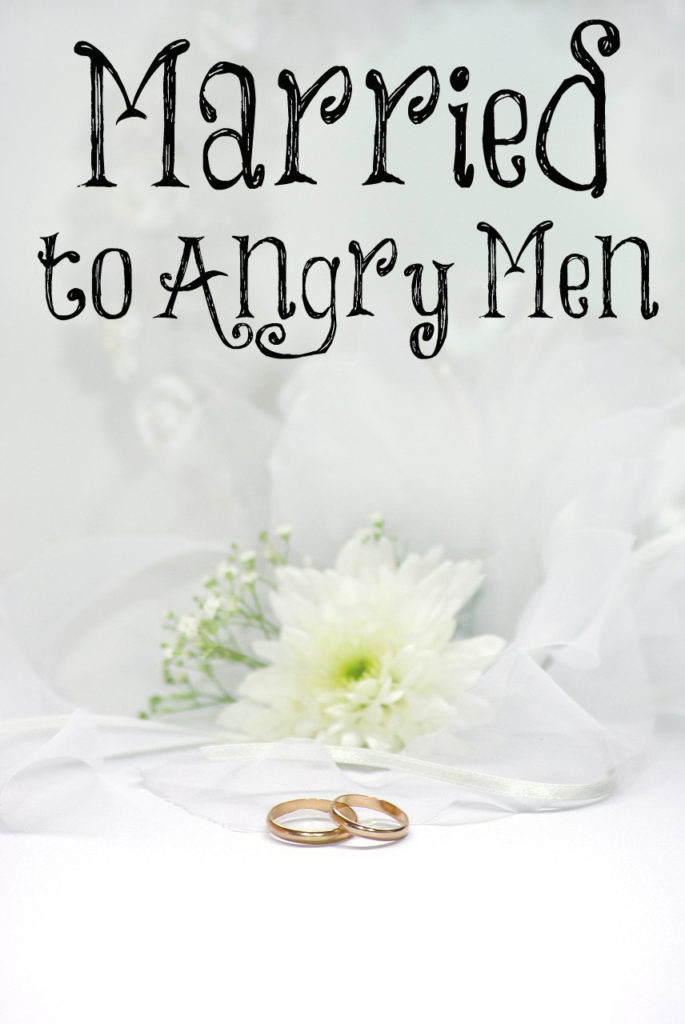 The road that we walk as believers is narrow and it's not easy. Everyone goes through trials and sufferings, but as believers in Christ Jesus, we don't run from them and try to numb ourselves as those on the broad path are prone to do. Debi Pearl added a great chapter to her book Created to Be His Help Meet for women who are married to very difficult and angry men. I want to post a few meaningful paragraphs from this book to encourage you who are in this situation to buy the book and find encouragement from her.
***For any of you who are being physically and/or emotionally abused or fear for your life in your marriage, please click on this link.
Debi gives three responses how women who are married to angry men typically react: become a doormat and cower in his presence, fight back and cause more tension, and a third one which I recommend.
"The third response is the road to healing; your healing first, and then the kids and possibly your husband's. This is the hard part. It will take a woman filled with the Holy Spirit and the grace of God. You will have to endure abusive words without feeling abused. You will have to live in the love of God when you are not getting love from your husband. You will have to gain your self-image from what God thinks of you instead of what your husband says in his selfishness and anger. You will need to put on the whole armor of God to stand against the fiery darts of the wicked one – yes, the devil in your husband.
"You must wear two hats at the same time: the loving, submissive wife who honors her husband, and the prophet who will not cover sin nor call evil good. You will not hide his sin from your children nor make excuses. When he acts inappropriately with you or the children and you see they are hurting, later, in private, explain to them that he does not have the love of God in him and that he is being controlled by an evil spirit. Let them know that it is his problem and not theirs, that he is unreasonable and they are normal. Tell them to try not to provoke him and together you will seek his healing. They should understand that their daddy is temporarily possessed of a debilitating moral disease that God can heal.
"Stand taller. Look him in the eye. Do not return to your corner or wear the dunce's hat. When reviled, return a blessing, when persecuted, suffer it without bowing your head or apologizing ( 1 Corinthians 4:10-13). Look your antagonist in the eye and let him see compassion and forgiveness, but not fear, not guilt, and not apology. You should grow taller as he gets smaller.
"I do know one thing for sure: Total surrender to God and a walk of faith will cure any and all marriage diseases. A good Christian is a good spouse, a good parent, and a good friend. We have seen terminal cases of marriage malignancy cured through loving God with all of one's heart. Where Christ is there is wisdom, judgment, forgiveness, grace, love, mercy, and especially joy. The power of holy joy exceeds all human ills.
"So before you blame your husband, and decide to stand up to him, make sure you are kneeling in the presence of God, seated in heavenly places, and standing in faith. If grace is not your daily diet, don't expect that you can work wonders in another blighted soul."
And why beholdest thou the mote that is in thy brother's eye, but perceivest not the beam that is in thine own eye? Either how canst thou say to thy brother, Brother, let me pull out the mote that is in thine eye, when thou thyself beholdest not the beam that is in thine own eye? Thou hypocrite, cast out first the beam out of thine own eye, and then shalt thou see clearly to pull out the mote that is in thy brother's eye.
Luke 6:41, 42
***Here is another good article by Michael Pearl on this topic, The Devil's Hug but gives this warning: This article is rated R—not for children under 18, and possibly not for any unmarried person who wishes to remain in innocent ignorance. (The most tragic part of this article is the fact that the number of angry men is increasing due to pornography and I also believe due to rampant divorce and the break down of the family and biblical values. Divorce makes children angry who grow up to be angry adults.)
***If your husband is having an affair, click here.
***If he is a persistent porn addict, click here or here.
***Here are multiple articles about domestic violence for anyone in this situation.