He's Looking For a Godly Wife
He's Looking For a Godly Wife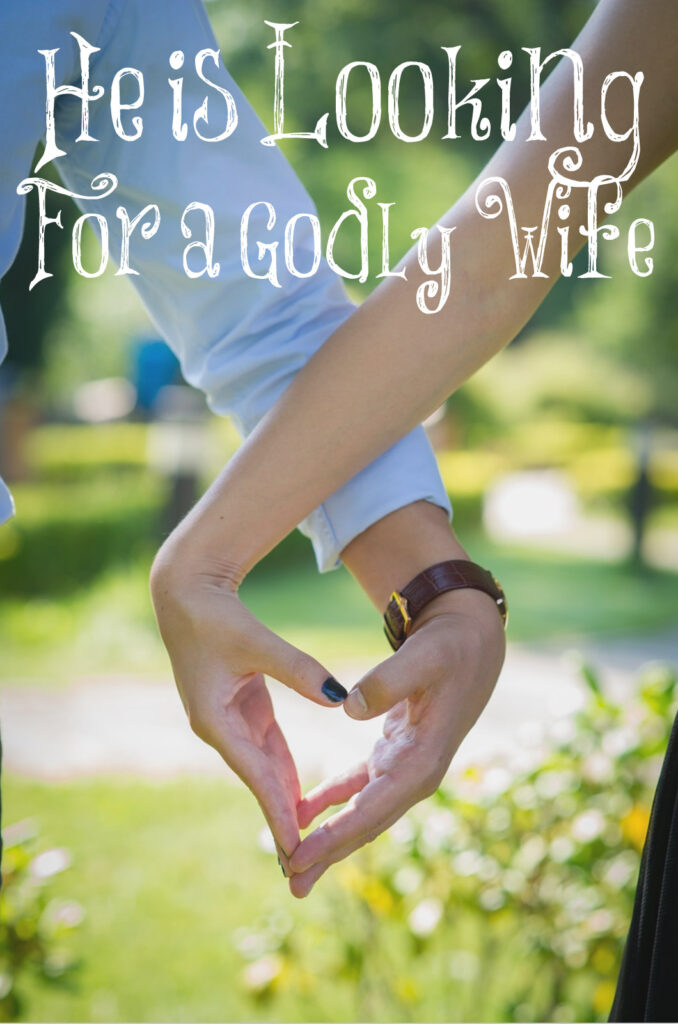 A woman has a son who would love to meet a godly woman who wants to be a wife and mother. He's having a hard time finding any woman who wants these in her future. Here is my response to her:
Dear Becky,
I encourage your son to find a solid, biblical church that is teaching Truth boldly and unashamedly. Master's Seminary is producing incredible pastors. He can hopefully find a church through this link:
He needs to attend faithfully, then stay after the services and get to know people. Once he gets to know them, he needs to let them know that he's looking for a godly wife. Network with the godly people in the church.
Go on a date or two (a coffee date) with anyone he seems a bit interested in. Hopefully, he will be bold in finding out what her future looks like to her. If marriage and children aren't in it, she's not the one.
Keep praying for wisdom and discernment for him. God is good and His plan for your son is good. Trust Him! And remind him that godliness with contentment is great gain.
Whoso findeth a wife findeth a good thing, and obtaineth favour of the LORD.
Proverbs 18:22