Jen Hatmaker's Revision of Truth
Jen Hatmaker's Revision of Truth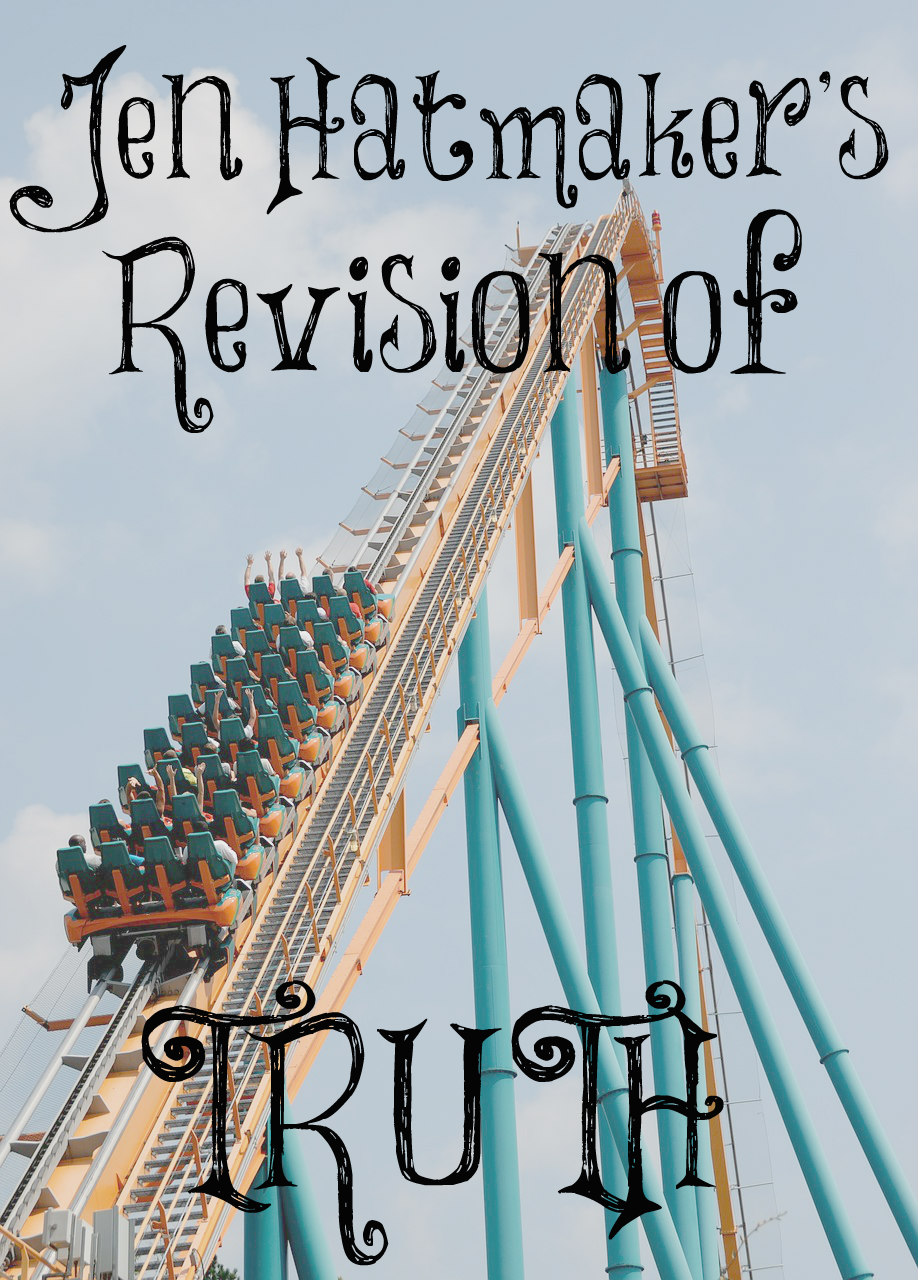 If we don't like parts of the Bible can we simply decide they aren't agreeable to us and refuse to believe them? Jen Hatmaker believes she can and she does. Here are a few of her quotes from a recent article:
She was asked: "You took a stand last fall saying LGBT relationships can be holy, and it got your books banned from LifeWay stores. Why was that important to you?"
Jen replied, "I just sort of have this dream for the church where it is safe and it is wide and it is generous and it includes all of our voices. For the longest time, the church has essentially had one voice — sort of the white, male voice. I'm starting to realize how much the church is missing when we silence whole people groups, like you're either not welcome at all, or you're welcome but not your voice, not your experience, not your life, and I saw that with the LGBTQ community."
The Church isn't wide and this is why we are told to walk on the narrow path and are warned that few will want to go on it. Many would rather take the broad path that Jen is talking about that leads to destruction. The only voice that matters is God's Word, not "all of our voices," for in it is Truth and God's perfect will for our lives.
She bemoans that the church is only "the white, male voice." I know some great male black preachers/teachers and other races, but to tell you the truth, race doesn't matter to me so the color of one's skin makes no difference. What matters is that whatever skin color they have they are speaking the truth. God did ordain men to be the leaders and teachers of the Word contrary to popular opinion and I respect this since women are absolutely more open to deception than men, as Jen proves so clearly and many like her.
I'm not sure when the Church has silenced "whole people groups." The Church shouldn't speak against any people, but against all sin, or it is a weak Church and this is the kind of Church Jen is promoting. "Live and let live" and forget about God's Word since it speaks against sin and calls us to repent of it, she falsely believes. LGBTQs need to hear about the hope they have in Christ. They don't need to be encouraged in their sin, but given a way out into true freedom from sin and condemnation, JEN!
We must never celebrate sin, any kind of sin; for sin is what Christ died to free us from. This is why I try to speak out about all sin, not trying to normalize it and make what God calls sin "holy." The gravest problem today is that many "Christian" women do not know the Word of God. Their morning devotional is Jesus Calling instead of the Bible. Therefore, they are easily deceived and led astray by a number of these women "preachers" who aren't teaching the truth at all.
Jen goes on to say, "All of a sudden in our time we have a lot of powerful women who lead enormous spaces and have built and earned and garnered a lot of influence, and I think it's wonderful. I think it's fabulous. Back to my last point, it has brought in an important voice to the body of Christ — that's the feminine voice and women who are smart and capable and godly. I think both in and out of credentials, so to speak, God is empowering and anointing women just en masse right now. You cannot deny it. You cannot look at the fruit of the ministry of women right now and claim we are in crisis. I think it's the absolute opposite. It's a wonderful time to be alive."
I think it's horrible that powerful women are leading "enormous space and have built and earned and garnered a lot of influence" because it's mostly the wrong influence and the wrong teachings. If they were like Priscilla who helped a man, along with her husband, to know the truth of God's Word, that would be great!
Or if they were like Queen Esther who was willing to sacrifice her own life in order to save her own people, that would be great, too. Or how about Mary who was obedient to her God even when life seemed very scary as a young virgin who was pregnant. What about the Proverbs 31 woman who wasn't known for having any big influence on anybody except for her husband and children and looked well to the ways of her household? None of these women had the goal of "leading enormous space and have built and garnered a lot of influence." Their only goal was to live in obedience to the Lord.
God states something entirely different for women than being leaders and garnering a lot of influence through preaching and teaching in the Church. His will is that men are to be the preachers and teachers in the Church because they were created first and women are easily deceived as we can see that Jen Hatmaker is deeply deceived and many others like her. Anyone, male or female, who twists the Word of God to tickle people's ears is in danger of eternal damnation. It's a scary place to be to teach others; for we are going to be held accountable for every word we write and speak.
Women, please beware of these young and beautiful women with great personalities and writing styles that are leading others astray in droves. You don't need your ears tickled. It would be better for you to listen to an old man who was rather dry in his speaking ability but spoke the Word of God in truth than one of these false teachers. In the end, the only thing that matter is God's Word and His will. Nothing we can make up will be able to hold a candle to the Creator of everything. He gets to set the rules, not us, so we best listen and learn from Him; for He alone is worthy, not me and certainly not Jen Hatmaker. Be like the Bereans who went to the Word to make sure that what they were hearing was truthful or not.
Beware of false prophets, which come to you in sheep's clothing, but inwardly they are ravening wolves.
Matthew 7:15