Loving an Addict
Loving an Addict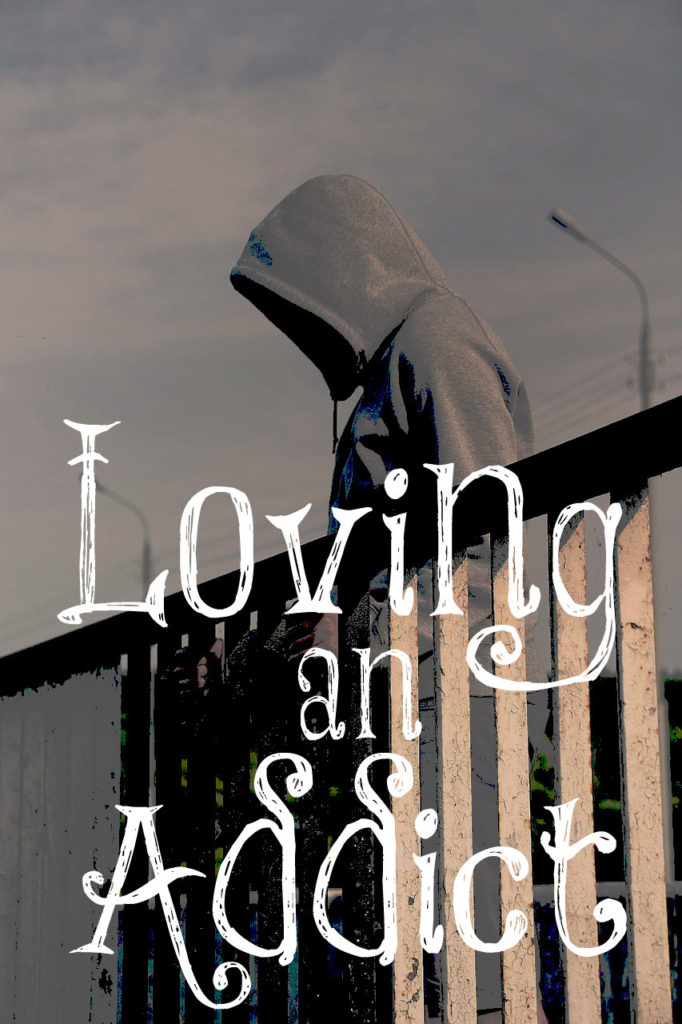 Some women have extremely difficult marriages. Some of their husbands are drug addicts or addicted to some other harmful substance. Some waste their money on their addictions and keep their families from having all of their bills paid. Some are addicted to porn, alcohol, cigarettes, and any number of things they can get addicted to and it's hard. Life is hard for these women and their children.
How does a wife in this situation respect her husband with these struggles, and remain submissive and not get resentful during this? Can she even do this or is it impossible? I know some of you have these struggles. I hear from you and I'm sorry. Some have reached out to me asking how they are supposed to be godly, submissive wives. I will try to encourage you the best that I can.
Everyone goes through trials and suffering. No one gets through life without them. God uses sufferings in our lives to refine us and cause us to depend upon Him more. There is no out (divorce) in the Bible for women married to men like this. If they are in danger of their lives for some reason or unable to get the basic necessities of life, then yes, separate as soon as possible and get the authorities, family, friends, and/or church involved, if need be. But know that as long as you are living under the same roof with him, he is being sanctified by your presence. He is seeing Jesus in you and you need to remind yourself that you are fighting for his eternal soul.
Prayer is your greatest tool. Every single morning lay your requests at Jesus' feet and then leave them there. Be confident that He heard your prayer and is working on your behalf. Ask the Lord daily for wisdom, joy, and strength in this battle. You are going to need it; for you aren't going to be able to handle it in your own power but with Christ working in and through you, you will.
You must also be consistently in the Word and find wisdom and encouragement there. Let the Word of God dwell in you richly. Grow your roots deeply into Jesus so that you can stand strong through the storms of life. Win your husband without the word by your subjection to him (which will most likely blow him away since he knows he doesn't deserve it) and your godly behavior (which will come as you sit at the feet of Jesus and learn from Him). Read 1 Peter over and over again until you have practically memorized it.
In 1 Peter 2, servants are told how to deal with mean masters. They are to be subject to them will all fear; "not only to the good and gentle, but also to the froward (mean). For this is thankworthy, if a man for conscience toward God endure grief, suffering wrongfully…but if, when ye do well, and suffer for it, ye take it patiently, this is acceptable with God" (1 Peter 2:18-20).
Then we are told how Christ suffered for us. "For even hereunto were ye called: because Christ also suffered for us, leaving us an example, that ye should follow his steps" (1 Peter 2:21). We are actually called to suffer! The very next chapter begins with "likewise" and explains that some wives will suffer under the subjection to a husband who is disobedient to the Word. How is a wife to deal with this? "Who, when he was reviled, reviled not again; when he suffered, he threatened not; but committed himself to him that judgeth righteously" (1 Peter 2:23).
Know that Jesus sees your suffering, women. He is right there with you comforting and giving you strength. Trust Him to lead and guide you in all wisdom. Have compassion on your husband because he is in bondage to his sin. Don't speak evil to or about him but do good instead; for this is heaping burning coals upon his head and you will reap what you sow.
But and if ye suffer for righteousness' sake, happy are ye: and be not afraid of their terror, neither be troubled.
1 Peter 3:14
***Don't give up on your husband. If you can, watch Connie Hultquist's powerful and inspiring story of waiting for a wayward husband for many years through Christ's power living in and through her. "Each evening when my husband was gone I'd fix supper for him and put his plate at the head of the table. No one was allowed to sit in his chair and no one was allowed to bad mouth him. I ran the house as if he were home."
— Connie Hultquist