My Six Year Blogging Anniversary
My Six Year Blogging Anniversary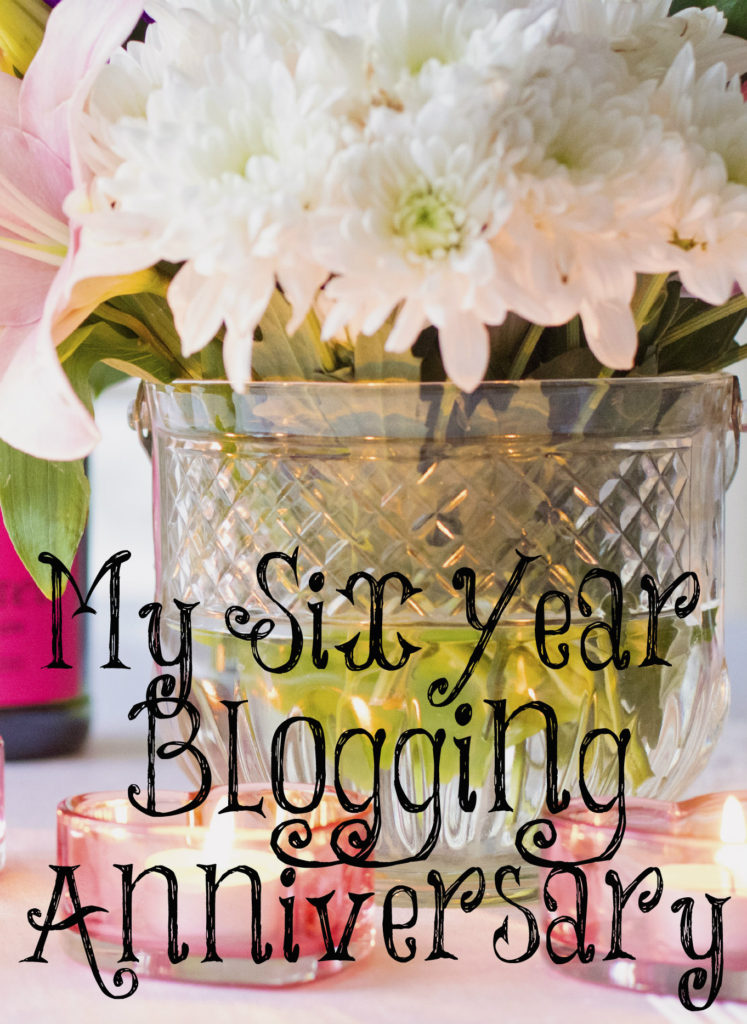 About twelve years ago, I led several groups of women through Created to Be His Help Meet. After this, I began mentoring women one-on-one. I became involved in our large church's mentoring program and they sent me the women in the most difficult marriage situations. Ken and I then began mentoring couples who were engaged or planning on becoming engaged through the same church. I mentored women by phone, email, and in person. I love mentoring women!
One young woman lived with a neighbor friend and began coming to church with us every week. She was rebellious to the ways of the Lord but she loved coming to church with us every week and then coming to our home afterwards where my entire family would gather for Sunday dinner and have fun conversation. She would sit there watching and listening. A week before she left to go back home across the country, she believed in Jesus Christ as her Savior. I didn't want to lose contact with her because I knew she needed more mentoring in the ways of the Lord.
Right after she left, which was six years ago today, I came downstairs early the next morning and decided I would begin a blog so I could mentor her through this blog. I thought a second for a name and I came up with Always Learning and began writing. This was my first post:
I had a light bulb moment the other day.  I HATE it when Ken "criticizes" me…Other people can do it, but when he does my feathers get ruffled.  I was listening to a program the other day and the man was saying his wife had to realize that when he was correcting her, it was just that…correction, not criticism.  I thought, "WOW! I need to take Ken's criticism as correction and learn from it!" 
I have such a need to be perfect that I needed to realize I'm far from perfect and listen to his correction and learn…My pride and ego get in the way.  Proverbs says a wise man listens to rebuke.  Iron sharpens iron.  Always learning…
 Reprove not a scorner, lest he hate thee: rebuke a wise man, and he will love thee.
Proverbs 9:8
I wrote every day even though I knew writing wasn't my gift until a writer friend of mine told me to stop writing that I was not a good writer. She informed me that I am a great writer with a strong voice. "When I read your blog, it is like you are sitting across the table from me." I was so encouraged by her words of praise so I continued on and enjoyed it.
Ken gave me the goal of trying to reach one hundred women who read my blog on a consistent basis but I thought that was impossible. The first time I was blasted by critical and mean comments, it frightened me but now I know this happens to all who speak the truth because they hate the Truth (God). I also get a lot of encouragement and praise. I love what Dennis Prager said about this: "I won't let the compliments go to my head and I won't let the criticisms go to my heart." I know the compliments are only because I teach the Word of God and what He has to say to women so I give Him the glory. Not allowing the criticisms to go to my heart is more difficult at times but most of it is so mean and nasty that I understand clearly who the real Enemy (Satan) is behind it. This keeps it all in perspective!
God has blessed my small seeds planted and today I have a new blog, make YouTubes, published a book (which we have lowered to $9.95 for good), and am in the process of maybe writing another one. I have never been interested in doing all of this as a way to make money. Thankfully, Ken works very hard and is a good provider. I didn't want to be beholden to advertisers. I want to speak Truth plainly and not be afraid of losing those who I advertise.
I continue to mentor women daily on my blog, in the chat room, by email, text, or however they find me. I always want to be available to any women who seek out my advice. I had seen these small blogs become enormous and if you tried to get a hold of the author of the blog, you'd receive a short note back saying she's too busy to respond. I never wanted to be like that. How could I be a true mentor if I wasn't willing to interact with the women I mentor?
God is good. I thank Him frequently for the ministry He has given me. My pituitary is in fact dying. I am starting on replacement hormones now but my tumor hasn't begun to grow again so that's great news. In spite of my fragile health, God has given me a way to continue mentoring women, which I love. Thank you for many of your emails, letters, and texts encouraging me, supporting me, sharing your stories of your transformed marriages that always cause me to tear up and will never get old, and especially praying for me. It continually amazes me to see how great the Lord's ways are and how transforming they are on all who believe and are renewed by studying His truth.
O give thanks unto the LORD, for he is good: for his mercy endureth for ever.
Psalm 107:1