Our Favorite Pumpkin Pie
Our Favorite Pumpkin Pie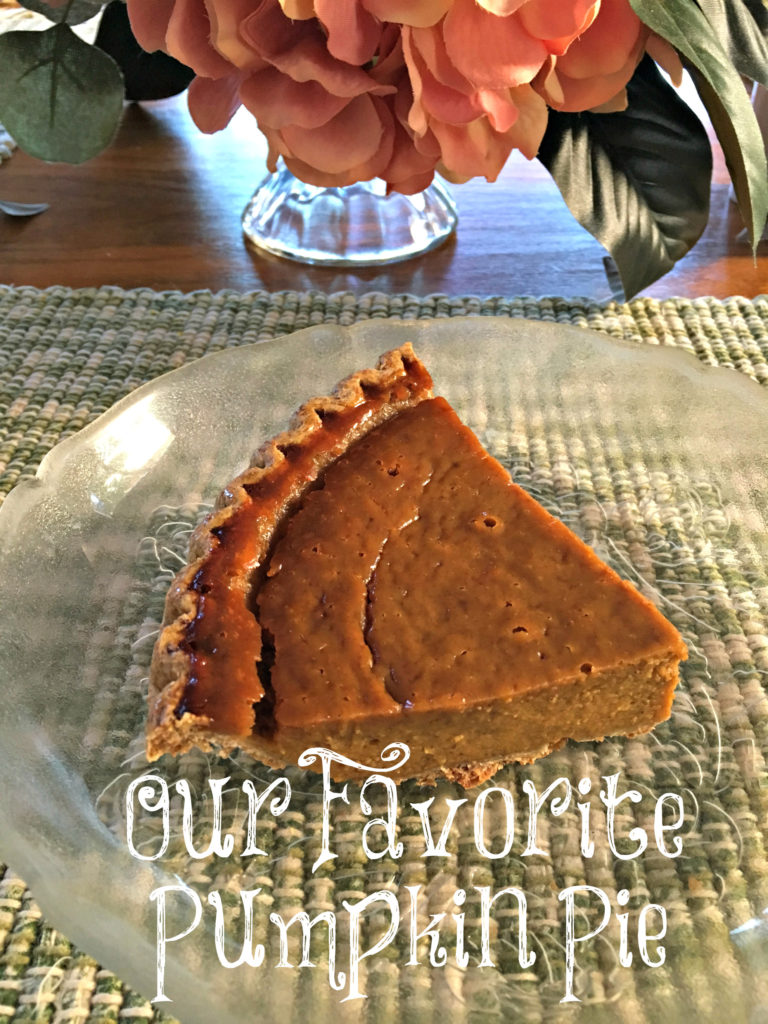 Ken loves pumpkin pie so whenever he asks me to make him one, I try to make one. The other night I made one and we both agreed it was the best I've ever made so I will give you the recipe. I do like pumpkin pies because they are the healthier one of all pies.
Preheat oven to 400 degrees.
Put everything into a blender.
2 eggs
1 3/4 cup pumpkin pulp (Libby's Unsweetened Pumpkin)
3/4 cup honey (Costco's organic honey)
1/2 teaspoon sea salt
1 teaspoon cinnamon
1/2 teaspoon ground ginger
1/8 teaspoon ground cloves
1 cup organic coconut milk from a can
Blend until smooth and pour into whole wheat pie crust. (I bought mine at our health food store.)
Bake at 400 degrees for 15 minutes, then lower oven to 350 degrees and bake for an hour or more, until the knife comes out clean from the center.
Happy Thanksgiving!
How great is Your goodness, Which You have stored up for those who fear You, Which You have wrought for those who take refuge in You, Before the sons of men! You hide them in the secret place of Your presence from the conspiracies of man; You keep them secretly in a shelter from the strife of tongues.
Psalm 31:19, 20