Why Did Women Burn Their Bras?
Why Did Women Burn Their Bras?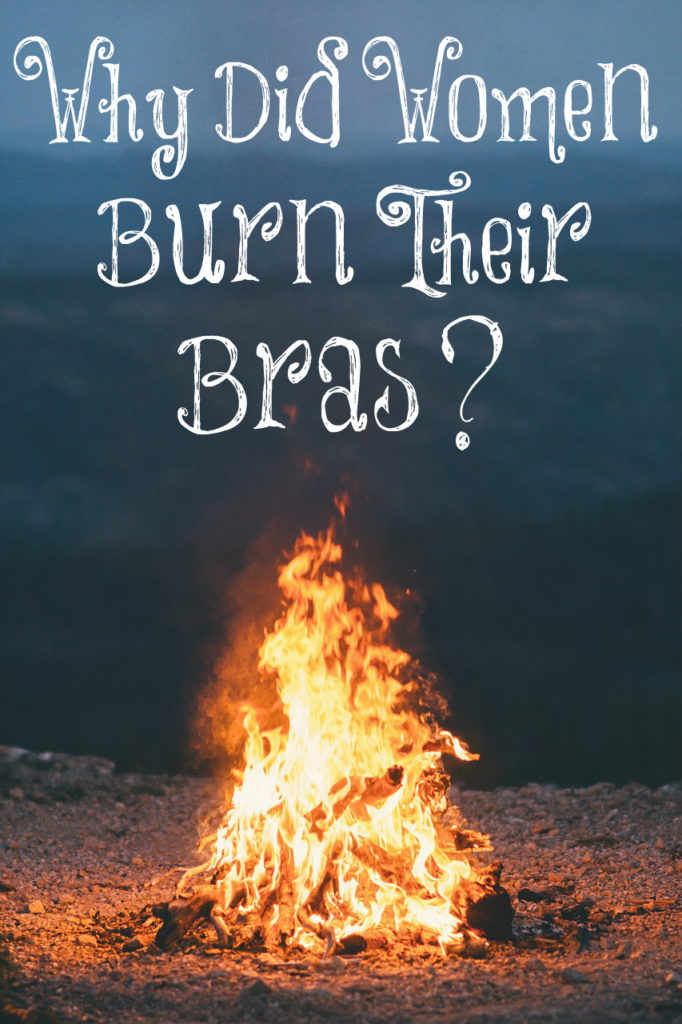 Women supposedly burned their bras in the 1960s. This happened during the years when I was a young child since I was born in 1958 and I sure remember hearing about it. In discussing the topic of openly breastfeeding in public last week (women unashamedly showing their breasts while breastfeeding), it was shocking how many women, even Christian women, believe this is okay. In pondering this, I remembered the time when women burned their bras and wondered if there was any correlation so I looked it up.
"During the 1960's, women started protesting for equal rights. Women before the 1960's were known as housewives and mothers and nothing but those two things. This aggravated many women and made them feel the need to reform this stereotype. The 1960's was the time to do this.
Women burned their bras because they felt that it proved a statement or made a stand for Women's Rights. Another reason they burned their bras was because it was a symbol that showed independence of men at the time. The women that didn't burn their bras often walked around wearing no bra at all. This was also meant to show independence of men." (source)
The truth is that these women were not trying to show their independence from men by burning their bras and fighting against the concept of being housewives and mothers. They were fighting and rebelling against God's will for them since He greatly values wives, mothers, homemakers, and modesty. He is the One who made women the weaker vessel, thus depending upon men for many things. Women were not created to be independent from men. They were created to be their husband's help meet if they are married.
One woman in the chat room wrote about openly breastfeeding in public. "Covering up used to be the norm. No God-fearing woman would have ever even thought of revealing herself because she was exemplifying modesty, dignity and shamefacedness. I asked my grandmother some time back about women breastfeeding in public and she said no one would even do it in the presence of men; they would excuse themselves and go to a private place. That's the respectful thing to do…for yourself, baby and others."
Her grandmother was raised in America before the 60s when women were taught to be wives, mothers, homemakers, discreet, chaste, modest, and shamefaced (not drawing attention to themselves). I nursed four babies for a year each and never once did a man who wasn't my husband see my breasts. I knew that would be wrong and embarrassing for both of us. Too many younger women today have no sense of shame and decency when it comes to nakedness.
Has our culture somehow "sexualized" breasts as some believe? No! God is the One who sexualized them. Let her be as the loving hind and pleasant roe; let her breasts satisfy thee at all times; and be thou ravished always with her love (Proverbs 5:19). No matter how much women falsely believe they should be able to openly show their breasts and not have men lust after them, it's NOT going to happen just because they want it to happen. God created men to be attracted to the female body. "If a woman wants to understand male sexuality, the first thing she needs to understand is the power of the visual" (Dennis Prager).
One woman responded on one of my handwritten posts about thong bathing suits and breastfeeding openly, "You are equating breastfeeding with wearing thongs?" No, I am equating bare breasts with bare bottoms. The Women's Rights Movement was and is against God and His will for women. It is against being godly wives, motherhood, modesty, and everything feminine that defines a woman. No, feminists weren't and aren't fighting men. They were and are fighting God. Try to remember this the next time you find yourself supporting something that feminists or our culture supports.
In like manner also, that women adorn themselves in modest apparel, with shamefacedness and sobriety.
1 Timothy 2:9