Detestable Sexual Fantasy Movies
Detestable Sexual Fantasy Movies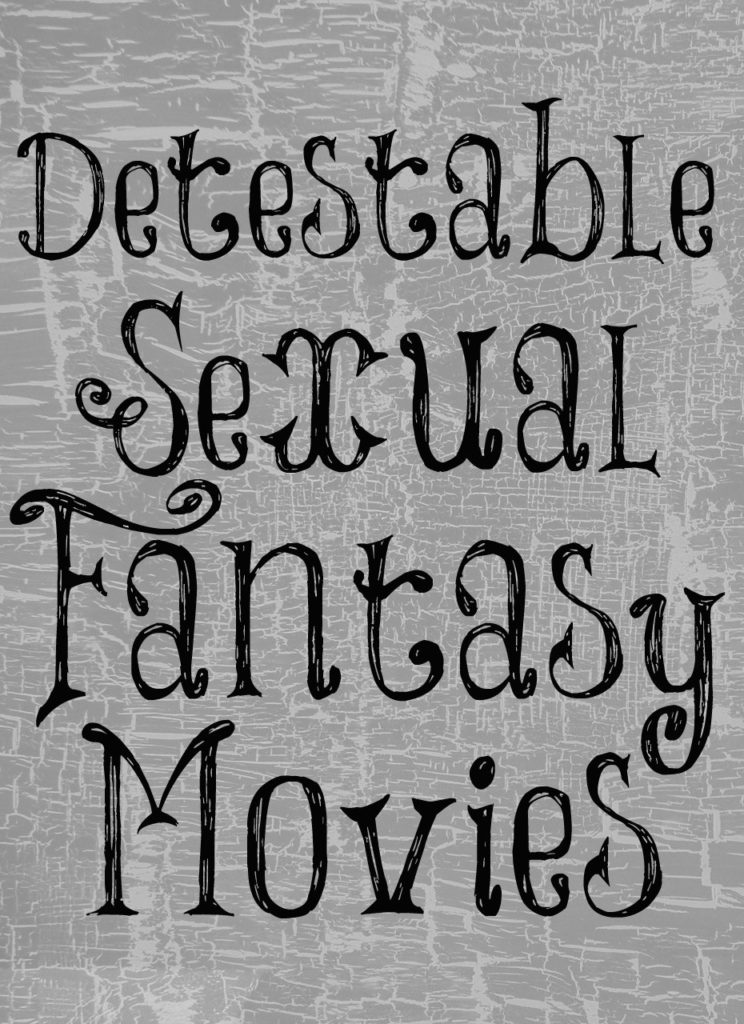 Women can easily be deceived since it is easier for us to be led by our emotions and feelings. (It is good to be aware of this, women.) This is why women are not to teach nor be in authority over men. Then there's this verse: "For of this sort are they which creep into houses, and lead captive silly women laden with sins, led away with divers (various) lusts, Ever learning, and never able to come to the knowledge of the truth" (2 Timothy 3:7). Ken and I read these verses yesterday why younger widows are commanded to get married quickly: "At the same time they also learn to be idle, as they go around from house to house; and not merely idle, but also gossips and busybodies, talking about things not proper to mention" (1 Timothy 5:13). Finally, we all know the verse about foolish women tearing their homes down with their own hands.
God has given women a lot of power for good or evil and unfortunately, many use it for evil. Let's not be one of them. Let's be godly women who know the Word, learn it from godly male preachers and teachers, and study the Word for ourselves. Let's not be swayed by the new television shows, books, and movies that have lurid sexual scenes. Let's keep our eyes on the good and the lovely in life!
The second movie to Fifty Shades is coming out on Friday, I just saw but I won't be reading anything about it because I have no interest to do so. Just as I warned women to not watch Lady Gaga's Super Bowl half time performance (based upon past behavior and God's command to us to flee sexual immorality and immodesty), I am warning you to stay far from this movie along with all movies and television shows like it.
Nudity and sex are for marraige, period. I was just reading an article that "Millennials are 48% more likely to have sex before a first date than all other generations of singles." Sex has become no big deal for them. Meet someone they are attracted to and have sex with each other. I can never even imagine doing this. I was raised knowing sex was for marriage and that it was sacred. God ordained it to be for the marriage bed only, not to participate in outside of marriage or watch others participate in it on the big screen.
The article goes on to say, "We have a real misunderstanding of Millennials, I think they are very career oriented, so sex before the first date could be a sex interview, where they want to know if they want to spend time with this person." They have lost their way and are stumbling around in the darkness, thanks to their parents not teaching them to value themselves enough to not just give it all away for free. No matter how hard they try, there will always be an emotional and spiritual component to sex because God created us to be emotional and spiritual beings made in His image. The farther they run from Him, the worse their lives become for we reap what we sow.
If you have read the Bible for very long, you will notice that God usually puts nakedness and shame together concerning God's judgment; "Your nakedness will be uncovered, Your shame also will be exposed; I will take vengeance and will not spare a man" (Isaiah 47:3). Once Adam and Eve sinned, they saw their nakedness and were ashamed. Nakedness should still cause shame for us, as well as immodestly. We are called to be shamefaced which is the opposite of immodest. We are to be modest and not draw attention to our bodies. The only person that should see our nakedness is our husband and this we give freely to him.
Besides covering our nakedness, we should not find pleasure in watching others participating in sexual immorality. In Romans 1, Paul has explained the progression of sin to us and how many will know the truth but "hold it in unrighteousness." They will rebel against the truth and God will give them over to reprobate/depraved minds. At the end of the chapter is a list of sins that they will be given over to and the chapter ends with "Who knowing the judgment of God, that they which commit such things are worthy of death, not only do the same, but have pleasure in them that do them." Do not have pleasure in watching other people sin on a screen or read about it in a book! It will NOT make your sex life better.
Instead, take every thought captive to the obedience of Christ. God tells us to flee sexual immorality for a reason. Sex within His boundaries (marriage) is good and healthy. Sex outside of those boundaries is wrong and evil with all types of serious consequences. "For the one who sows to his own flesh will from the flesh reap corruption" (Galatians 6:8) Also, when you are filling your mind with other people's sexcapades, you are hurting your own sexual relationship with your husbands with "vain imaginations."
Marriage is to be held in honor among all, and the marriage bed is to be undefiled;
for fornicators and adulterers God will judge.
Hebrews 13:4

It is a terrifying thing to fall into the hands of the living God.
Hebrews 10:31