Do You Have a Sexless Marriage?
Do You Have a Sexless Marriage?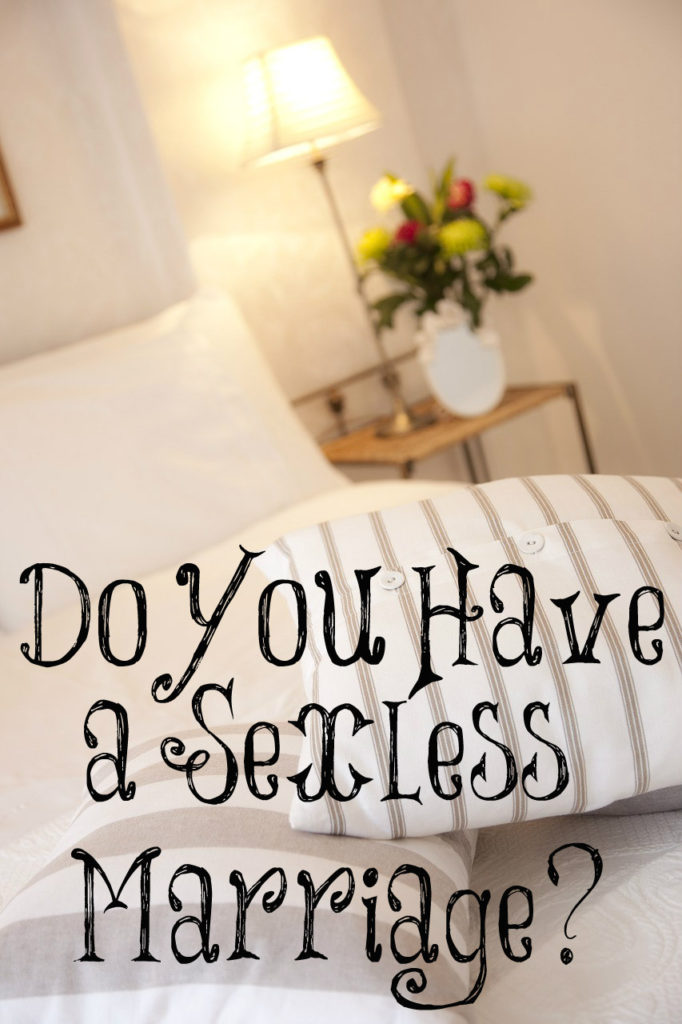 Written by Gary Thomas
Anna, a mother of five children all under eight years of age, is understandably tired. It's impossible not to be tired if you  have five kids that young. She's married to Michael, a rising lawyer and almost-certain future partner of a prestigious law firm. The problem Anna wants resolved is a common one: Michael has a high sex drive, and Anna has almost none. She's understandably concerned that as Michael's star at work rises, particularly with younger associates and interns, he could be targeted for sexual temptation. But she's not concerned enough to have sex nearly as often as Michael would like.
"What do you think would make Michael happy?" I asked her.
"He told me he'd be happy with two times a week, ecstatic with three."
"As opposed to the current…"
"Maybe once a month, if I'm honest."
Once a month almost qualifies for a "sexless marriage." (An accepted definition by most marital therapists is ten times a year or less.)
There were extenuating circumstances that we talked about, and things I could and did say later to Michael, but the image that Anna later told me most opened her eyes was this: I asked her to imagine her oldest son all grown up, married, and with small kids. He works a busy job and travels through a pornographic world. His vocation requires him to be around young, energetic women, he's a star in their galaxy, and he also happens to have a high sex drive.
"Okaaaay…," Anna said.
"You want your son to be a faithful husband and a man of integrity, right?"
"Of course."
"And because you raised him right, he's doing his best. But I want you to consider this: If your future daughter-in-law treated him like you're treating Michael right now, would you be frustrated with her or grateful to her?"
Anna was silent for a long while, processing the question. He voice dropped two levels of softness when she replied, "Well, I wouldn't be happy with her."
(This is an excerpt from Gary Thomas' book "A Lifelong Love." From what I have read so far, it's a fabulous book! Remember, treat your husband the same way that you want your future daughter-in-law to treat your son.)
Stop depriving one another, except by agreement for a time, so that you may devote yourselves to prayer, and come together again so that Satan will not tempt you because of your lack of self-control.
1 Corinthians 7:5