Do Young Women Need an Outlet?
Do Young Women Need an Outlet?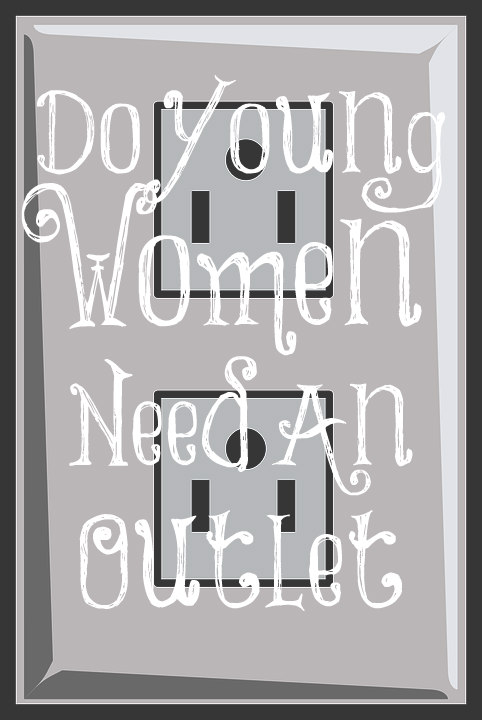 A young woman wrote me recently and asked me about doing things from home to make money. She asked me, "Doesn't every young woman need an outlet?" She wants to be a better housekeeper, cook, and train her children more but these "outlets" have made her life more than she can handle since she is giving too much time to her "outlets."
God instructs young women to be keepers at home and they should be known for "looking well to the ways of their household and not eating the bread of idleness." They are to love their husband and children. They are the ones that will do most of the training and disciplining of the children. They need to work hard to have clean and tidy homes along with fixing nourishing food for their families. Unfortunately, something awful has infiltrated young women's minds today – discontentment for God's calling on their lives.
They no longer "feel" content just being a wife, mother, and homemaker because our culture tells them that this isn't enough. No, they need to be able to make some money to have worth and even make a name for themselves. This is such a huge temptation with the Internet these days. Young women are becoming popular because of Facebook and Instagram and use their valuable time on these things that won't last.
As godly young women, you need to be spending your days on what God has called you to spend it on – being keepers at home and working hard at home. You need to be investing your lives into those things that are eternal – your husband and children. All those "outlets" you may be pursuing that are taking time away from your husband, children, and home aren't eternal. Money is NOT your worth! What you invest in eternity is your worth to God, namely storing your treasures in heaven.
You don't need to listen to what the others are telling you. You don't need to be well-known or popular among people you don't even know. Spend your time investing in those things that matter to the Lord instead. This will profit your husband and your children way more than any of those "outlets" you are involved in that are stealing your time away from them.
If young women "need" an outlet, how about one that will benefit the family in practical ways like learning to clean your house better, declutter and organize with your children by your side, raise chickens and eat your own eggs, garden, and can your food, learn to sew and make things for your home, learn to cook healthy foods and make them great tasting, and so on. The outlets are endless that you can find in your home that won't take away valuable time from being with your family!
She looketh well to the ways of her household, and eateth not the bread of idleness.
Proverbs 31:27