Handing Over Our Constitutional Rights
Handing Over Our Constitutional Rights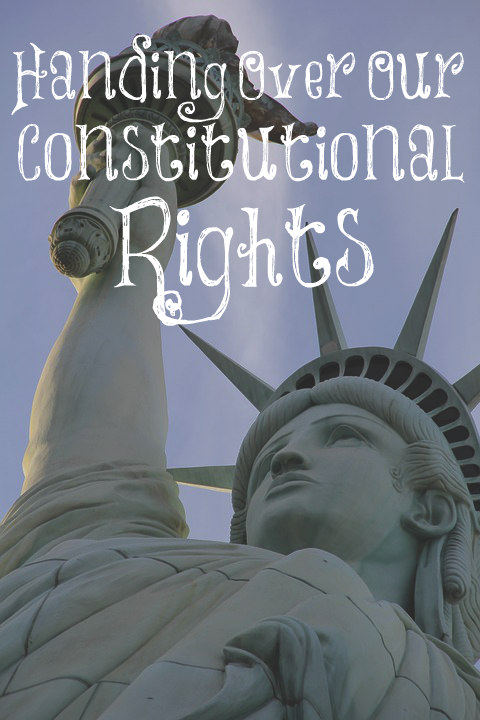 Written by a wise young woman
There are so many people on social media trying to convince others that if you are concerned about the economy then you have a love of money and want people to die and that sounds scary but that is not the truth. The truth is that the economy is not money. The economy is made of people. I don't think we will ever have honest facts and figures of how people are really affected by this shut down. There is going to be a trickle effect that lasts for several generations. That aside, we should still have our free will given by God and protected by our constitution.
Every individual has the right to stay home, isolate, quarantine, etc. if they are fearful. But they should have that decision. And everyone else should be able to go in public without fear of public scorn or being accused of wanting people to die. I personally am not afraid at all of any of my relatives catching COVID-19 and dying. I am super afraid of our generation handing our constitutional rights over on a silver platter.
If my relatives have underlying problems and are scared for their health, then they should stay home. And if they do not want to do that then I fully support their decision to be in charge of their own health, their own decisions, etc. My dad has smoked for 40 years and it's GOING to kill him. But should the government forcibly stop him?
By the way, this is the SAME argument that is used against Christians who are against gay marriage. You're supposed to LOVE your neighbor. Jesus LOVES everyone and you should, too. If you don't support this then you hate people and you are putting your ideals above their happiness.
This is a super slippery slope in both ways. Be careful.
My grandfather worked on cars until he came down with pneumonia and died, but he would say he did not fight in WWII, become a prisoner of the Germans, and escape, just to be told in his old age that he is too incompetent to make his own decisions for his welfare and be forced to stay in his house to die there!
Another woman wrote: "If the country opens up before YOU think it should, YOU are allowed to continue to isolate at home if you choose. If you feel like church is too risky, don't go. Some of us value our constitutional rights more than a false sense of security."
Behold, I send you forth as sheep in the midst of wolves: be ye therefore wise as serpents, and harmless as doves.
Matthew 10:16