Immodesty Affects Men's Brains
Immodesty Affects Men's Brains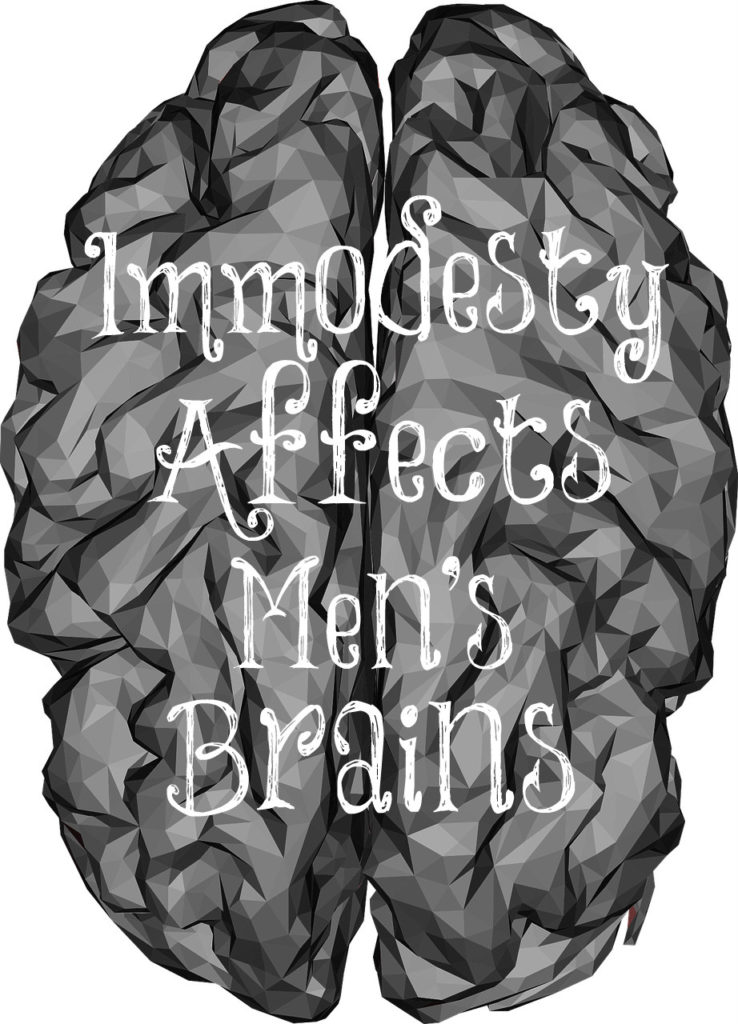 Many women today hate the idea of being modest. They think if men lust after them it's all the men's fault and they should be taught to control their lusts. Others argue that women are visual, also, so why shouldn't men be taught to be modest. For one thing, the Bible is specific in commanding women to be modest. It never once tells men to be this way although nakedness and shame are written throughout the Bible.
 God knows how the sexes are different, however, since He created them. He knows that immodesty affects men way more than it does women. This is why God tells women to be shamefaced, discreet, chaste, and modest with meek and quiet spirits. He doesn't tell men to be any of these things.
Shaunti Feldhahn wrote a great article about this titled But Women Are Visual Too – Right?. She explains the differences of what happens in a man's mind when he sees an immodest woman and in a woman's mind when she sees an immodest man. "When Office Guy watches Hot Girl running by, the same center in his brain is activated. There's a biological desire to consume that image. Not a desire for the woman, exactly, but the image. There is zero thought involved; that first millisecond of stimulation is completely involuntary. And also in that first millisecond of stimulation, his brain wants to view it very sexually – for example, to fantasize about what she would look like without the spandex. In this first millisecond, all that temptation arises from the deep pleasure centers of the brain."
This same thing doesn't happen in the female brain. Hello! Men and women were created differently contrary to what our culture tries to tell us. God tells men not to lust and He tells women to dress modestly. When a man sees an immodestly dressed woman, he has an involuntary reaction to her and a temptation to lust. This is when he must decide to not give into this temptation and look away. Remember, temptations aren't sin, but giving into the temptations are.
Knowing the differences between how a man's mind works with ours should cause us to do all we can to dress modestly and be discreet giving nothing to our brothers in Christ to even have to decide to look away from the temptation to lust. Yes, there is a great divide the way a man lusts after a woman and the way a woman lusts after a man. "We as women have literally never experienced that back-of-the-brain, biological-pleasure temptation that men face every day. So we don't understand that it even exists for them." Cover up and dress modestly!
In like manner also, that women adorn themselves in modest apparel, with shamefacedness and sobriety; not with broided hair, or gold, or pearls, or costly array; But (which becometh women professing godliness) with good works.
1 Timothy 2:9, 10