Living With a Pagan Husband
Living With a Pagan Husband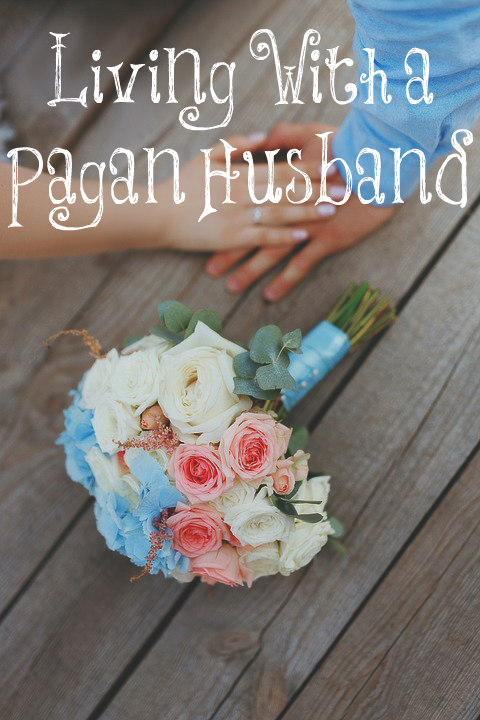 There are many Christian women who live with husbands who are not believers and it is difficult. This is why the only criteria for who we are to marry, according to the Lord, is that they be a believer. Life with an unbeliever is hard since everything a godly woman believes and the way she lives her life comes from the Lord and unbelievers don't have this Rock upon which they have built their lives.
God instructs women who are married to unbelievers to stay with them. "For the unbelieving husband is sanctified by the wife, and the unbelieving wife is sanctified by the husband: else were your children unclean; but now are they holy" (1 Corinthians 7:14). What does this mean? I went to the commentaries of old and this is what Barnes' Notes on the Bible had to say about it.
"The husband that is not a Christian; who still remains a pagan, or an impenitent man. The apostle here states reasons why a separation should not take place when there was a difference of religion between the husband and the wife. The first is, that the unbelieving husband is sanctified by the believing wife. And the object of this statement seems to be, to meet an objection which might exist in the mind, and which might, perhaps, be urged by some. 'Shall I not be polluted by such a connection? Shall I not be defiled, in the eye of God, by living in a close union with a pagan, a sinner, an enemy of God, and an opposer of the gospel?' This objection was natural, and is, doubtless, often felt. To this the apostle replies, 'No; the contrary may he true. The connection produces a species of sanctification, or diffuses a kind of holiness over the unbelieving party by the believing party, so far as to render their children holy, and therefore it is improper to seek for a separation.'"
As a godly woman lives in close connection with her Savior, her unbelieving husband will see Jesus in her. Many women have won their husbands to the Lord by living in subjection to them without preaching or nagging while living godly lives. A godly person who lives what they believe is highly attractive to others; their kindness, gentleness, generosity, joy, and love draws others to Christ in them.
Even for those who have a believing husband, they should be living like this since they are saved from their sin and from the wrath to come, plus they get to spend eternity in a place that is free from sin and suffering. This world isn't our home so we shouldn't live as if it were. Let's live as living sacrifices for our husband, our children, and others and be a blessings in their lives instead of a curse.
Since we have been freed from the law of sin and death, we have freedom and liberty in Christ. "For, brethren, ye have been called unto liberty; only use not liberty for an occasion to the flesh, but by love serve one another" (Galatians 5:13). With the freedom we have in Christ, we are to use this freedom to serve others. We are to serve our children and husband even when it's hard. This is the way that we show them we love them. When you serve a pagan husband, this will show him that you love him and may win him to Christ. This is how we are called to spend our lives – loving and serving others.
Likewise, ye wives, be in subjection to your own husbands; that, if any obey not the word, they also may without the word be won by the conversation of the wives; While they behold your chaste conversation coupled with fear.
1 Peter 3:1-6