My Delicious Homemade Pizza
My Delicious Homemade Pizza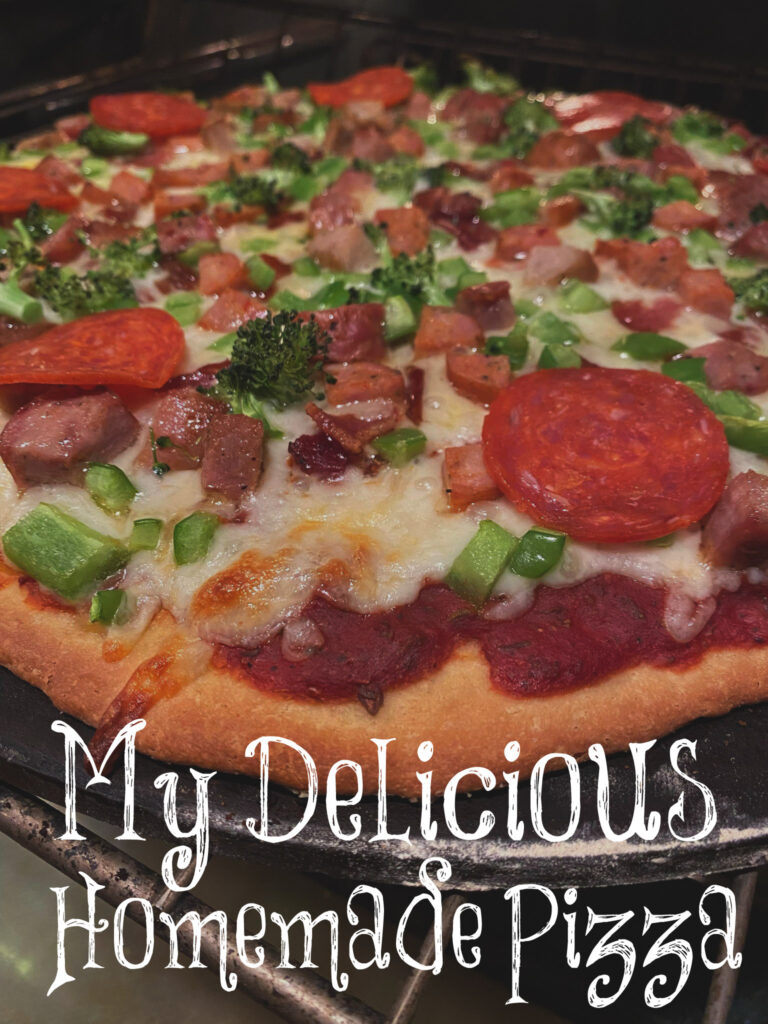 My husband LOVES pizza. It's definitely his favorite food. He's been buying frozen pizzas at Trader Joes for quite awhile. I looked at the ingredients of them the other night. Here they are: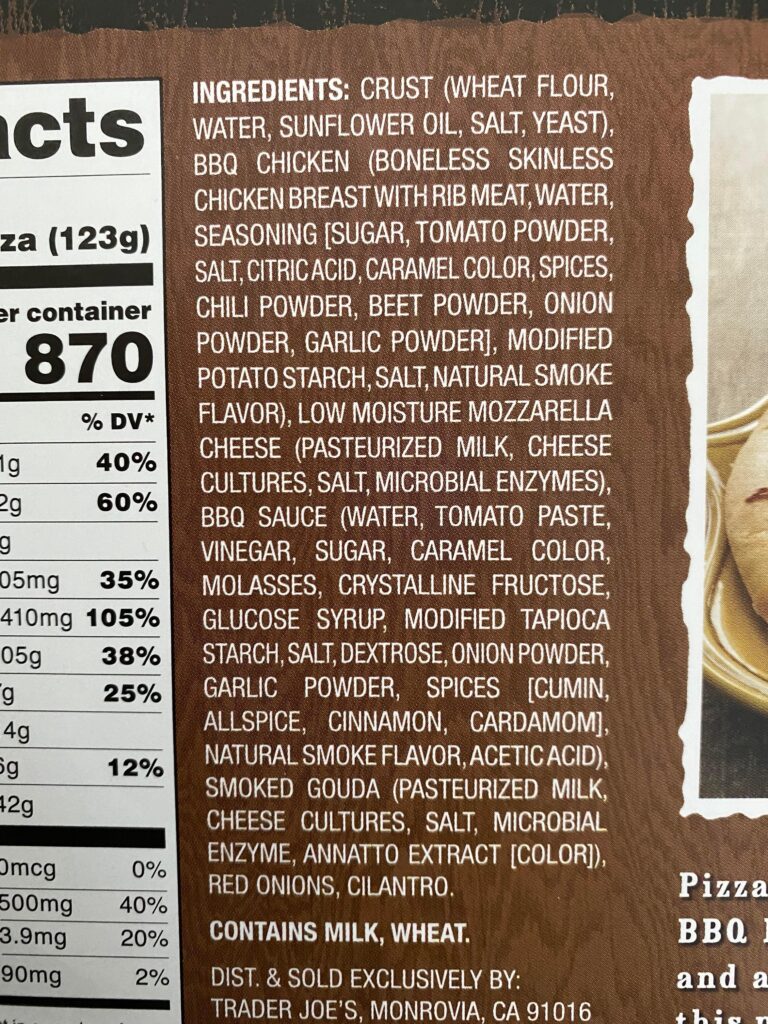 So white flour is the first listed ingredient and then seed oils which shouldn't even be allowed for human consumption. There's also sugar and other ingredients that are harmful to his health. I read them to him and told him I think I need to learn how to make a good pizza. (Read the label of ingredients on everything, women!) I called my DIL since I knew she is a great cook. She gave me a recipe for a pizza crust  that uses Einkorn flour which is FAR superior to the white or wheat flour found in the stores here. It's from Italy, and it's how wheat used to be grown before America destroyed it and now many are gluten intolerant. I buy it from Vita Cost in ten pound bags when it goes on sale for 20 percent off. (If you sign up to receive their emails, you get a nice junk of money off too!)
Here's the recipe I used! It's so simple. I used Einkorn flour instead of wheat or bread flour. I also used coconut sugar instead of sugar. I have been making sourdough bread now for years so this was a breeze! Don't skimp on the salt. I cooked it for a bit since I knew my husband would want to put the toppings on it so the crust would be crunchy. Here's a picture of my first ever pizza crust. I didn't use a rolling pin. I just pressed it with my fingers. UPDATE: I have started rolling it out. It makes for a thinner crust which he likes.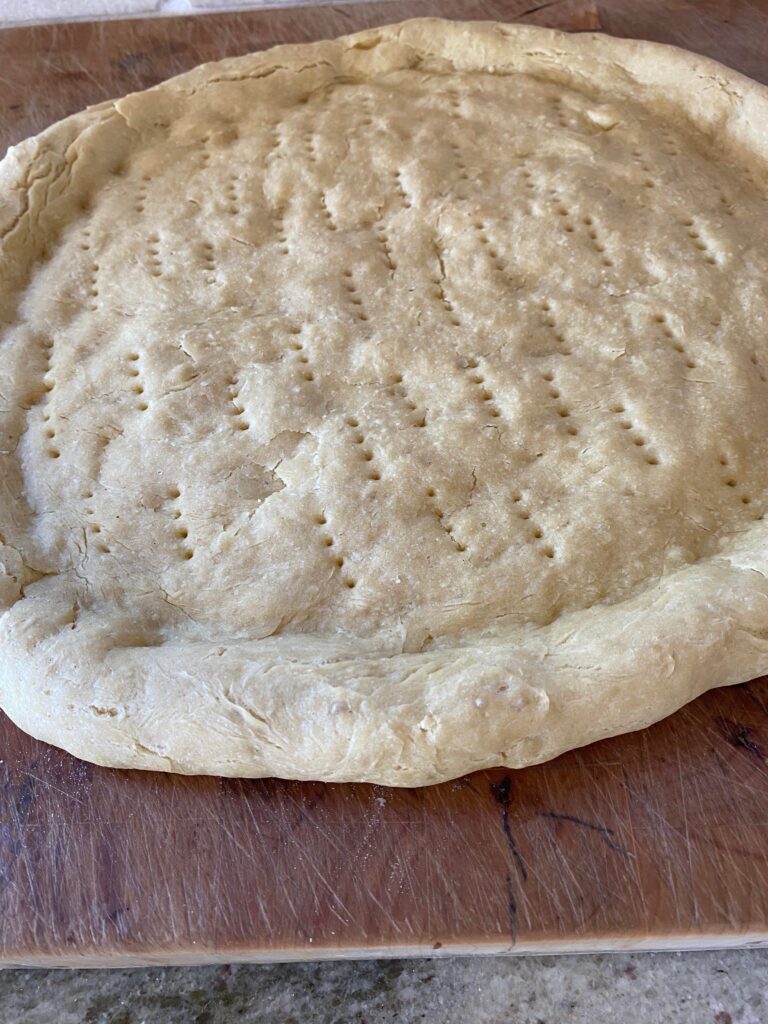 That day, I had gone to the store and bought everything my husband wanted on his pizza. You see, he's a picky eater with "refined" taste buds! I never thought I could make a pizza to his liking but I was determined to do so after reading the ingredients. That night, he put the toppings on it. He put on this sauce first but I am sure it's SO easy to make your own sauce, just make sure any sauce you buy doesn't have seed oils in it since it's in almost everything!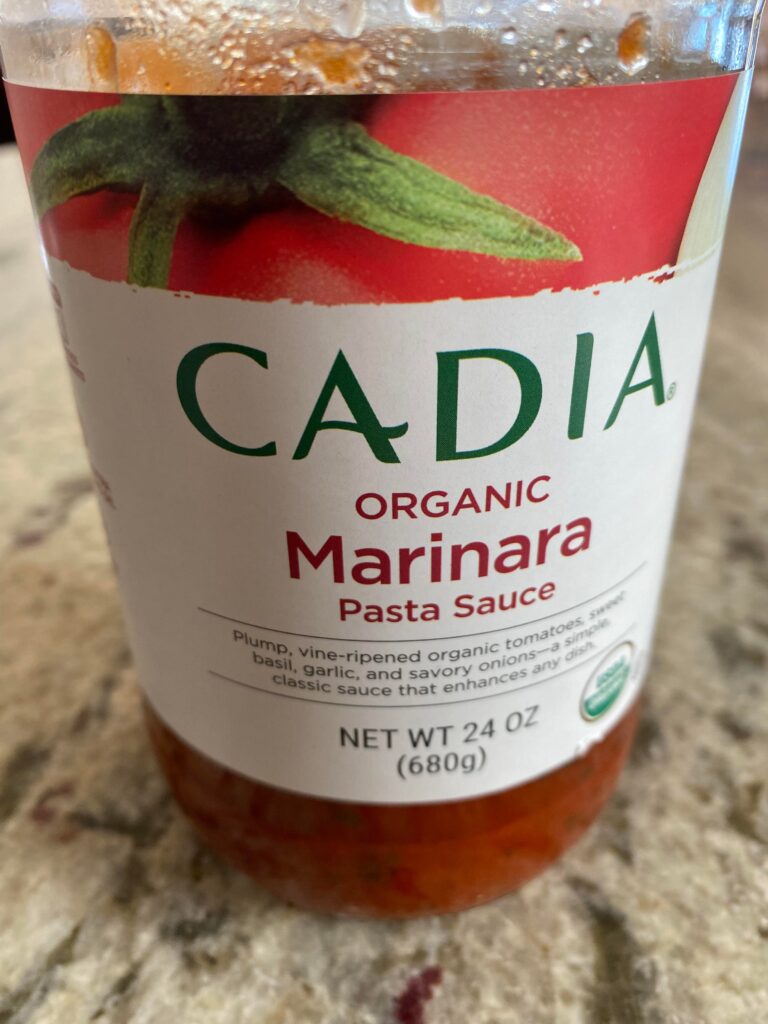 After the sauce, he put on green pepper, broccoli (because he said I would like that! 🙂 ), organic pepperoni and sausage, and mozzarella and some other type of cheese that I will add here when I remember! Here's the finished product: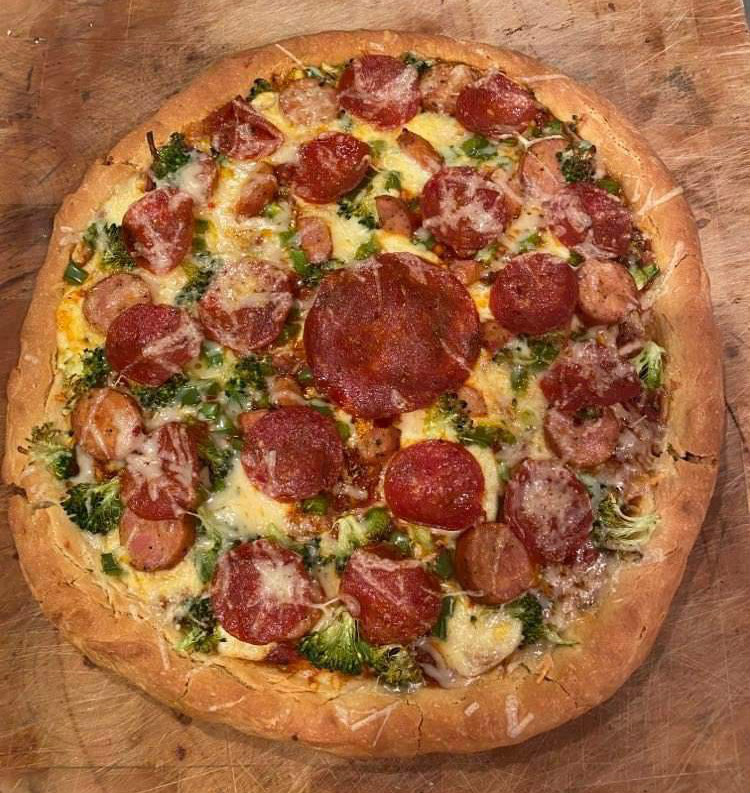 When I asked him how he liked it, he said, "It's fantastic!" He loved the crust. I am so thankful that on my first try, I made a pizza crust that he loved so guess what I am going to become an expert at making often??? 🙂
I have found a tomato sauce that he likes far better than the one in a jar. It only takes a few minutes to make!
6 ounce can tomato paste
15 ounce tomato sauce
1 T. dried oregano
2 T. Italian seasoning
1/2 t. garlic powder
1/2 t. onion powder
1/2 T. garlic salt
1/4 t. black pepper
Stir it up and spread on pizza!
She that is married careth for the things of the world, how she may please her husband.
1 Corinthians 7:34