No One Wants to Take Care of the Home
No One Wants to Take Care of the Home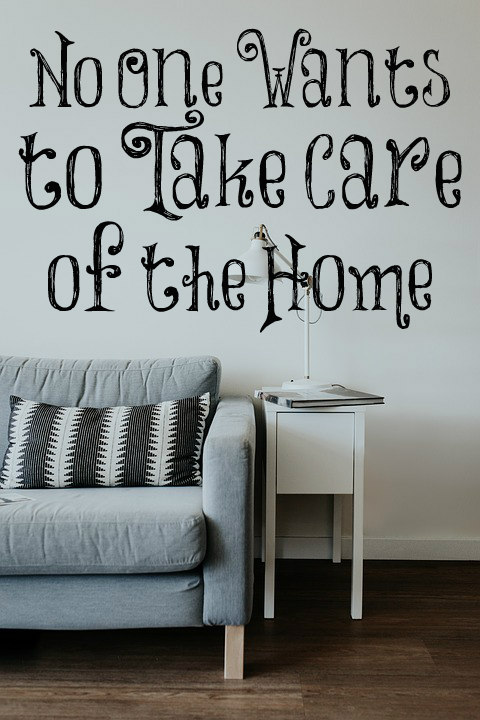 Women entering the workforce has caused war between the sexes. Women want to take over men's roles (careers) but most men don't want to take over women's roles (keepers at home). Take this example of what has been spread around Facebook:
A man named Brian wrote: "No man working 40 hours a week wanna come home to a hot pocket and fruit punch!" A woman named Jessica responded to him: "No woman working 40+ hours a week wanna come home to sweep, mop, dust, vacuum, wash and fold laundry, scrub tubs, toilets, cook a %$#% post roast with sides, and have to clean the fr%#%#g kitchen…But here we are."
Brian is right, most men who work 40 hour weeks don't want to come home to a microwaved meal and fruit punch night after night. But the reaction he received from women is expected – outrage! Jessica shared the feminists' reaction loudly and clearly. Since she works 40+ hours a week, she doesn't want to come home and do housework. If she was a full-time keeper at home as God has commanded women to be, she would have plenty of time during the day to sweep, mop, dust, vacuum, wash and fold laundry, scrub tubs, toilets, cook a pot roast with sides, and have time to clean the kitchen.
God's roles for men and women create peace and order when they are followed. Women are called to be their husband's help meet, be keepers at home, and look well to the ways of their household. They are called to work hard in the home and not eat the bread of idleness. With all of the modern conveniences that we are blessed with, it makes it a whole lot easier than it was for previous generations. This is God's ministry for women. Men are to be the providers for their families. When each knows their role, there is no confusion, anger, or strife.
Another thing about this comment from Jessica, I am shocked how women talk to men these days. Even on my Facebook page, they have no problems scolding, correcting, and trying to humiliate the men. Their language is often foul and they are far from what God calls them to be – women with meek and quiet spirits. This is a feminist spirit, women. We should talk to NO one in this way, especially men that we don't even know. We are to be known for our kindness not for putting men in their place and giving them a piece of our mind. Let us not do anything to perpetuate the war between the sexes. "Whoso keepeth his mouth and his tongue keepeth his soul from troubles" (Proverbs 21:23).
God's ways are good, women, as I say over and over again. Our way is not good. We must measure all that we do and say by the perfect Word of God. We aren't at war with our husbands or men in general. Remember, our battle is in the spiritual realm and we do battle on our knees in prayer. We live godly lives so others can see Christ in us. We speak words full of grace and seasoned with salt. Yes, we will fail but we get right back up again and keep marching forward. Christ has won the war and has overcome. Live life the way He calls you to live it.
If it be possible, as much as lieth in you, live peaceably with all men.
Romans 12:18