Perilous Times Have Come to America
Perilous Times Have Come to America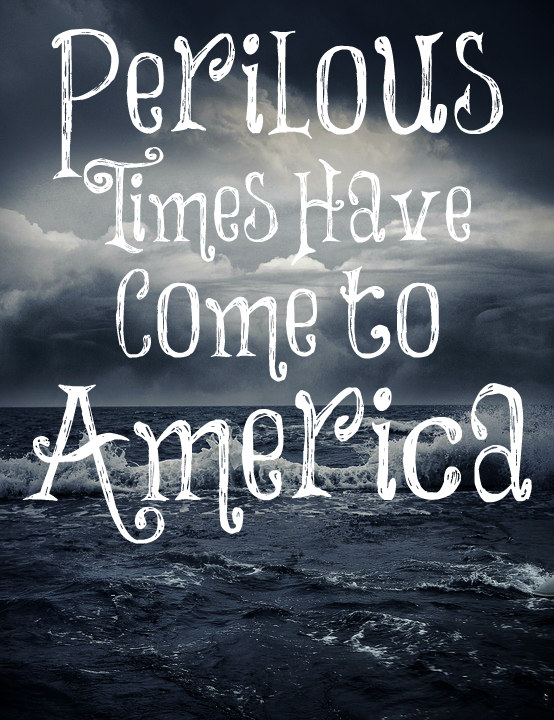 "This know also, that in the last days perilous times shall come.
"For men shall be lovers of their own selves, covetous, boasters, proud, blasphemers, disobedient to parents, unthankful, unholy,
"Without natural affection, trucebreakers, false accusers, incontinent, fierce, despisers of those that are good,
"Traitors, heady, highminded, lovers of pleasures more than lovers of God;
"Having a form of godliness, but denying the power thereof: from such turn away.
"For of this sort are they which creep into houses, and lead captive silly women laden with sins, led away with divers lusts,
"Ever learning, and never able to come to the knowledge of the truth.
"Now as Jannes and Jambres withstood Moses, so do these also resist the truth: men of corrupt minds, reprobate concerning the faith.
"BUT they shall proceed no further: for their folly shall be manifest unto all men, as their's also was." (2 Timothy 3:1-9)
Many have resisted the truth in America. They mock and slander those who teach it. Their minds are corrupt and they're reprobate (a person abandoned to sin) concerning the faith BUT (I love the but!) they shall proceed not further: for their folly shall be manifest unto all men. We have no cause to fear, women!
How are we to live in these perilous times? "But continue thou in the things which thou hast learned…" (2 Timothy 3:14). Be in the Word consistently. Cling to His promises in it. Live godly lives daily in obedience to the Lord. Remind yourself that the JOY of the Lord is your strength. Your times are in His hands. He will never leave nor forsake you. Love all those around you and pray for them. Everyone needs Jesus. They need the Gospel.
For this is good and acceptable in the sight of God our Saviour; Who will have all men to be saved, and to come unto the knowledge of the truth.
1 Timothy 2:4