Raise Your Daughters Right
Raise Your Daughters Right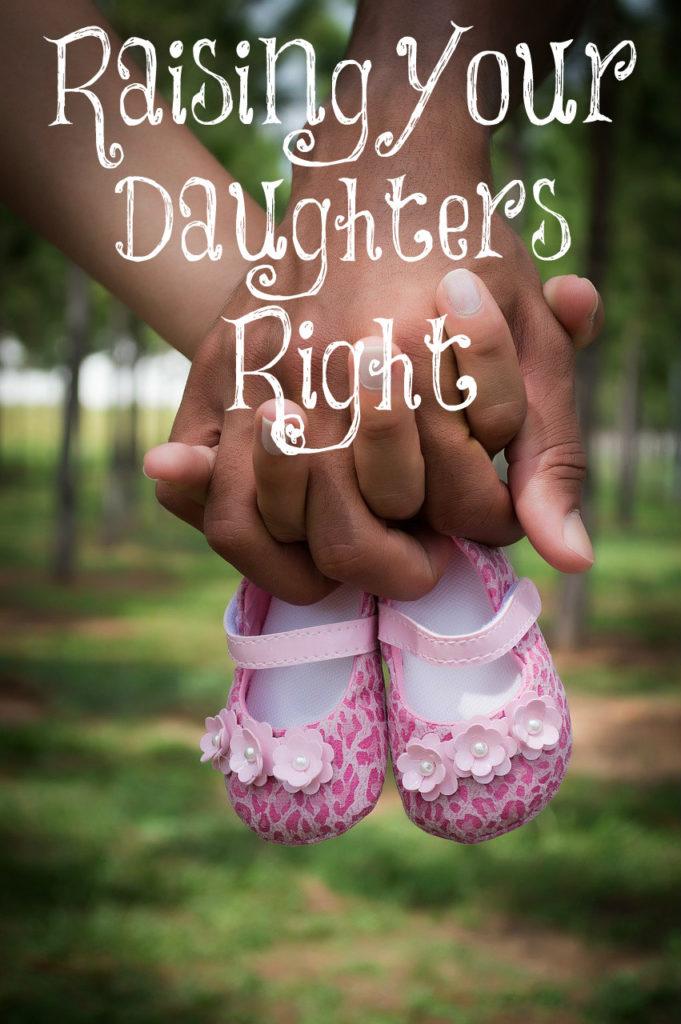 Written By K.B. Davis
Society is awash with talk of fathers raising their boys and sons right – teaching them how to treat women, work hard, be a provider, cook, clean, and tidy up after themselves.
Quite right and all well and good.
But I do not hear the equivalent for girls. So, who teaches women? I do not hear anything about raising daughters right, or teaching them to be clean, tidy, cook, and keep a home.
I do not hear about teaching girls to respect men, or to submit and obey their husbands. I don't hear about teaching them to dress modestly, to be meek, chaste and humble.
I do not hear about teaching them not to be man-hating, victim-mentality feminists who have swallowed the lie of the world wholesale.
I don't hear anything about teaching them to love themselves the way they are, rather than "toning" their skins and yearning to wear make up and lace wigs when they grow up.
Because right now, society is full of girls AND women who are more of the latter, and less of the former things mentioned above.
Some are downright lazy, extremely untidy, and can't cook to save their lives. They have no idea what a "man" is, talk less of how to treat him. They have grown up with a sense of entitlement thinking a man is someone of the male gender who exists to please them and pander to their whims.
Some call themselves "slay queens " or "slay mamas," and their major skill seems to be taking selfies, dancing, twerking, and posting half naked pictures on Instagram; subliminally begging for attention. All they know is how to dress sexy, look good, and wear makeup.
Others fight and cuss each other out on social media, or spew out sexually explicit stuff without any decorum or modicum of self respect. Furthermore, women are now competing with men in the violence stakes – in regards to things like domestic violence and violent crimes in society.
So, who "raised" these girls and women? Ghosts?
The Bible says to "train up a CHILD in the right way, so when they are older, they will not depart from it"- Proverbs 22:6. It didn't say to train up just boys and sons.
But more importantly, it tells the older women to TEACH the younger ones to be "humble, chaste, be homemakers, to love their husbands and be obedient to him"; among other things – Titus 2:3-5.
This is not opinion. It is Scripture.
Parents, raise your DAUGHTERS right. Mothers, raise your DAUGHTERS right. Not just your sons.