Rooted and Grounded in Love
Rooted and Grounded in Love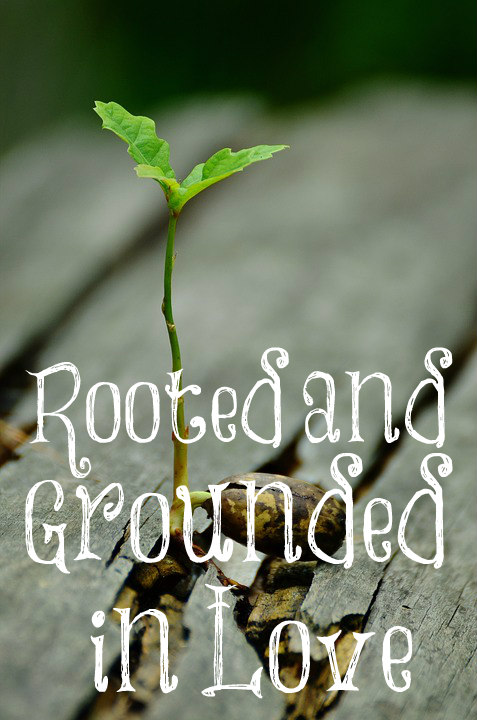 "That Christ may dwell in your hearts by faith; that ye, being rooted and grounded in love…" (Ephesians 3:17). We are to be rooted and grounded in love. Most people these days don't know what love is. Their love has grown cold. "And because iniquity shall abound, the love of many shall wax cold" (Matthew 24:12). Yes, evil is abounding and families are being torn apart. Few are raised in loving, intact families. Many are being raised in a home without love. They never saw love expressed between their mother and father if they had both parents. How can they be rooted and grounded in love if they've never been loved or seen love modeled?
First, they must know the source of love, which is God Himself. "Beloved, let us love one another: for love is of God; and every one that loveth is born of God, and knoweth God. He that loveth not knoweth not God; for God is love" (1 John 4:7, 8). Then, they must know what love is. "Charity suffereth long, and is kind; charity envieth not; charity vaunteth not itself, is not puffed up, Doth not behave itself unseemly, seeketh not her own, is not easily provoked, thinketh no evil; Rejoiceth not in iniquity, but rejoiceth in the truth. Beareth all things, believeth all things, hopeth all things, endureth all things. Charity never faileth" (1 Corinthians 13:4-8).
Are you rooted and grounded in love, women? Do you know and believe in the Savior of your soul? Does His Holy Spirit indwell you? If so, you have everything you need for life and godliness (2 Peter 1:3). Yes, you can deeply love your unlovable husband. He may never have had love modeled to him or felt loved himself but you can begin loving him by being kind towards him even when he is not. Let him see Jesus in you. Don't answer back with unkind words but remind yourself that "a soft answer turns away wrath" (Proverbs 15:1).
Loving your husband means that you don't think that your ways and opinions are higher than his. As Christ has forgiven you, you freely forgive him. You don't seek your own way or what's best for you but you seek what he wants and you try to make his life better. You're not easily offended by him and your "feelings" aren't easily hurt. You know who you are in Christ and you find your worth and value in Him.
You don't think or speak evil about your husband. You only build him up in other's minds and dwell upon the good in him. You bear all things with him. Believe the best in him. Your hope is in Christ and that He will make your marriage into something beautiful. You endure until the end with this man that you have become one flesh with; for love never fails and you are a covenant keeper.
The only way you can love like this is to be connected to the source of love, Jesus Christ Himself.
This is my commandment, That ye love one another, as I have loved you.
John 15:12