Biblical Womanhood Sounds Like a Dull Existence to Many
Biblical Womanhood Sounds Like a Dull Existence to Many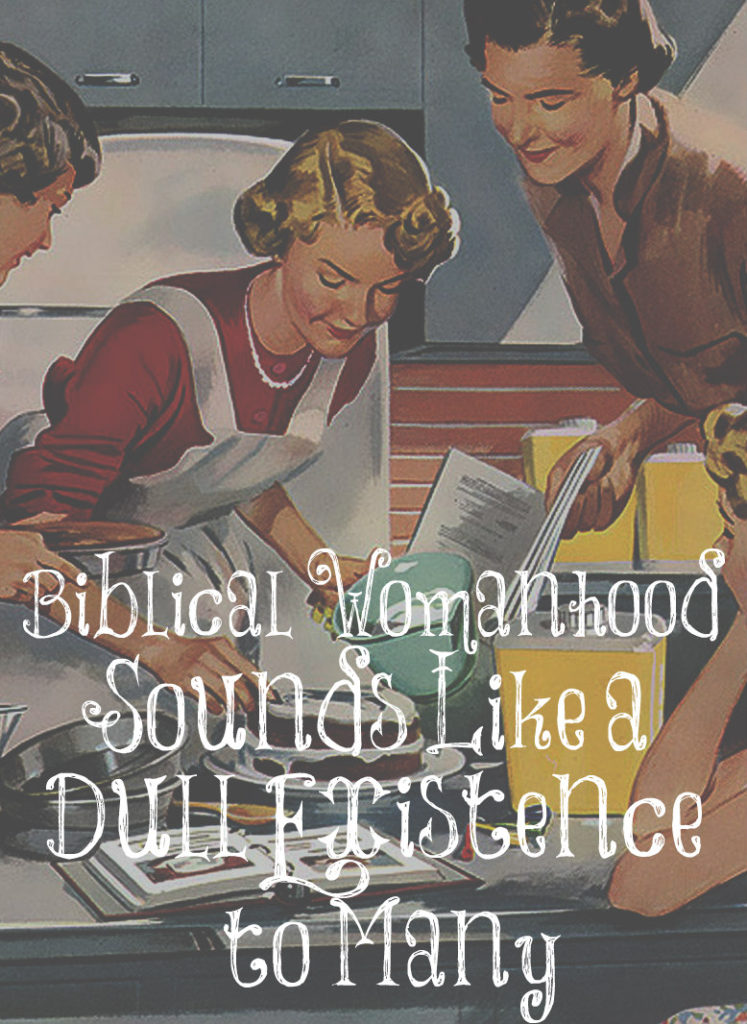 Written By Joseph Spurgeon
The woman of virtue: clothed in fine linen, strength, and dignity. She was busy with her hands, always looking to the ways of her household, and never eating the bread of idleness. The virtuous woman opens her mouth teaching kindness in wisdom. She has a husband who is known at the gates, a man of influence, with children who are thankful and give her much deserved honor and respect. This godly woman recognizes that beauty is vain and passing away, so adorns herself with the imperishable quality of a gentle and quiet spirit.
Young ladies, you are going to need much prayer, and much striving to enter through the narrow gate, to resist the minefield of temptations before you in this day and age. Feminism has a choke-hold on our society right now, and is placing pressure and demands on young women that are direct attacks on the biblical picture of womanhood. If Proverbs 31 illustrates for us how a godly, spirit-filled woman cares for her family and home, Proverbs 7 could easily be pointed to as an example of how feminism utterly destroys the relationship between men and women, and subsequently, their homes.
The adulterous woman is wayward, loud, boisterous, and dresses like a prostitute. She is not content to be at home, working diligently to provide for her family, but rather prefers to be everywhere but home. She is brazen, with flattering lips, seeking to seduce with smooth words.
Let's be honest, there is a temptation to look at your godly mothers, with their gentle and quiet spirits, submitting to one man in their lives, their husbands, caring for their homes, and say to yourself, "What a dull, drab existence. I want to get out and experience life. The way my mother wants to live her life might be fine for her but it's sooooo old fashioned. This is 2019. I want to make lots of money. I want to get my finances, education, and house in order before I have a family. In the meantime, I will test drive my potential spouse, and if they don't meet my specific demands, I will find another."
That's how things work in 2019. "Children? I am not ready for that. How can I work, go to school, have time for dating, and do what I want to do, if I have kids. I have plans, and Proverbs 31 definitely puts a damper on those. I think I like the picture painted in Proverbs 7 better: she seems to have more freedom, and seems to be having a fun, adventurous life. What could possibly be wrong with enjoying myself for a few years before being shackled with the burden of managing a home, full of whiny kids and a demanding husband?"
Young ladies, he who thinks he stands, needs to take heed lest he falls. Many, many a fine young lady, having grown up in Christian homes, have fallen prey to these temptations. Many young ladies have traded the life of a virtuous woman for that of a wayward feminist who destroys her own home. The wise woman builds her house, but the foolish tears it down with her own hands. A very vivid picture of this can be seen at the abortion clinic as young ladies, who a mere decade before would have never conceived of murdering their children, pay Anne the Butcher to do the dirty deed so that they can continue living their wayward lives unhindered.
You say "I would NEVER have an abortion." Fine. So, what middleman are you willing to pay so that you can shirk your responsibilities to God in pursuit of your will be done?
Not my will, but thine, be done.
Luke 22:42