Thirty-Six Years of Marriage
Thirty-Six Years of Marriage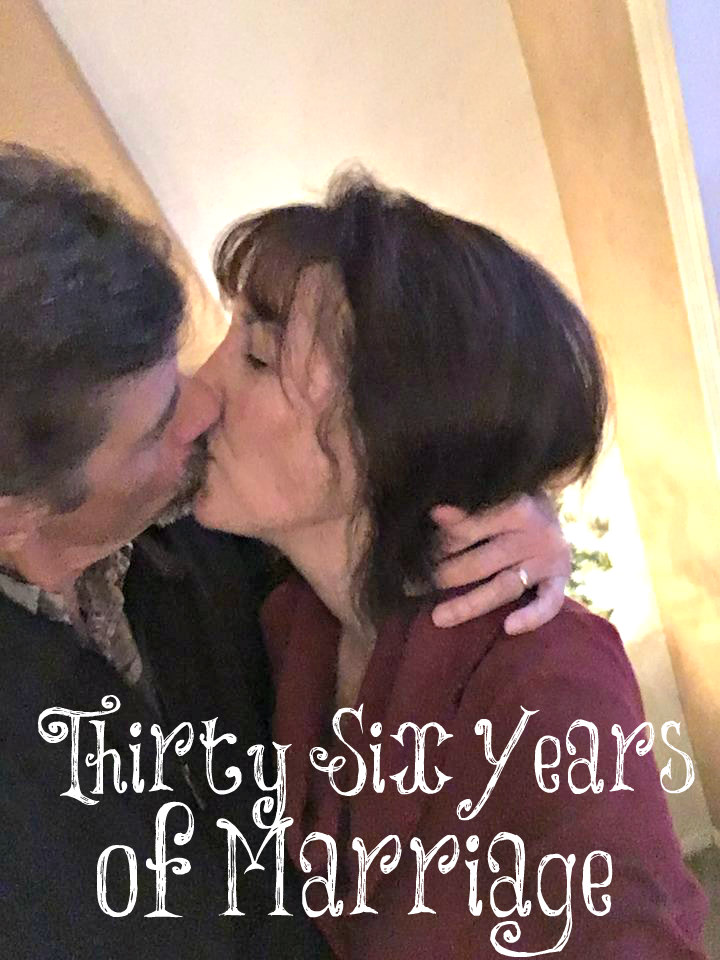 Two weeks ago, I asked the women in the chat room to post a picture of themselves kissing their husbands. Many posted pictures of their wedding day since that was the last picture they had of them kissing. The last picture Ken and I had of us kissing was on our wedding day thirty-six years ago, so I asked him to come kiss me so I could post a picture in the chat room. Yes, it's a bit blurry since he held the camera while I pushed the button but we enjoyed doing it!
Here's the kiss we had on our wedding day. (No, this wasn't our first kiss. We'd been practicing for months before!)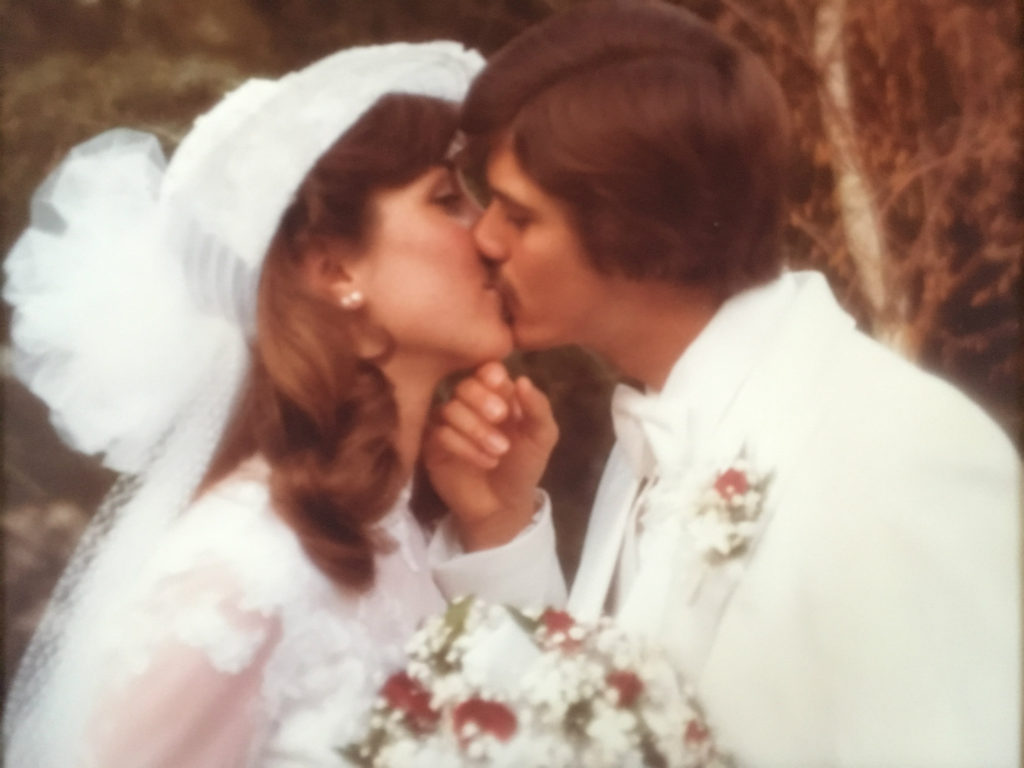 What do I wish an older, godly woman told this 22 year old woman on her wedding day?
Respect him as the head over you. Don't try to change him because it will make your marriage bad. Don't be mad at him and expect for him to chase you and tell you he's sorry while you cry. This does nothing to draw him towards you. Quarreling does the same thing. It builds a big wall between a couple and it grows wider with each passing year. He's your leader so respect his decisions, his ideas, goals, and opinions, even if you think he's wrong. If you want to discuss it, do it without acting like he is wrong and you are right. State your opinion and then leave it up to him to have his own opinion or decide what to do.
Contrary to the popular opinion that husbands need respect way more than they need love, no, they need love just as much or more. Why would God tell us that the greatest commandment was to love Him and others as we love ourselves if men didn't need love? Love is the greatest thing to build a marriage upon. Memorize 1 Corinthians 13:4-8. This is the definition of love. The Lord tells older women to teach younger women from Titus 2:4 to love their husband so love him deeply. Love him for who is and that he is a gift the Lord has given you. Tell him you love him often. Show him you love him by smiling every time you see him. Laugh with him and enjoy him. Enjoy your time of intimacy with him and have it as often as he wants. This helps keep him close to you.
Don't listen to the negative things other say about him. Defend him instead. Don't allow your feelings and emotions to rule your life. Be in the Word consistently and allow it to rule your life and actions. Take every thought captive to the obedience of the Lord. Be kind and a blessing to your husband. If something is bothering you about him, take it to the Lord first and then, gently tell him once. Then give it to the Lord. Don't make a mountain out of a mole hill by dwelling on it for a long time and getting angrier and angrier, then blasting him with it. No, keep giving it to the Lord and every time a negative thought comes into your mind, just kick it out and think about something good.
Continue to notice all the good about him and what drew you to him in the first place and make sure to get a lot more pictures of the two of you kissing than we did! Be a wise woman who builds her husband up.  May your husband agree with King David about you:
Let thy fountain be blessed:
and rejoice with the wife of thy youth.
Proverbs 5:18