To Warrior Wives of Straying Husbands
To Warrior Wives of Straying Husbands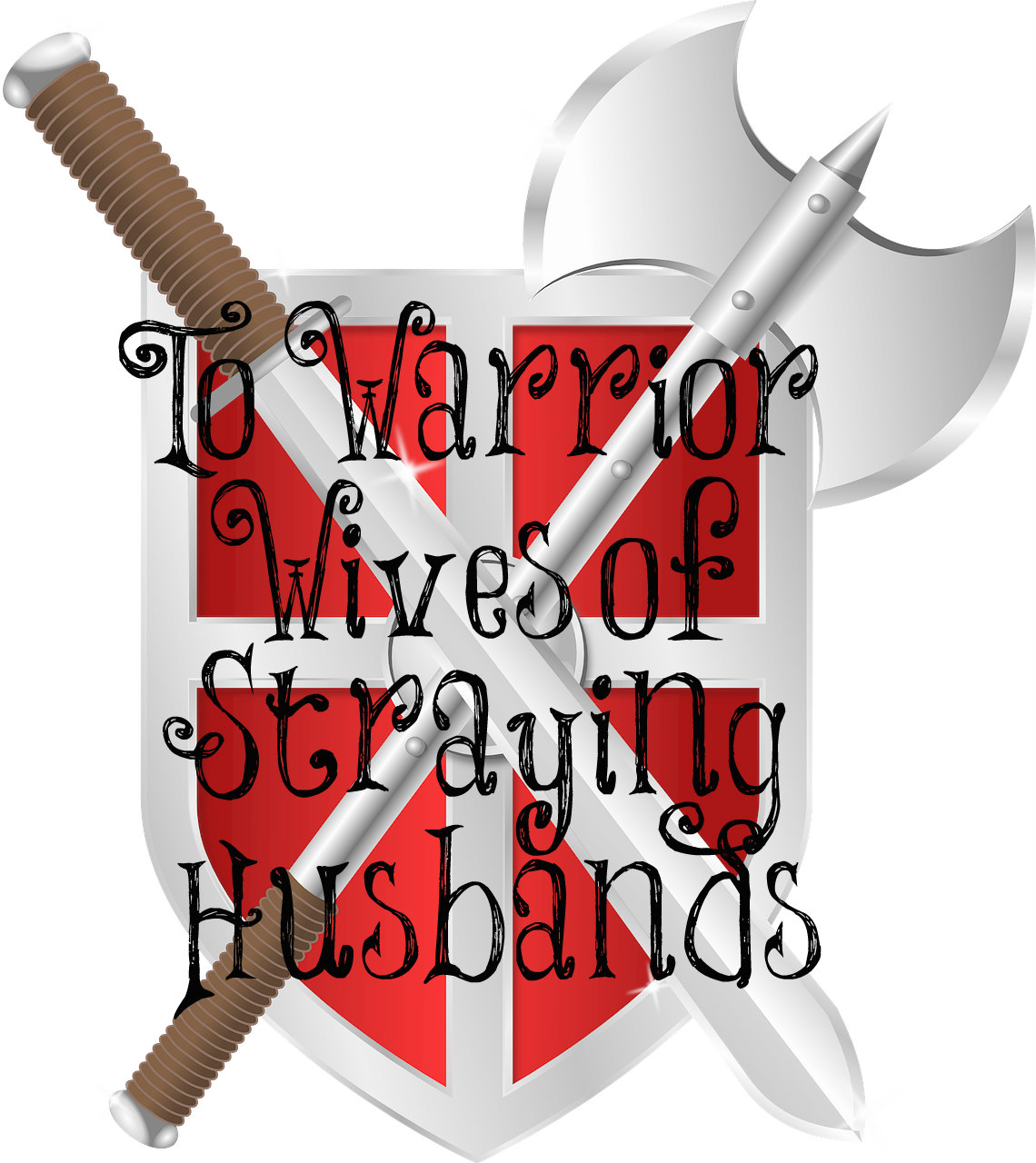 Written By Robin Jennifer
I just want to encourage any wife who is standing for her marriage in the face of infidelity. Personally, I know the pain, as this is why I divorced my first husband twenty-three years ago, (and at the time, in my ignorance, I felt completely justified). He went on to marry The Other Woman (or the "strange" woman, as the Bible calls them) after our divorce was final; I may never know if he may have chosen differently had I chosen to stand in faith for our marriage restoration. The LORD has redeemed the years that the locust ate, in many ways, yet my adult son still suffers from our choices.
Ladies, if you are standing for your marriage, trusting the LORD to use you to be a minister of reconciliation, may I offer suggestions for what NOT to do, and what TO do, as you stand:
1. Resist insecurity. He isn't with her because you are a failure as a wife, or because she's prettier, or sexier, or better in bed. He isn't with her because you are less than her. He isn't with her because you are boring. He is with her because he has been ensnared by the LIAR and is being used by the THIEF to try to steal your marriage. Period. It's not about you. So, turn your thoughts to rescuing him: ezer (ancient word used in Bible for helper (wife) means, according to Rabbi David Freedman, the word ezer is a combination of two roots, meaning "to rescue/to save" and "strength". The Hebrew word ezer is a combination of two roots: `-z-r, meaning "to rescue, to save," and g-z-r, meaning "to be strong." So, be strong for your man and "rescue" him from the snare of the fowler by cooperating with the Spirit of God within you. Kenegdo (the second word in "help meet") means "corresponding to him", "suitable to him". So, think of yourself cooperating with Jesus to rescue/save/be strong for your husband, as YOU are the one God made to be suitable for this job for him! What an HONOR and privilege! The LORD is your security; your Strong Tower and place of Refuge as you are rescuing your husband.
2. Tame your tongue. The power of life and death is within the tongue (Proverbs 18:21). NEVER speak insecurely or victimized around your husband. You ARE more than a conqueror in Christ! Take these thoughts captive to the obedience of Christ immediately. IF you are tempted to say, "I just want you to love me like you love HER!" or "I see the way you want her – why don't you want ME that way?", TOSS those thoughts BEFORE they become words. Remember point one: you are STRONG, and working as rescuer for him, and God is YOUR rescuer when your husband needs you to be strong.
3. Bless your husband whenever possible. The word for bless is eulogeo, from which we derive the word "eulogy". No one ever speaks poorly of another in a eulogy; we are to "speak well of" the one who is "despitefully using you" and "persecuting you", separating the person from the principality trying to bind them to wickedness. Further, bless the other woman. Do not speak poorly of her; pray the Word over her life that she might enjoy salvation. This is loving her with agape love. Oh, you can do as Jesus did and curse the root and fruit of the (lust-based) relationship, and trust that it WILL dry up and die (the sinful relationship), just as the fig tree that Jesus cursed (Matt. 21:19). But when speaking of the other woman, to curse her is to cooperate with the adversary instead of cooperating with the Holy Spirit. This can only be done by His power and strength in you, but He is well able to empower you by His limitless grace! The LORD is your Source of the Word of blessing, even as you feel cursed. Remember point two, and SPEAK LIFE!
Be encouraged, Warrior Wives of straying husbands. The LORD is your Salvation as you war in rescuing strength for your husband's salvation! The LORD is your Helper (John 14:26) to contain your thoughts and tongue, teaching you all things as you wisely navigate these waters. The LORD is your graceful Source of LIFE and blessing, giving sweet and Living Water flowing out of you toward your husband, and even the other woman, as a minister of reconciliation!
The LORD shall fight for you, and ye shall hold your peace.
Exodus 14:14