Trusting God With Her Fertility
Trusting God With Her Fertility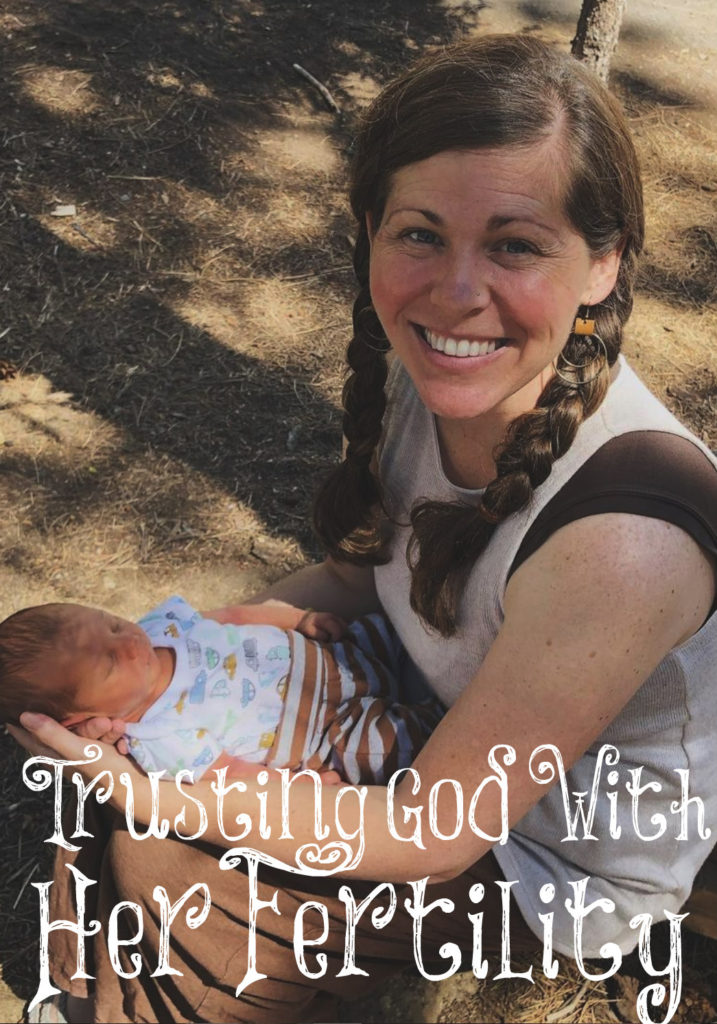 Written By Holly Bennington
I am so thankful I get to be a new mama again at 38. I am so thankful that the Lord opened my eyes and heart to His truth about children and childbearing over a decade ago when he showed me (through people, books, and mostly through His Word), that I could trust Him completely with my fertility (which He so perfectly created and blessed within marriage) and His perfect timing, and that it would be the best decision I could ever make: surrendering our family size to His perfect design and will.
I am so thankful because it has brought us seven beautiful, unique, gifts that we might have completely missed out on if we had done things "our way" or in "our timing" or had aligned our views of children and fertility with the world rather than with the Word.
I am so thankful that when things in our marriage got really tough, we held fast to each other and to God. If we hadn't, three precious little boys would probably never have been born.
I'm so thankful His ways are not our ways, His timing is perfect, and His promises are true. When He says children are a blessing, it's because He knows what we need more than we do. And He loves us, and His ways are GOOD.
Don't prevent his beautiful blessing of children within your marriage. Welcome babies whenever they come. Rejoice in your fertility for as long as it lasts. Raise up a new generation of children who love the Lord. And trust Him. With all your heart and all your mind and all your soul… and even with your body and reproductive organs. It's all His, and they work just the way He meant them to!? Soli Deo Gloria??
Lo, children are an heritage of the Lord: and the fruit of the womb is his reward. As arrows are in the hand of a mighty man; so are children of the youth. Happy is the man that hath his quiver full of them: they shall not be ashamed, but they shall speak with the enemies in the gate.
Psalm 127:3-5