Women Not Wanting Children
Women Not Wanting Children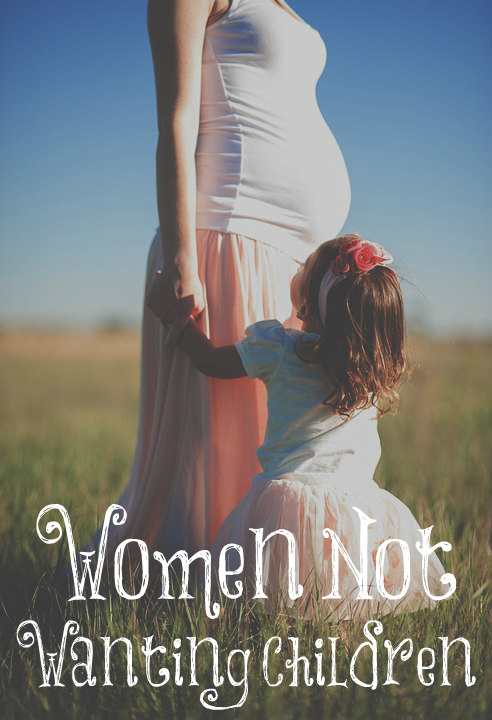 Many women will tell me that they don't want children, even Christian women will tell me this. They act like this is a choice they can make even though they are married. Children are seen as something they simply don't desire and they seem fine with this decision.
Women who say they don't want children have given into the anti-child feminist mindset of our day which has led to the slaughtering of millions of unborn babies. Children should be desired and welcomed. Our bodies were created to bear and nurse children. Not wanting children is denying the created order by God.
One woman on my Instagram wrote the following: "I don't know how 50-60 years ago, a mere handful of selfish, disgruntled women managed to hijack the hearts and minds of nearly an entire generation of women and fool them into thinking God's plan and purpose for their lives was really man's plot to enslave and oppress them. It's diabolical how so many women in so short a period of time (compared to the thousands of years prior to feminism) went from being the nurturing heart of the home to active, participating proponents of promiscuity, divorce, abortion, and the envious disrespect of men. It happened so fast that so few noticed that the 'respect' feminism supposedly afforded women was really culturally sanctioned ridicule, diminishment, and destruction of what makes women so special."
Being married is NOT enslavement nor is it bondage, neither is bearing and raising children, or being keepers at home, as feminists want you to believe. Stop being deceived by the enemy of your soul and begin to trust in the Savior of your soul who wants good for you and not evil. Satan's plan is evil. It only leads to destruction and pain. God's plan is good and if you are a believer in Him, ALL things work together for those who love Him and are called according to His plan.
I will therefore that the younger women marry, bear children, guide the home, give none occasion to the adversary to speak reproachfully.
1 Timothy 5:14