How to Be Loved and Adored By Your Husband
How to Be Loved and Adored By Your Husband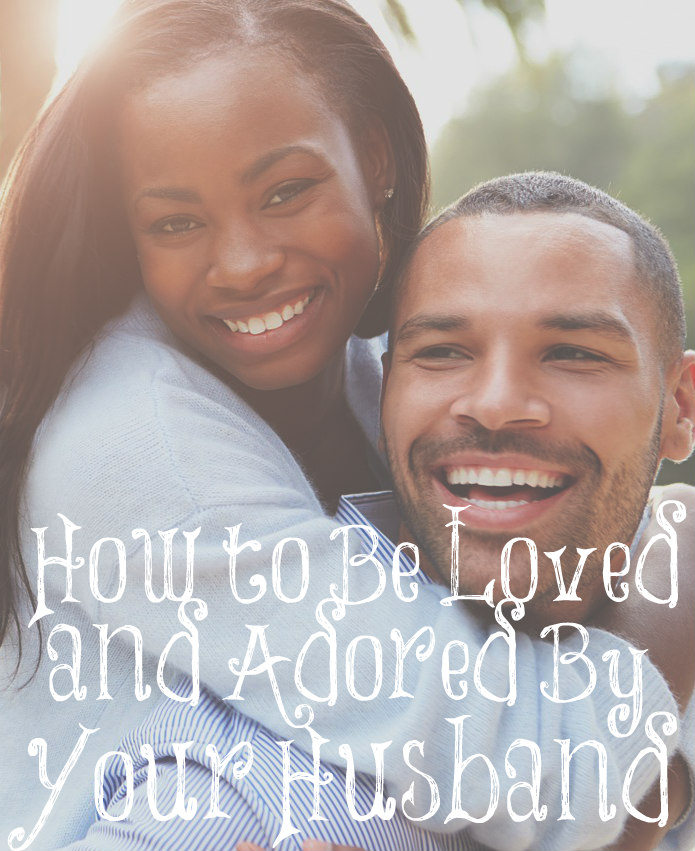 "Directing your husband's traffic undermines this goal by setting up a mother/son relationship rather than a husband/wife relationship. That's why the sex wanes. What kind of man wants to have sex with his mother? So, what does it mean exactly to not direct your husband's traffic? It means not making any comments—ever—about what you think your husband should be doing or how you think something should or shouldn't be done. If you find this difficult to do, keep in mind that every time you refrain from telling your husband what to do or how to do it, you're getting closer and closer to being loved and adored rather than being avoided or ignored. When a wife takes on the husband's role by demanding to be the one who's right and who's in control, the natural synergy between them dies." (From Suzanne Venker's new book "How to Be a Wife.")
This sounds like a GREAT book by Suzanne! I have only read an excerpt of it on her Facebook page but this is excellent advice. Most of her advice is excellent. I don't know if she is a Christian. I haven't seen her ever confess to this nor has she ever used any Bible verses, and from what I have read, she doesn't use the term "submission" even though she describes it better than most Christians. I teach from the Bible. She teaches from her experiences in life and counseling others. I can see why she has come to the conclusion that biblical womanhood is the way to live. God is her Creator, even if she doesn't admit it, and His ways are perfect for every human being.
When I teach women to win their husbands without the word (1 Peter 3:1,2), they will protest that this doesn't mean they can't say anything to them. Of course, they argue, they should be able to give their opinions to their husbands! But, wait. Maybe it's not a good idea after all. Maybe God really meant that we aren't to give our opinions but simply want our husbands to lead in the way they want to lead. Maybe we are to be quiet, trust our husbands, follow their  lead, and only give our opinions if they ask for it. After all, God does command that we submit to our husbands in everything (Ephesians 5:24). Women want to tell us that this is the recipe for abuse. But maybe, it's the recipe for a great marriage!
God did create men to be the providers and protectors. I can see this in the young men in my life. They want to make sure their families are provided for and protected. They are driven by this. If something were to happen to them, they are doing everything they can to make sure their wives don't have to worry about finances by having larger insurance policies, paying off all debt, and working to save money they earn. They want to care for their families even in the event of their deaths. Of course, these young men are godly men who love the Lord and His ways, but I believe it's instinctual in most men to be this way, unless they've been so deceived by feminism that they no longer understand their innate God-given responsibilities.
Women, God is a patriarchal God and created men to be the leaders and the ones in authority. He didn't create women to do this. We are to rest in this, not fight it. Respect the position that the Lord has given to your husband. Stop second guessing him and begin trusting him. Try it for a couple of weeks and see what a difference it will make in your marriage.
Who can find a virtuous woman? For her price is far above rubies. The heart of her husband doth safely trust in her, so that he shall have no need of spoil. She will do him good and not evil all the days of her life.
Proverbs 31:10-12