Christian Wives' Bad Thinking
Christian Wives' Bad Thinking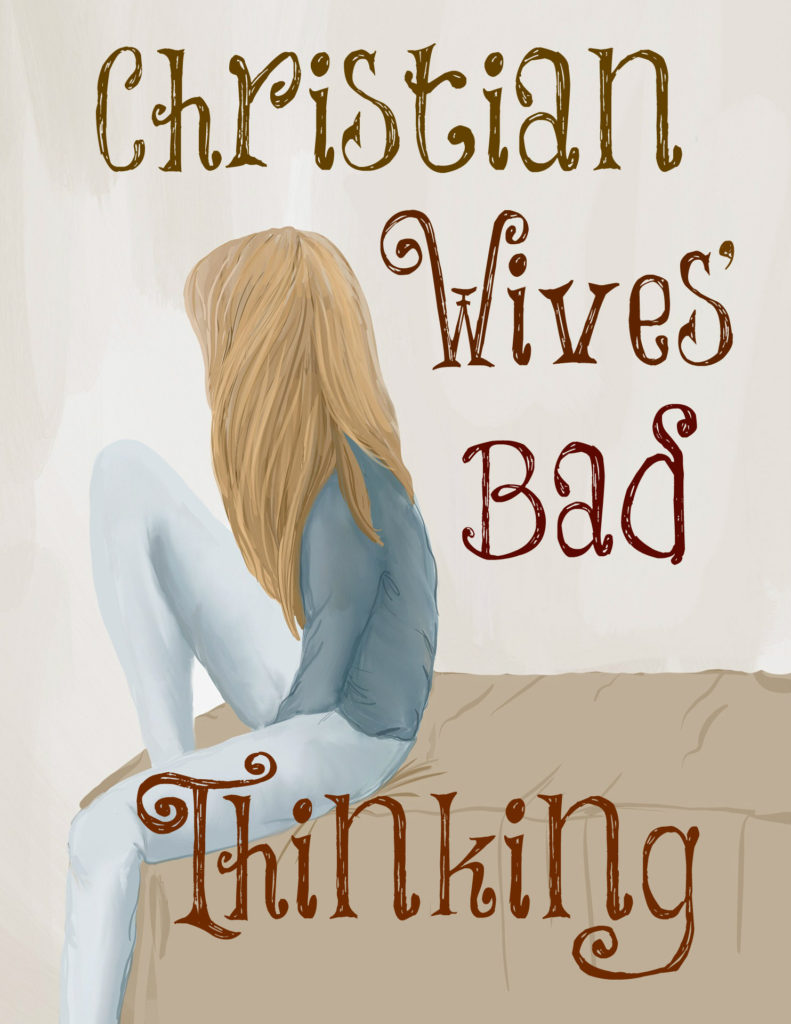 Written By Ken
The bad thinking of the world that many Christian wives have adopted:
"My husband's role is to meet my needs. I may not know exactly what those 'needs' are, and they certainly will change from time to time, but any loving husband will try to chase down my perceived needs and make me 'feel' better about myself and our relationship. After all, he is to love me like Christ loves the Church."
"Men need to understand that women are often not looking for solutions to their problems, but just a friend to talk to. Just listen to me, and wait until I ask for a solution before giving it to me. Most of all, don't use the Bible as it's demeaning to me for you to quote scripture for everything and makes me feel disrespected and unheard."
"Sure, God wants the wife to submit to her husband, but a husband has to try to make himself worthy of her respect and submission. It's easy to love and submit to a husband who loves you the right way, but if we are not connected, how do you expect a wife to submit?"
What is the problem with each of these? The wife sets herself up as judge and jury of what works in a marriage with disregard for what God says. And unfortunately, this thinking is far too often taught in our church marriage and communications classes. "Hath God said…?" is not just a lie of Satan in the garden, but the fundamental lie at the root of the unhappiness for many Christian wives. A commitment to doing things God's ways means allowing one's husband to lead and using God's Word as the judge and jury, not the lies of modern psychology and human relations.
It is ironic that the things that many Christian wives desire most in their marriage are prevented by their own bad thinking and inability to be vulnerable to God and their husband. They want their "needs" met, but they will not let their husband in to meet those needs of love, protection and leadership, because it means giving up control and most of all, giving up feeling that they are right when they are wrong.
Casting down imaginations, and every high thing that exalteth itself against the knowledge of God, and bringing into captivity every thought to the obedience of Christ.
2 Corinthians 10:5