A Sexless Marriage is a Catastrophe for Men
A Sexless Marriage is a Catastrophe for Men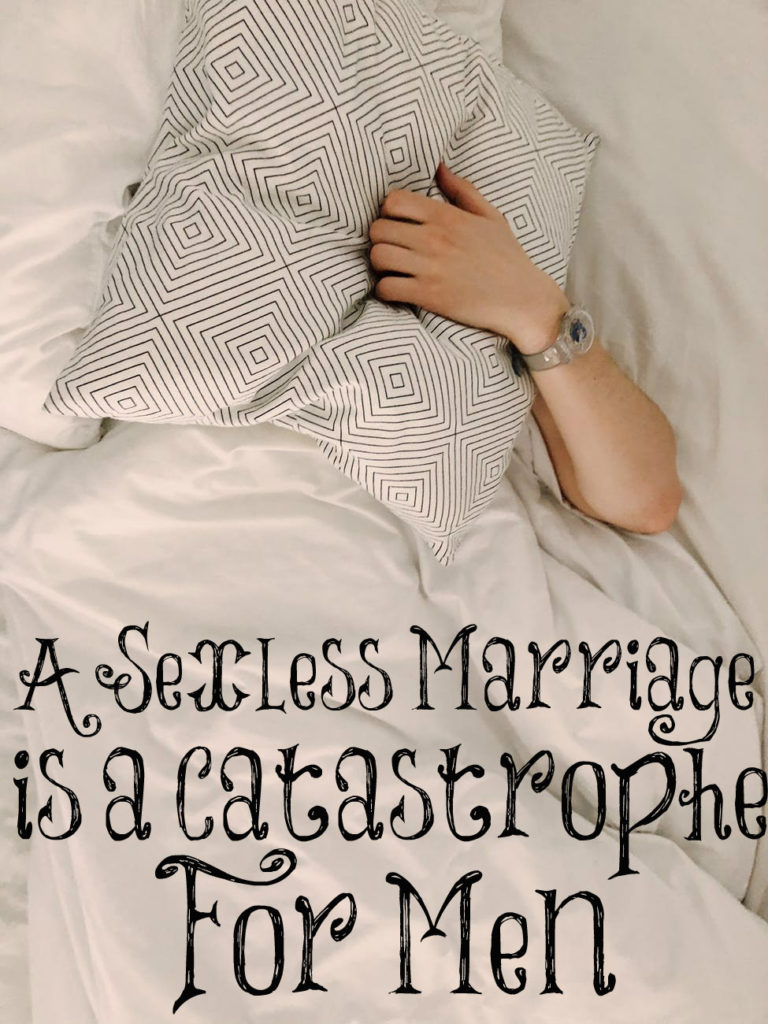 "Research shows men and women have affairs for different reasons. For men, it's almost always a result of a sexless marriage. For women, it's a result of emotional deprivation: the husband is too wrapped up in his job or his hobbies or whatever else to give his wife the time and attention she needs. That's a great example of the research shows men and women have affairs for different reasons. Many wives are all too happy to go years without sex. For men, it's a catastrophe."
This is a quote from Suzanne Venker's new book "How to Be a Wife." My husband mentors men. Many, if not most, of the men he mentors tells him that their wives don't want to give them sex. It's as if these wives have decided they don't want it, so they don't want to give it. They falsely believe that it's not part of the marriage vow that they made to their husbands. They are tearing their homes down with their own hands.
The Apostle Paul commands those that burn to marry; for it is better to marry than to burn. He also commands us to not deprive our husbands for lack of self-control. Most godly men marry because they burn. They want sex. They want a wife who is available to them to meet this need. If you are married, you are to fulfill that need for your husband. If you don't, you have some part in his seeking out porn or an affair if he does.
I know women hate to hear this, but it's true. God warns of this happening if we deprive our husbands! He commands us not to deprive our husbands because of this. Yes, if the husband begins to look at porn or have an affair, he will stand guilty for his sin but the wives will stand guilty for depriving their husbands.
As Suzanne said, going without sex is a catastrophe for men. They were created to want and need sex. God gave them this strong sex drive to marry and bear children. It's a good thing when used within the bonds of marriage. Don't deprive your husbands, women! Build your homes up and be a willing partner for your husband. This is a huge part of keeping your marriages strong.
Stop depriving one another, except by agreement for a time, so that you may devote yourselves to prayer, and come together again so that Satan will not tempt you because of your lack of self-control.
1 Corinthians 7:5