Are We Good Enough?
Are We Good Enough?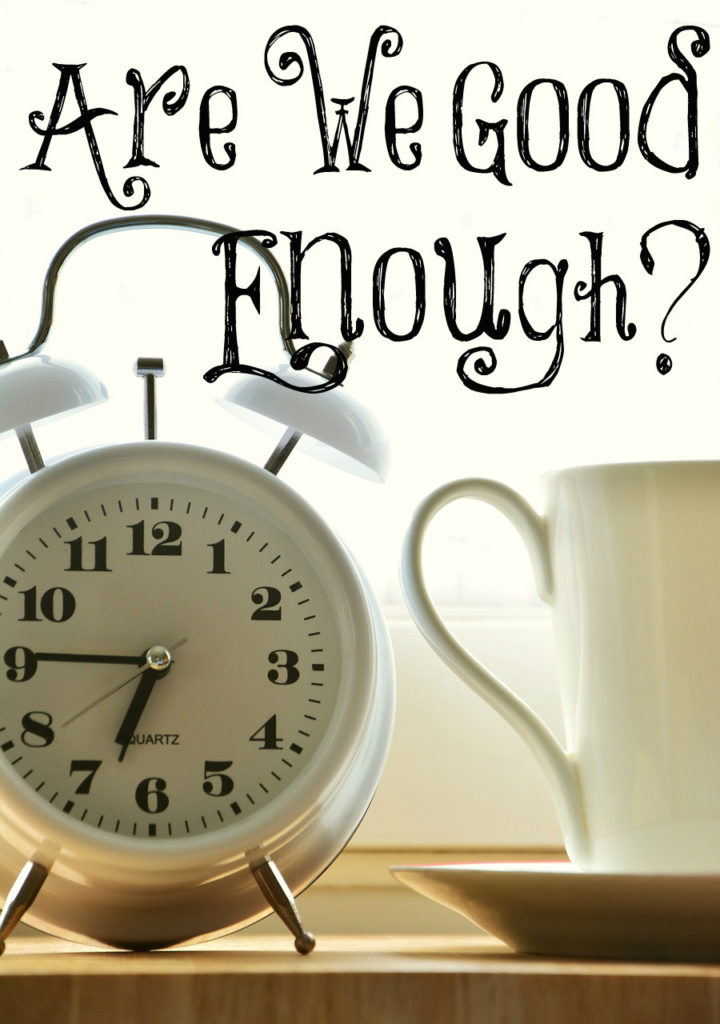 There are a lot of women teaching other women that they are "good enough" and if their husbands cheat on them, it's not their fault. It's purely the husband's fault. If a man breaks up with them, it's not their fault for they are the "pearl of great price" and "worthy of more." Yes, I have read these things being written by women lately. Are these women good enough and the pearl of great price? Is there never any fault of their own?
No, most of us aren't good enough and usually it takes two to destroy a relationship. (The pearl of great price isn't us by the way, but is Jesus and the salvation He offers. Whatever lady believes she is the "pearl of great price" needs to understand the Bible better.) There isn't one woman that I have mentored who had a cheating husband who didn't confess to the sins she was committing against her husband before the affair. When something bad happens to us in any relationship, it's best to examine our own behavior and actions instead of trying to make us feel that we did nothing wrong and it was all the other person's fault.
Yes, a man who cheats on his wife is wrong, but so is a wife who lives in rebellion to her husband's leadership, disrespects him, and treats him with indifference. She began the tearing down of her home long before her husband had the affair. I have yet to mentor a woman who was a godly, submissive wife and was kind, respectful, and did what she could to be the best help meet to her husband that she could be yet have a husband who had an affair. Can it happen? Of course it can but generally, there is something that pushes a husband away from his wife to want to cheat on her. But there are some men who are simply evil and perverse. I am not writing about them.
When I mentor women who have been cheated on, I don't tell them that they are "good enough." No, I encourage them to get to work by winning their wayward husband without a word and becoming the godly woman that the Lord has called them to be. Telling them that they are good enough isn't going to help anything. None of us are "good enough" without Christ and even when we are in Christ, it is Him who is good enough, not us. We should all want to grow in the wisdom and the knowledge of the Lord every single day. We will all have work to do on ourselves to become more like Christ until the day we die.
We need to be continually examining ourselves to make sure that we are in the faith and producing good fruit.
Examine yourselves, whether ye be in the faith; prove your own selves. Know ye not your own selves, how that Jesus Christ is in you, except ye be reprobates?
2 Corinthians 13:5