Are You a Prize to Be Won?
Are You a Prize to Be Won?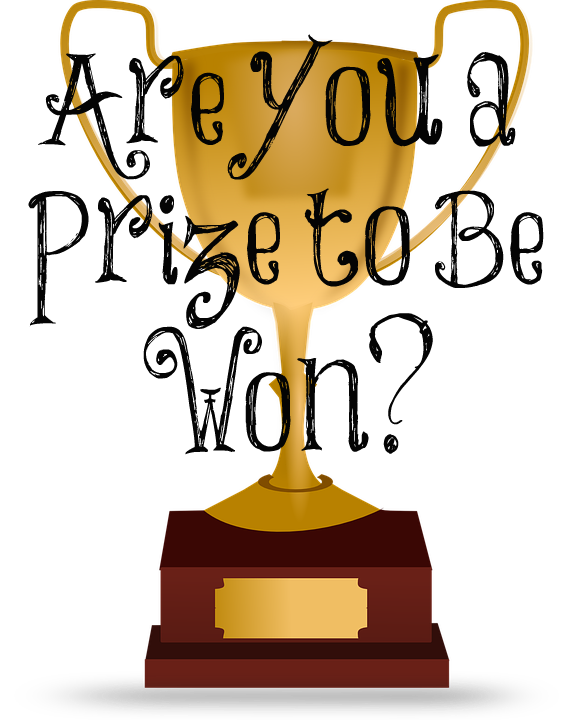 Wendy Griffith is an anchor on the 700 Club who wrote a book entitled "You are a Prize to Be Won: Don't settle for less than God's best." She just recently got married at the age of 54 years old. Is this the message that women need to be taught; that they are a prize to be won? I certainly can't find this anywhere in Scripture. A "virtuous woman" whose "price is far above rubies" (Proverbs 31:10, 11) lives a life of humility and esteems others better than herself (Philippians 2:3). She would never view herself as a "prize to be won."
The only qualifications God asks women to consider before marrying is that they marry a believer. I like to add that they be hard workers since men are called to be the providers. But, young women, there are no perfect men just as you aren't perfect. Thinking of yourself as a "prize to be won" may cause you to be full of pride and married a lot later than you would like to be.
We are no "prize." We are human beings with weaknesses and struggles. Some of us have deeper sin issues and scars than others, but we are all far from perfect and expecting to be "won" since we're a prize is bad thinking. Instead of thinking this way, think about ways to become more like Christ. Learn to be content, joyful, hard working, kind, loving, a servant, and forgive quickly. Practice not getting offended easily, not having your feelings hurt, never being manipulative or controlling, accepting others as they are, and being light in this world.
If you are a believer in Christ, yes, you are holy, righteous, and completely forgiven. Yes, you are redeemed, set apart with a brand new heart, and freed from sin. But this is all because of what Christ has done for you! Christ is the prize. He is our treasure. Yes, His Spirit works mightily within us but we won't be perfect until we are dead, buried, and with Christ. Remind yourself who you are continually IN CHRIST. This will give you a joyful, loving, and generous spirit. This is what will attract a godly man to you.
Stop thinking that you're some great prize that a man has to win but instead understand that you are nothing without Christ and neither is the man you may marry. Love is a choice. Marriage is a commitment for life. Yes, choose wisely and carefully (only marry a believer) but don't have expectations so high that you consider most Christian men to be unworthy of you. Marriage with any man will take work, hard work at times, but it is so worth it.
Does God have a "best" for you? I think this is bad thinking, too, since women may marry, then decide that the man they married must not be the "best" for them since they aren't "happy" or they are going through struggles and decide to divorce him, or they may not marry until they are much older. God's only qualification for who you marry is that they be a believer, therefore, make sure you marry a believer and don't expect perfection in any man. Once married, become the best help meet to your husband that you can be!
Whoso findeth a wife findeth a good thing, and obtaineth favour of the LORD.
Proverbs 18:22