God is a Patriarchal God
God is a Patriarchal God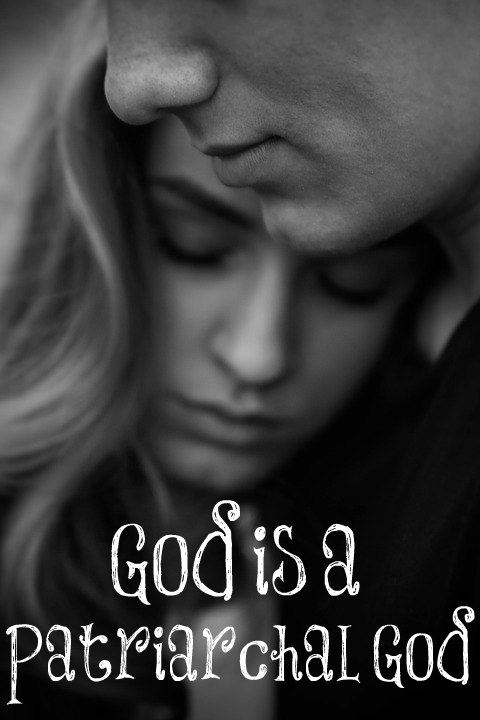 God is a patriarchal God. He set up husbands to be head of their wives. The wives are commanded to submit to and obey their husbands. Every great institution on this earth has one leader. Marriage is no different. Two heads create a monster with contention and disunity. God created men to be the ones in authority over their home for unity and peace. When wives obey God in this area, they will see the blessings of obedience to God. Everyone longs for peace. God and His ways are the only way to peace.
Since men are the leaders in their homes, is it always their fault when their marriages fall apart? No. Women, unfortunately, initiate up to 80 percent of the divorces these days. We are told in God's Word that a wise woman builds up her home but a foolish one tears it down with her own hands. There's a good reason for the verses in Proverbs warning men about quarreling and contentious wives.
Husbands have no ability to control their wives or make them love them. Yes, they can try but it doesn't work. This is why God's commands for the wives to submit, obey, and love their husbands is to the wives, not to husbands. God wants the wives to willingly follow their husbands' lead. He wants us to obey Him.
God also wants older women to teach the young women to love their husbands. He also wants them to teach the young women to be obedient to their husbands (Titus 2:3-5) so they don't blaspheme God's Word. This doesn't come naturally to young women. No, in fact, they rebel and are repulsed by this idea yet many will happily go off to their jobs and submit to and obey their bosses. They value their jobs and paycheck over the love of God and their husbands, sadly.
God's original design is for women to be their husbands' help meet. This is good and none of these commands to women are oppressive as we are taught by feminists, even by many in the churches. They are good, because God is good. Instead of rebelling against God being a patriarchal God and putting men in authority positions, rejoice, knowing that this is God's will.
Feminists try to convince you how evil God's ways are but they are deceived. When you love the Lord, you will love and willingly accept His ways. Remember, with authority comes much accountability. Pray for your husband in his leadership position and make it as easy as possible for him to lead you and your children.
For the husband is the head of the wife, even as Christ is the head of the church: and he is the saviour of the body.
Ephesians 5:23