God's Calling For Women
God's Calling For Women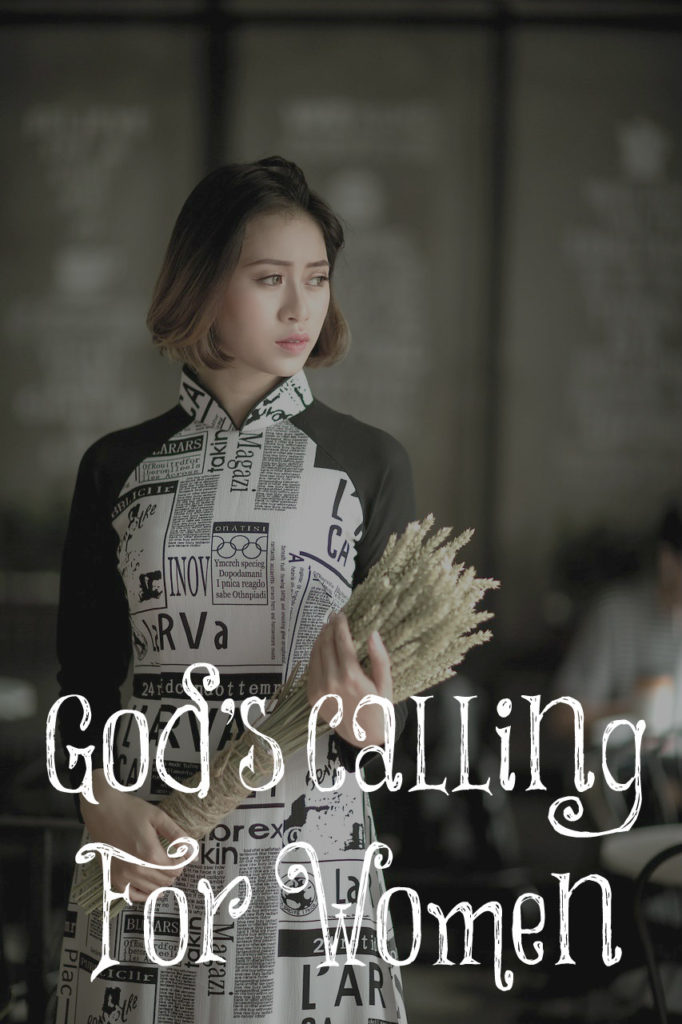 Many women today make up what they want God's calling on their lives to be. "God has called me to be a doctor." "God has called me to get a divorce." "God has called me to start a women's movement." For some reason, many "Christian" women today find their "calling" by what they want to do instead of by seeking the answers in God's Word.
This is another one of my posts that has gone viral recently. People usually find the most controversial one that I have written and share it a lot. It's been seen by over a million people and most of them hate it.
I don't know where this new movement came from that decided that women can "hear" from God and find out their calling. It's not that difficult to find out what God calls us to do! Concerning a husband, God "calls" us to marry a believer. That's it! Beyond that, He's given us free will to marry a man who is a believer.
Concerning what kind of a wife He has called us to be, He has made this very clear in His Word: submissive to our own husbands and having meek and quiet spirits. Concerning children, He wants us to be fruitful and multiply since children are a blessing from Him. Concerning finances, He doesn't want us to go into debt, He wants us to be generous and to work hard. Concerning raising our children, He wants us to raise them in the nurture and the admonition of the Lord.
He has given us His Word which imparts wisdom to us and His Holy Spirit to help guide us. Then He promises to us that we have everything we need for life and godliness (2 Peter 1:3). He calls those who look for a sign "wicked and adulterous" (Matthew 16:4). He wants His Word to dwell in us richly so that we won't sin against Him. We will clearly know His calling upon our lives as we seek it in His Word.
If you're going to listen to women teachers, listen to those who teach what God has instructed them to teach. He's clear in His Word about this, too. If they never mention loving and obeying your husband, being discreet, chaste, sober, good, and keepers at home, find other women teachers who do teach what God has "called" them to teach. Learn the doctrines of the faith from godly men preachers/teachers of the Word. God has "called" men to preach/teach the Word of God and it's all very, very good.
And be not conformed to this world: but be ye transformed by the renewing of your mind, that ye may prove what is that good, and acceptable, and perfect, will of God. Romans 12:2