Housework is Good For You!
Housework is Good For You!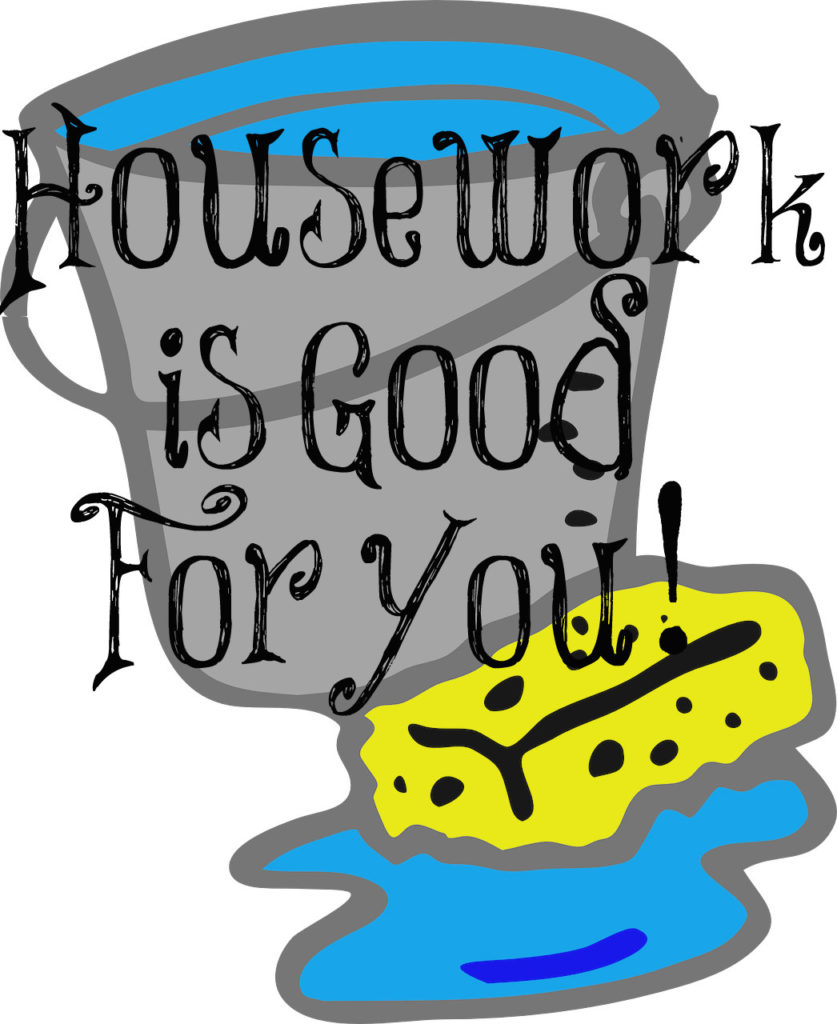 Yes, housework is good for us. It's what God created for us to do! Everything God created is for our good. It doesn't mean it will be easy or won't involve suffering but it's good.
"It's probably not the most popular piece of health advice ever dished out – but researchers say that doing the housework can add years to your life.
They found that women who clean, hoover and do the laundry are likely to live almost three years longer.
But men can breathe a sigh of relief – housework appears to have little effect on them. They are better off in the garden, according to research by Dutch academics."
Exercise and moving is what we were created to do. There are many warnings in the Bible against being idle. The place that God created women to work hard is in their homes. There is no excuse for any of us to have filthy, cluttered homes. As your children age, you must teach them to work hard picking up after themselves and helping with housework.
Scientific studies are now proving that the lack of exercise and being a couch potato is bad for us! "A recent study published in The Journal of the American College of Cardiology found that men who reported spending two or more hours per day sitting in front of a television had twice the risk of having a heart attack or cardiac 'event' than the men who reported watching less television. And men who said they spent four or more hours being sedentary had a 50% higher chance of dying from any cause. Exercise did not negate the risks associated with the hours of television watching. There are multiple other studies that found similar results."
When you think about how hard the homemakers of old had to work in their homes, it puts us to shame! They didn't have the luxuries, conveniences, and time wasters (TV, iPhones, and computers) like we have and many would starve if they didn't work hard.
My neighbor is a fantastic housekeeper. Ken went over to help her and her husband move some boxes and she said to Ken, "I love cleaning my home because I know I'm working my muscles and getting exercise!" If we work hard in our home, we don't need to go to the gym to get exercise. We get it right in our homes!
Lately, I've been working hard decluttering my home. I've decluttered and organized my pantry, kitchen cupboards, garage, bathroom cupboards, and closets. I've been taking things to the local Goodwill to give away and throwing other things away. I love a clean, organized, and decluttered home. Yes, it takes work but as I am doing it, I remind myself how good this is for me and the results are beautiful!
Clean your home heartily, as unto the Lord, as if Christ was a frequent visitor because He is, you know; for when you are cleaning your home and working hard in it, you are serving the Lord!
And whatsoever ye do, do it heartily, as to the Lord, and not unto men; Knowing that of the Lord ye shall receive the reward of the inheritance: for ye serve the Lord Christ.
Colossians 3:23