How God Refined Me
How God Refined Me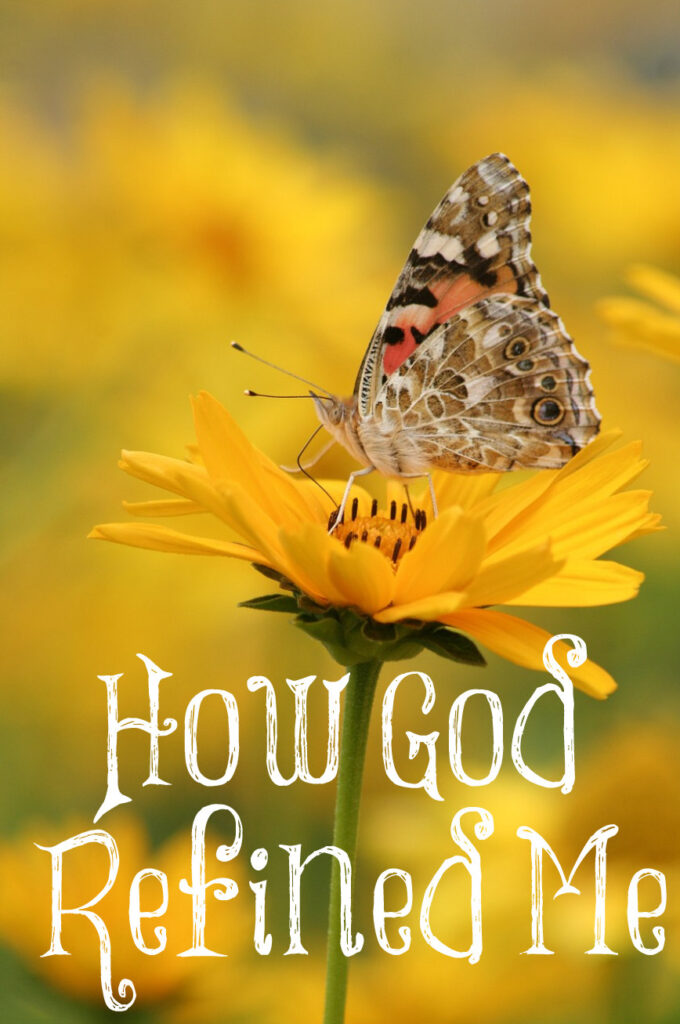 As many of you know, I was extremely ill throughout my children's childhood with parasites, neck fusion, brain tumor, two brain surgeries, and two intensive rounds of radiation. I had determined while they were young that I wasn't going to make their lives miserable just because I was miserable.
I missed out on many Thanksgiving meals, Christmas celebrations, and Easter dinners with the family, birthday parties, and summer vacations. I had read that self-pity was satanic, so I decided I would not give into self-pity nor bitterness. How did I do this?
I learned that godliness with contentment is great gain. When I felt myself falling into a deep pit of depression, I would quickly remind myself that the joy of the Lord is my strength, and I can do all things through Christ who strengthens me. This would immediately take me out of my dark thoughts. His Word is indeed powerful, and this is why we are to take every thought captive to the obedience of Christ.
My oldest daughter has told me recently that she doesn't even remember my suffering since I was joyful and didn't complain. I knew God would use this for my good, refine me, and make me more like Christ. He taught me many valuable lessons throughout this.
Life is fragile. Make the most of every day. Love and serve the people in your life. This world is passing. Our hope is in Christ alone. Dwell on the good and the pure. He is good and worthy of our praise! God's grace is sufficient.
And we know that all things work together for good to them that love God, to them who are the called according to his purpose.
Romans 8:28