How to Find a Husband
How to Find a Husband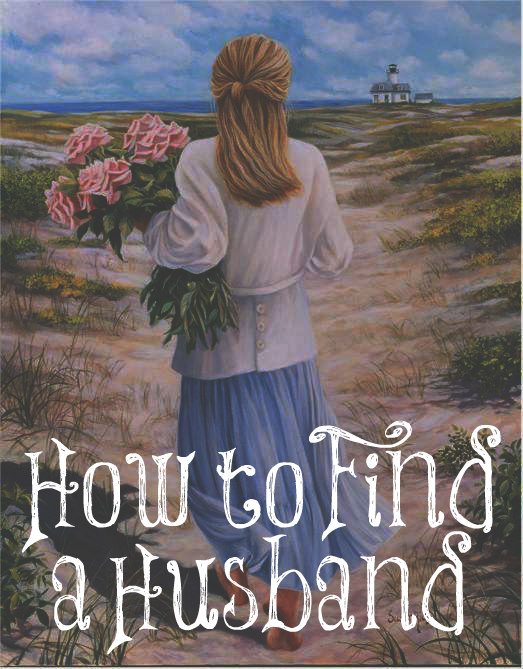 Many men and women tell me that they can't find a spouse. This seems to becoming more and more prevalent as culture grows more wicked. I just saw a meme yesterday that if revival ever were to come to this nation, there will be many wedding bells ringing! Nowadays, most couples simply live together until they grow tired of each other. But there will always be a remnant who want to live their lives in obedience to Christ. So what can godly women do to help themselves find a husband?
Men are attracted to debt-free virgins without tattoos! 🙂 (I had to slip that in since it caused such an uproar, but it's true.) Men are attracted to joy-filled women. This is the quality that men enjoy most. They don't want pessimistic, complaining, and unhappy women. How do you learn to be joy-filled? Spend time in the Word. Sing praises to His name. Dwell on the good and the lovely. Smile and laugh often. Smiles and a cheerful countenance are what make you beautiful!
Learn femininity and having a meek and quiet spirit. This means you aren't led by your emotions but by the truths found in God's Word instead. Dress feminine and modest. Do what is in your power and means to look the best that you can, but your words and behavior will be what stands out the most. Don't speak and laugh too loudly. Men aren't attracted to loud, opinionated women.
What else can a young woman do? They need to learn homemaking skills. Men want women who are good cooks. Many women don't cook these days. They say they can't. This is absurd. Everyone can learn to cook. Watch YouTube videos. Ask your friends for their favorite recipes. Take classes if you want. Also, learn to keep a clean and tidy home. Pick up after yourself. Find a place for everything and put it back after you use it. Be a hard worker. Go to bed with the kitchen clean and always make your bed right when you get out of it.
Get in shape. Exercise. Be outside as often as possible to get fresh air and sunshine. Eat healthy. Learn nutrition. Eat less. Be known for your moderation and self-control. These things will benefit you for life.
Be involved in your church and community, and learn to serve others. Having a servant's heart will be a great benefit to your marriage. Our culture pushes selfishness on us. God wants us to have servant's hearts. Serve in the nursery, the old folks' home, or anywhere else you can find a way to help others. These keeps your mind off of yourself and onto others.
Put down your smart phone and remind yourself that relationships are far more important than anything on your phone. Don't allow it to consume you! Look at people when they talk and listen to what they are saying. When you're out with people, maybe even on a date, don't look at your phone!
In the meantime, learn contentment in your singleness; for godliness with contentment is great gain (1 Timothy 6:6). God can still use you in powerful ways in your singleness. Don't allow marriage and having children to become an idol in your life. Yes, they may be your heart's desires but continually give them to the Lord and leave them there (Philippians 4:6). In this way, you will find great peace in the waiting and in God's will for you now.
If any of you have any other ideas, please add them in the comment section!
Who can find a virtuous woman? for her price is far above rubies.
Proverbs 31:10