Leaving Behind Her Husband and Children
Leaving Behind Her Husband and Children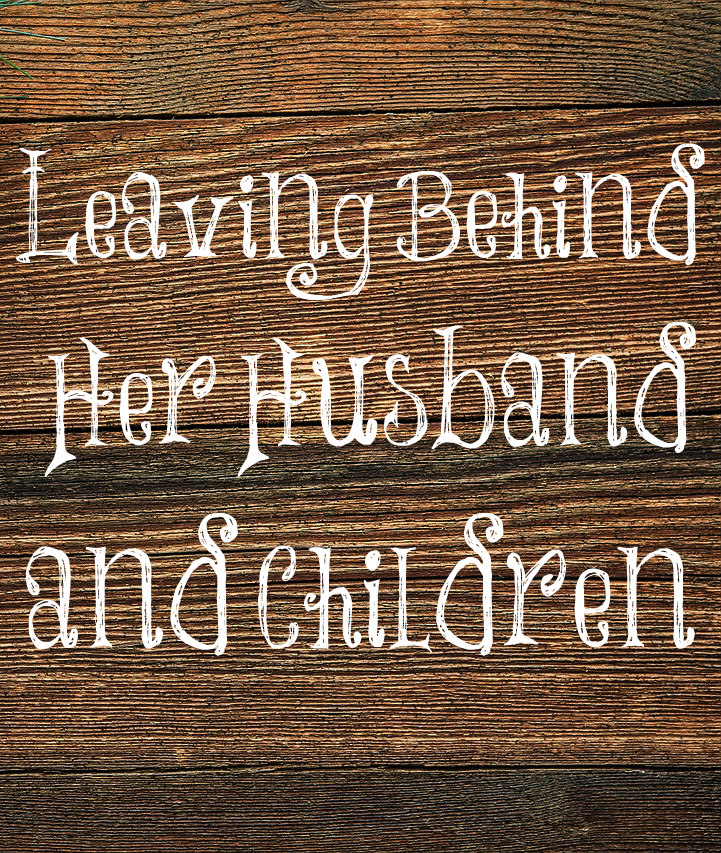 There's an article in The Washington Post written by a woman in her 60s who shared her thoughts about being a wife and mother at home.
"In Anne Tyler's 'Ladder of Years,' Delia Grinstead, the 40-year-old protagonist, walks along the beach in her bathing suit with $500 tucked into her tote as she leaves behind her husband and three children. Reading this I wondered, 'How could she do that? — Why would she do that?'
"Except it wasn't a single she. As I continued reading stories written by women about women, the theme of walking away from domesticity persisted. I noticed a theme of motherhood detached from itself, of women drunk on afternoon martinis as their children fell into swimming pools. Women taking lovers on trains, women sinking in the quicksand of their own domestic bliss. Then I remembered 'domestic' was a euphemism for a servant. And that servitude and bliss were an oxymoron."
This, my friends, is why Betty Friedan and her ilk were able to convince generations of women that being a housewife is drudgery and similar to slavery. They fed to the discontentment in women and women bought it hook, line, and sinker. This is why up to 80 percent of divorces are initiated by women.
The woman in the article bemoans the fact that her life wasn't about her; it was about them. So, she bought an apartment for herself away from her family for most of the week while she pursued her masters'. Her home is just as she left it in the morning and she doesn't have to clean up after anyone but herself. Sounds appealing, doesn't it?
Living for ourselves is very appealing. Being served instead of serving is a whole lot easier BUT is this what the Lord calls us to do? NO! He tells us that the servant of all is the greatest of all and calls us to be living sacrifices. In my own life, I have found serving turns out to be much more fulfilling and rewarding than being served. It took me a long time to learn this but the most important things in life are usually the hardest to learn and take the longest time.
God commands older women to teach younger women to be keepers at home for a reason. He knows our selfish nature is to feed our own pleasures and wants instead of those of our husbands and children. God wants us to serve our families, women. He wants us to learn contentment at home doing this. Yes, it's mocked in our culture but our culture mocks all of the ways of the Lord.
No, you don't need to be get drunk in the afternoons. No, you don't have to find lovers elsewhere. And yes, "domestic" is a euphemism for a servant, but it's not our mission in life to find "bliss" which is extremely short-term. Our mission in life is to live for the Lord and His glory (which has eternity-long rewards), doing what He has called us to do.
The short-term bliss of this life is NOTHING compared to what we are going to gain in heaven. Are you going to gain the whole world yet lose your soul, or are you going to lose the whole world yet gain your soul? Dear women, the world's attractions and pleasures are NOTHING compared to what Christ has in store for those who love Him.
Love bears all things, believes all things, hopes all things, endures all things. Love never fails.
1 Corinthians 13:7, 8