Should Older Women Have Careers?
Should Older Women Have Careers?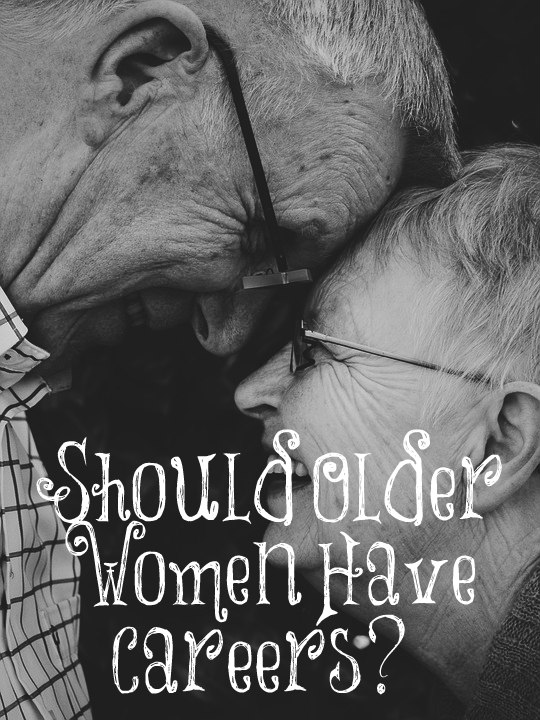 Women frequently ask me if it's okay for them to go back to work when all of their children are raised. I can't find anywhere scripturally where this is a command for them! In fact, older widows are to be known for doing these things:
"Well reported of for good works; if she has brought up children, if she has lodged strangers, if she has washed the saints' feet, if she has relieved the afflicted, if she has diligently followed every good work" (1 Timothy 5:10). Nope, the Apostle Paul didn't command that they go out and get jobs.
Here is a comment I received on my blog from an older woman:
"For several years, I had a strong yearning (urging?) to leave my life as a career woman and be at home. But I never felt I could justify it. My children are grown, so why wouldn't I work outside the home? I conferred with other Christian women and even our Pastor about being a stay-at-home wife. Not one of them, NOT ONE, ever offered any encouragement. They saw no value in it since we are empty-nesters now, and, in fact, criticized me for wanting to 'put all the financial burden' on my husband. In short, I was basically told I'd be a slacker and not pulling my share. I perused many 'Christian' websites; the same thing.
"My husband just kept saying the choice was mine. Unable to come up with any solid reason for leaving my job, I continued to work. Then something unthinkable happened. My husband suddenly became very ill, life-threateningly ill. He had several surgeries and lost 70 pounds in four months.
"I took leave of absence during this time to care for him. I cooked three healthy meals a day. I managed all of his doctor appointments and medicines. We had to travel out-of-state to specialists. Miraculously, my husband made a dramatic and full recovery. During this time I came across Lori's blog and learned so much from her and others about how it is our God-ordained role as women to be keepers of the home. Hallelujah!
"Needless to say, I did not go back to work. My full-time assignment and purpose is to take care of my husband and relieve him of any undue burdens in managing our household. My husband quickly regained 30 pounds and is back at work; where he WANTS to be!
"Thank you, Lori, and the rest of you biblical ladies for helping me find my way toward God's TRUE gift to us as women!"
Here is a video I made a while ago about being an older woman at home full time!