Maybe It was Time to Say Goodbye to Hallmark a Long Time Ago
Maybe It was Time to Say Goodbye to Hallmark a Long Time Ago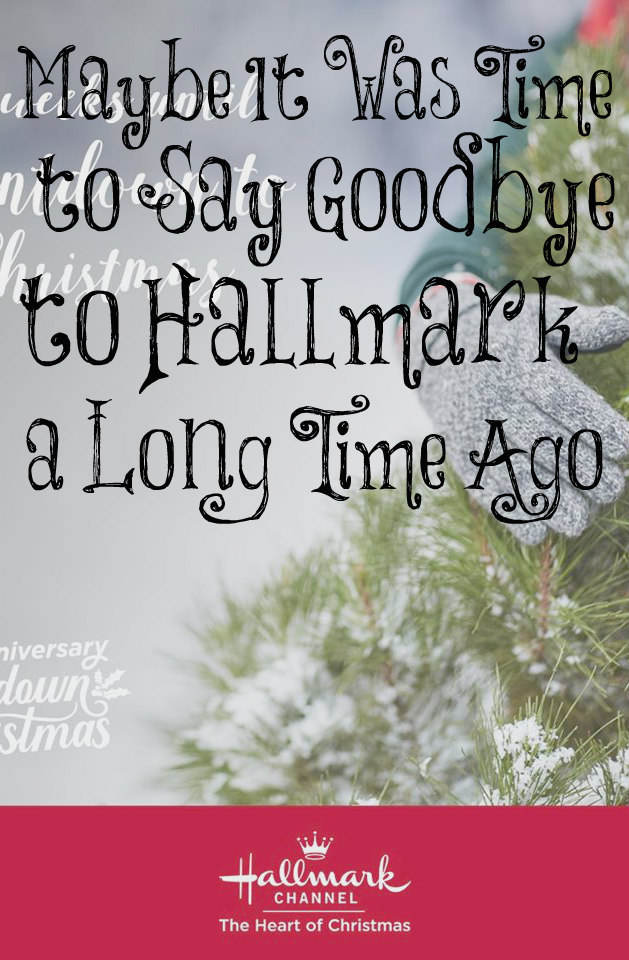 Hallmark isn't owned and run by born again believers in Jesus Christ. Yes, they have been making "decent" movies for many years now. There is no nudity, little immodesty, no foul language (except they do use the word "God" at times and they're not speaking about or to Him which I think may be a new thing in their movies), no violence, and no sex in their movies. Parents don't have to worry too much about their children seeing any of this. This is what I have appreciated about Hallmark – its decency which no longer can be said about it and it seems like it's been slowly going away any ways.
Yes, they have caved to the LBGT lobby which I doubt even watches Hallmark. The LBGT lobby has almost every other channel that openly promotes and celebrates their agenda but their true agenda is to get every one not only accepting homosexuality but celebrating it as normal and good. We can't expect a company that doesn't base its values upon the Word of God to not give in.
Hallmark doesn't have biblical values. It never has. When was the last time you saw a movie that portrayed a married couple who loved each other and the mother was home full time with her children? You haven't. They push the feminist agenda upon women. All of the women have careers that they love and make careers look glamorous.
Often, the story line is about a teenage couple who likes each other but then the girl leaves to go to college and pursues her career since this is much more important than marriage and family. She comes home to her small town fifteen or more years later and the couple reunites. Then the woman gets a promotion at her job and the man structures his life around hers. Rarely, if ever, does the woman give up her career to follow the man and go where he needs to be for his career.
So, as all of the Christians are furious over Hallmark caving, we may want to ponder the message that Hallmark is giving to young children and women, and see that it's not biblical. It's the feminist agenda of putting off marriage and having children to pursue one's own ambitions and make money. Maybe it was time to say good bye to Hallmark a long time ago.
Finally, brethren, whatsoever things are true, whatsoever things are honest, whatsoever things are just, whatsoever things are pure, whatsoever things are lovely, whatsoever things are of good report; if there be any virtue, and if there be any praise, think on these things.
Philippians 4:8