Men Taking Their Wives' Last Names
Men Taking Their Wives' Last Names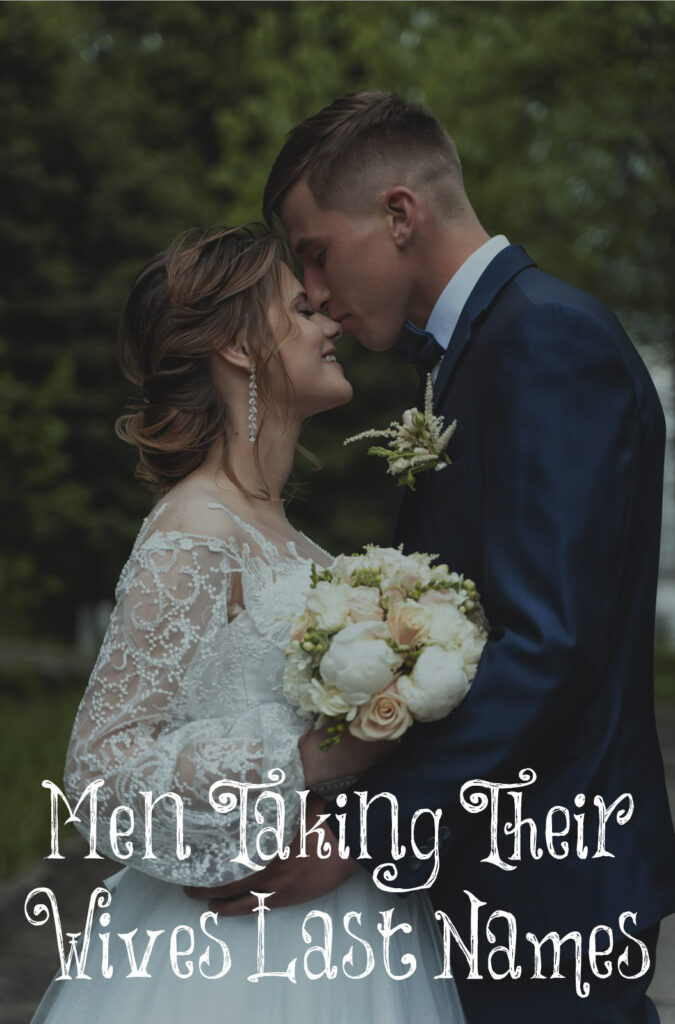 "The joy and 'uncomfortable conversations' behind the decision of a growing number of men to throw off the shackles of an 'archaic' marital tradition." This from an article called Meet the Australian men taking their wife's surname. So instead of taking her husband's last name, he is taking his wife's father's last name. Makes perfect sense, doesn't it? Not at all.
When a couple marries, they become one flesh and the husband is the head of his wife. Therefore, the wife is to take on her husband's last name. This shows they have become one flesh, and he is head over her. When a couple takes on the wife's last name, it takes away from God's will for a couple which admittedly, most couples don't care about.
All of this taking on the wife's father's last name is rebellion against marital tradition as the article states. Women don't want to live in submission to their husbands. They want control as we are told in Genesis 3:16. Women want to rule their husbands. They hate God's commands to them. They want their husbands to take their last names. They want to be in charge. This will NEVER make a good marriage.
A wife who willingly and joyfully takes her husband's last name as they become one is obeying God. She is becoming one flesh with her husband in every way. She understands that God has made him the leader and protector of the home. She submits to and obeys his leadership. She wants her husband's last name! She doesn't want her father's last name anymore. She is under her husband's protection once married, not her father's.
God's ways are so beautiful yet so many women, even Christian women, fight against them. Yes, taking a last name or not can seem like a minor detail, but it's not at all. It shows her lack of desire to come under her husband when she doesn't take his last name. She actually wants him to come under her! She's not submitting to him. He's submitting to her. It's all so backwards and ungodly. Then we wonder why up to 80 percent of divorces are initiated by women.
From the article: "Jessy, 32, the founder of events and PR agency Hive HQ, says although it's a personal decision — and she respects that it mightn't be right for everyone — she thinks if more men took their wife's surname, as her husband did, it might lead to greater gender equality." This is all feminism's guise to get rid of God ordained roles for men and women. That's all what the gender equality fight is about. This is why we are seeing such gender confusion and devastation among the young.
God ordained men and women for different and vital roles. Stick to His roles. Take your husband's last name. Love the roles that the Lord has given to you. Appreciate the roles He has given to your husband. God is good, and His plan for us is good. Trust Him!
But from the beginning of the creation God made them male and female. For this cause shall a man leave his father and mother, and cleave to his wife; and they twain shall be one flesh: so then they are no more twain, but one flesh.
Mark 10:6-8