Mothers Running For Office
Mothers Running For Office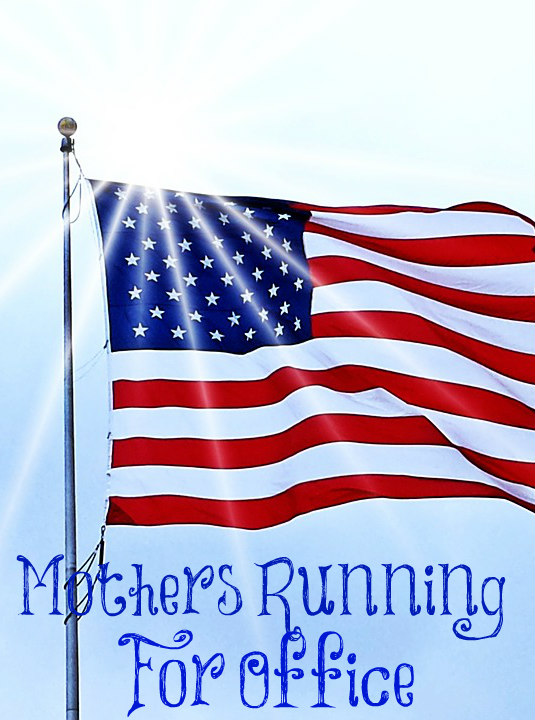 Sarah Stewart Holland ran for City Commission and won. I want to answer a question she asked in her post about it. "Here are some of the comments I got that I'm guessing my male opponents didn't: Are you married? What does your husband do? These comments came from both men and women. I often got asked if I had children, which didn't bother me. What did bother me is that several people – again men and women – openly questioned how I would have time to be a city commissioner (a part-time position) while raising three young children. The current governor of Kentucky Matt Bevin has NINE children – the oldest of which was born in 2003. Do you think anyone worries about how he'll do his job or asks him how he'll take care of his children? I'm guessing not."
In case she reads this post, I will try to explain to her why this is the case. Women are the ones who bear the children in their own bodies. They are the ones who nurse their babies at their breasts. They are the ones that are more sensitive and equipped to be home full time for their children while their husbands who are stronger were created to be the protectors and providers. I knew a woman who was very involved in the political process years ago. She had young children while she was doing this and they suffered. Children need and want their mothers.
Most mothers in the "olden days" knew that they were the ones who were supposed to stay home and raise their children. There were wise enough to realize that their children were their most valuable asset. These days that we are presently living in are all mixed up, women, when women are offended when others ask them about the welfare of their young children when they get a job.
The Governor she mentioned has ten children! They adopted four children from Ethiopia and their oldest daughter was killed in a car accident when she was 17 years old, so one of his children is in heaven with Jesus. He is Southern Baptist and is blessed with a quiver full. His wife is home caring for the children, as it is supposed to be, and homeschools them. The Bevins care for the lives of children; something many in our culture no longer do. Way to go, Kentucky, for choosing a Governor like him!
Someone has to raise the children and that someone should be their mother. No one can take the place of her. This is why people worry about a woman running for an elected position because it will take her out of her home and away from her children. When will her husband get time with her? He will, most likely, be the one that is the most neglected since this is typically the case. The children will need the little time they get with her and the home needs a keeper, so she will allow her marriage to slowly become less and less important to her.
There is nothing more important she can do than to raise the next generation and have a strong, solid marriage for her children's sake. Sure, maybe she can get a bill passed to save more eagle's eggs, stop a shopping center being built, get more money for the schools, or something like this, but none of this can compare to raising and training her children; for these years pass quickly by. This is yet another example of our culture believing the lie that women and men's roles are equal. They are not and what this woman and many others are fighting against is their God-ordained roles created by Him from the beginning of time.
 Can a woman forget her nursing child And have no compassion on the son of her womb?
Even these may forget, but I will not forget you.  
Isaiah 49:15