She Regrets Not Having a Career
She Regrets Not Having a Career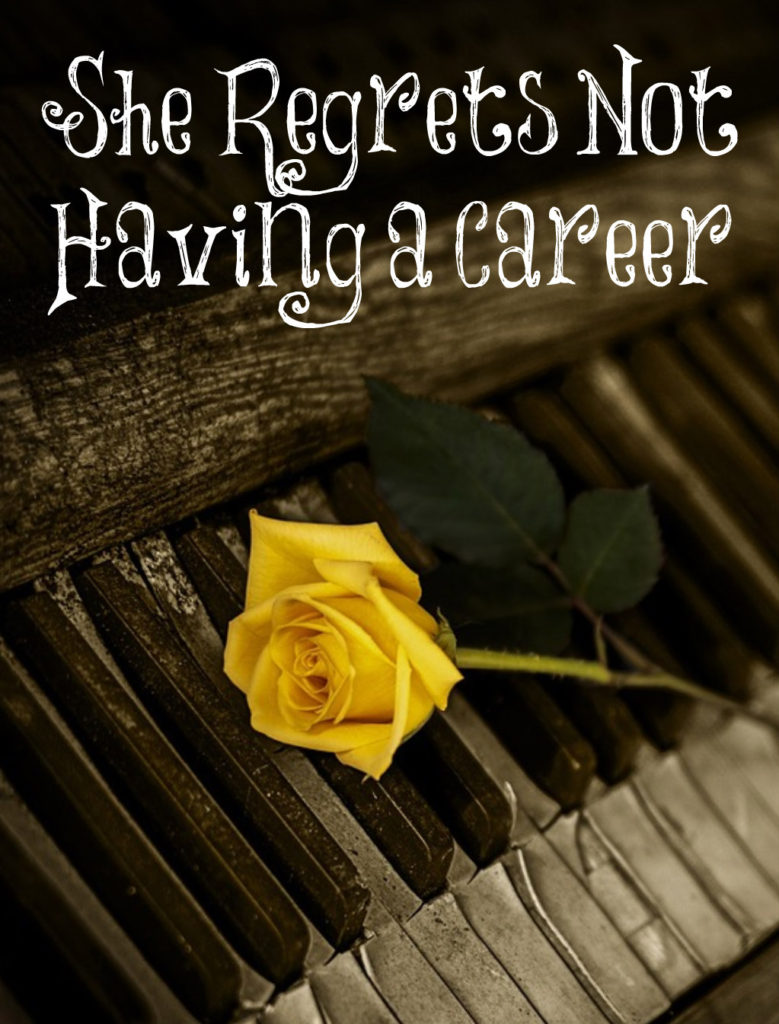 All she wanted to be was a homemaker so after she married, she stayed home full time even before having children but now regrets it. She wishes she would have finished college, so she could have in a steady income, paid down debt, and saved more money. She wished she had a career to fall back on. She allowed "faulty theologies and ideologies rule over reality and reason."
First of all, she wished she would have finished college, but then she would have had a lot more debt to have to pay down. Plus, the majority of people who attend college don't use their degree for a job. Only 27 percent of college graduates have a career related to their major. Unless one wants to be a lawyer, doctor, teacher, or have some other degree that requires a college degree, the time and money wasted on a college degree simply isn't worth it and puts young people in situations that make life much harder, i.e. mountains of debt.
What about the idea of having a career to fall back on? This is commonly touted these days as to why women need a college education and career. Our nation idolizes a college education these days. Colleges are filled with false teachings which we are commanded to avoid over and over again in the New Testament, and they are filled with debauchery. Both of these reasons should be enough for the majority of Christians to avoid giving any money to these institutions. There are other ways to make money besides going to college.
She allowed "faulty theologies and ideologies rule over reality and reason." Is it wrong for young women to not want to pursue college and a career before they're married? Where in God's Word does it say that women are to do this or that they must plan for the what ifs? Are the faulty theologies she wrote about in God's Word that women are to be keepers at home? Thus, this is what she always wanted to be but now regrets it? Since they struggled financially, does this mean that she should have sought out a college education and a career? Does God tell us that making money will solve all of our problems?
No, it's not wrong for young women to not pursue college and a career before marriage. There isn't one place in God's Word that He commands women to make money and provide a living. Beside, women are taking over men's places in colleges and in jobs. Men are the ones who NEED careers/jobs in order to support their families. God created them to be the ones to work hard to provide. Their make up was created to do this.
He never commands that we prepare for the what ifs? How are we supposed to prepare for the what ifs? We trust in Almighty God! The struggles a couple may go through because the wife is a keeper at home aren't bad! In fact, we are promised hard times and suffering. Women working in the workforce are hard for most women. This life is never promised to be easy. Learning to live simply and frugally and even suffering due to inconveniences are for our good. They make us become more like Christ as we trust in His provision!
These things I have spoken unto you, that in me ye might have peace. In the world ye shall have tribulation: but be of good cheer; I have overcome the world.
John 16:33