She Tarries in Her Home
She Tarries in Her Home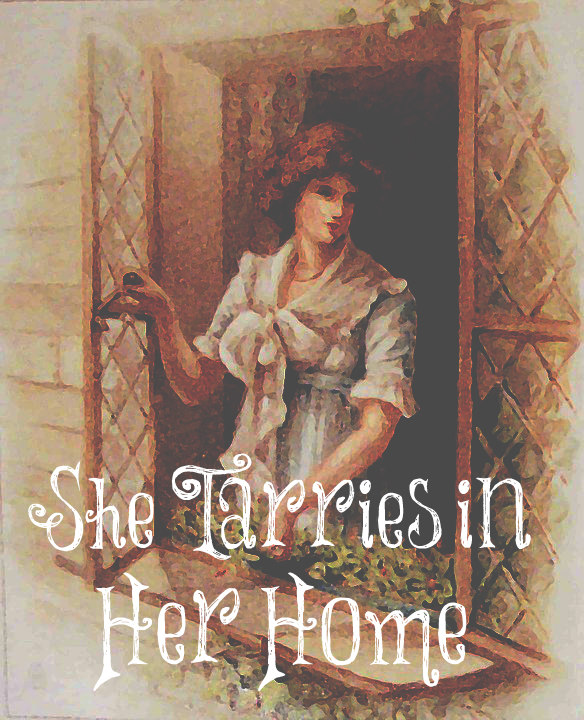 "Kings of armies did flee apace: and she that tarried at home divided the spoil" (Psalm 68:12).
This is a verse illustrating God's beautiful roles for men and women. There are two interesting things about this verse. Namely, the men went off to war and the women were in their homes. All throughout the Word of God, this is shown. Men were to be the protectors and providers and women the ones caring for their families and homes. Here are what a few commentaries wrote about this verse.
"This sense thus gives a general description of war, and the women waiting eagerly for the victorious home-coming is a picture true to life" (Ellicot's Commentary). Women going off to war is not biblical. God did not create them for the rigors of war. He created men for this job. Women are to be protected by men, thus husbands are to be head over their wives and elders head over the churches.
"The women, who had charge of the household affairs, were enriched by an equal division of the enemies' spoils, in which their husbands and fathers had their share" (Benson Commentary). Women are to be in charge of the household affairs. Many women these days don't like this assignment by God. They don't want to do it and insist their husbands help them or even do it all but, women, it's our job! God calls us to be the keepers at home and care for the home and family. Like the Proverbs 31 woman, we are called to look well to the ways of our household and not eat the bread of idleness.
"The women remaining in their homes, while the men went out to war. The victors would bring the plunder home, and lay it at the feet of their wives and daughters to be divided among the women themselves" (Barnes' Note). The women remained in their homes. Tarry means "to stay; to abide; to continue; to lodge." It's where we should be spending the majority of our time.
Our homes should be places of rest, cleanliness, and beauty. They are safe havens in a wicked culture. In our homes, we need to be investing our lives in our families and those who need us: older women investing in younger women and younger women investing into their husbands and children.
"She is loud and stubborn; her feet abide not in her house" (Proverbs 7:11). This verse is about a whore. Her feet abide not in her house. She goes here and there but doesn't want to be home. We are called to be keepers AT home. We are safest in our homes. Our children are safest in our homes. We work hard in our homes. This is God's perfect will for us. We don't fight to be somewhere else or do something that God hasn't called us to do but learn contentment where He has called us to be and do.
But godliness with contentment is great gain.
1 Timothy 6:6