Staying Home is Too Hard For Her
Staying Home is Too Hard For Her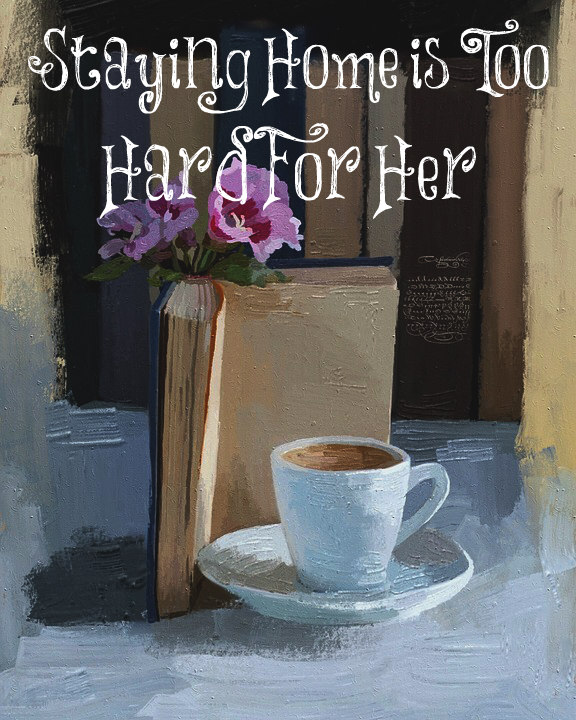 Last summer, a popular female preacher asked if we could have a live debate online. Her views are pretty much opposite of mine. Just the fact that she is a female preacher tells me a lot about her. I declined. I am not gifted as a public speaker and debating her isn't something that I wanted to do. Many write me and tell me how upset they are with me because I don't want to argue my position with them on my Facebook page and allow their disagreeable comments. It's not my goal to argue my position and beliefs with others. My goal is to teach what God has commanded that I teach – biblical womanhood.
I was interviewed by a woman from USA Today last week. Here is the article for those of you who don't follow me on social media. Shari, who interviewed me, honestly portrayed what I teach and didn't twist any of my words to mean something I didn't say. I was very thankful to see this since most articles on social media written about me are extremely negative towards what I write and even mock me which is to be expected. She was actually unbiased and fair!
My flow chart was talked about on Good Morning America last week as well. The woman who was complaining about it made these comments: "I'm not as good about staying home. I know that about myself…It's too hard for me. It is not my natural self. So when I'm working all day, I get natural feedback. I know I'm good at something." The sad part of what she had to say was what she didn't say. She didn't say anything about what was best for her children. It was only what was best for her.
If she wants to work, this is her freedom to do so, as well as all women who work away from the home. I am not trying to take away this freedom or any freedoms from women. I am simply teaching what God's Word has to say to young women about this and His ways are "good, and acceptable, and perfect" (Romans 12:2) and what I know to be best for marriages and children.
What if a woman doesn't feel like she's a good keeper at home? What if it is too hard for her and she doesn't feel like her "natural self"? What about the lack of praise when staying home full time? All of these are good questions and one can understand why many women prefer to work outside of their homes rather than be home with their children full time.
However, if you are a believer in Jesus Christ, it doesn't matter how you "feel" about things. This life on earth doesn't depend upon our feelings, what we like, or trying to be our "natural self." Our desire is to obey God regardless of the cost, feelings, sacrifice, or anything else. Once you truly understand that God's ways are best, it will be what you want to pursue the most even if it's the hardest thing to do. You may not receive praise from coworkers or your boss, but you will receive praise from the One who matters the most – Jesus Christ the Lord.
One day all of us will die. Do you know where you will spend eternity? I do! I am going to spend it with my Savior and all those who loved and believed in Him. I never began this blog to receive the praise of men. Yes, I do receive a lot and I am thankful for it but I receive a lot of hate for what I write, too, but this doesn't concern me. All I truly care about is on the day that I die, Jesus Christ will say to me, "Well done, good and faithful servant; thou hast been faithful over a few things, I will make thee ruler over many things: enter thou into the joy of thy Lord" (Matthew 25:23). This is all that matters when it's all said and done.
Be prepared to receive backlash whenever you speak the truth of God's Word. God has promised us this! It should not scare or frighten us because greater is He who is in us than he who is in the world. Some people are hungry for truth and light. Jesus is the light of the world! Be bold in your faith and in your walk in the Spirit. He will never leave nor forsake you. He has given us so many precious promises. Cling to them and to Him! He is a promise keeper.
Thy word is a lamp unto my feet, and a light unto my path.
Psalm 119:105