Suffering in This Life is Unavoidable
Suffering in This Life is Unavoidable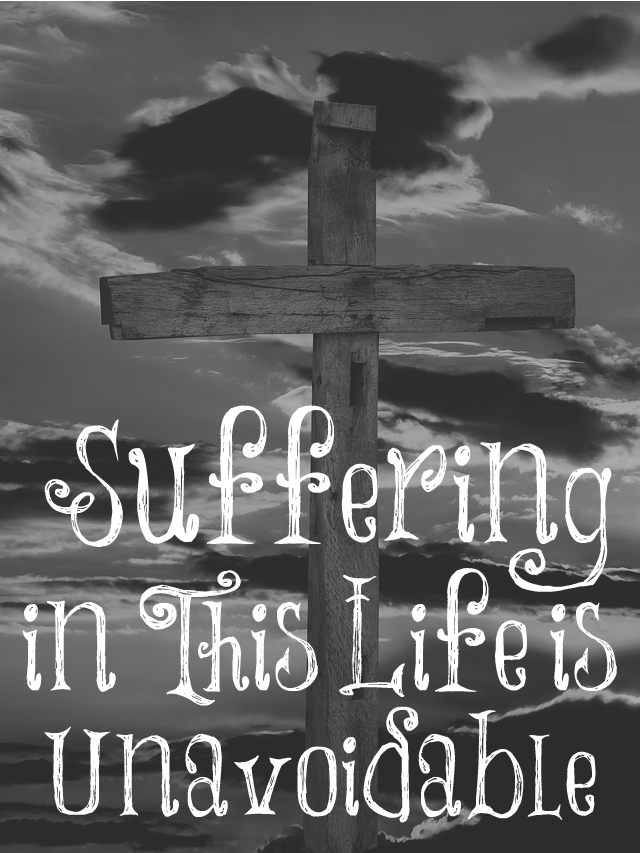 A comment by Mother Dearest on the post Christian Men Going Their Own Wrong Way
It's a matter of urgency, Christians, both men and women need to be disabused of the fanciful notion that suffering in this life is avoidable. No amount of spouse vetting can guarantee a successful marriage, yet God says it is not good for the man to be alone. In fact, in 1 Timothy 4:1-3, one of the doctrines of demons to come in the latter days is forbidding marriage. No matter how obedient a woman is in being a keeper at home, submissive to her husband in everything, etc., she is not guaranteed exemption from widowhood, an adulterous husband, or involuntary divorce – yet God calls women to be keepers at home, to love their husbands and children. Failure to do so is said to bring about the blaspheming of the word of God in Titus 2:5.
The MGTOW man's response to suffering in this life is akin to that of the young lady who in the attempt to hedge against marital failure takes out exorbitant student loans to earn academic qualifications and spends her youth climbing the career ladder only to find in the end that the opportunity cost is unbearable and regrettable.
We need to chose to obey God without trying to put safety nets of our own making in place first. God is our only refuge in this life and in the life hereafter.
We need to bear up under suffering knowing that God is sovereign over all His creation. He sees that cheating spouse. He sees that gate-keeping wife. He sees that porn addicted husband. He sees that contentious wife. God knows it all and He is in control of it all. Let's go to God's Word and see what He says to do in each circumstance rather than creating our own "response tactics" which are diametrically opposed to God's Word even if it includes suffering.
Strive to obey God even in circumstances where you are ill-used and let God use that to fashion you further into the image of His Son.
 Wherefore let them that suffer according to the will of God commit the keeping of their souls to him in well doing, as unto a faithful Creator.
1 Peter 4:19