Women Now Living Simply at Home
Women Now Living Simply at Home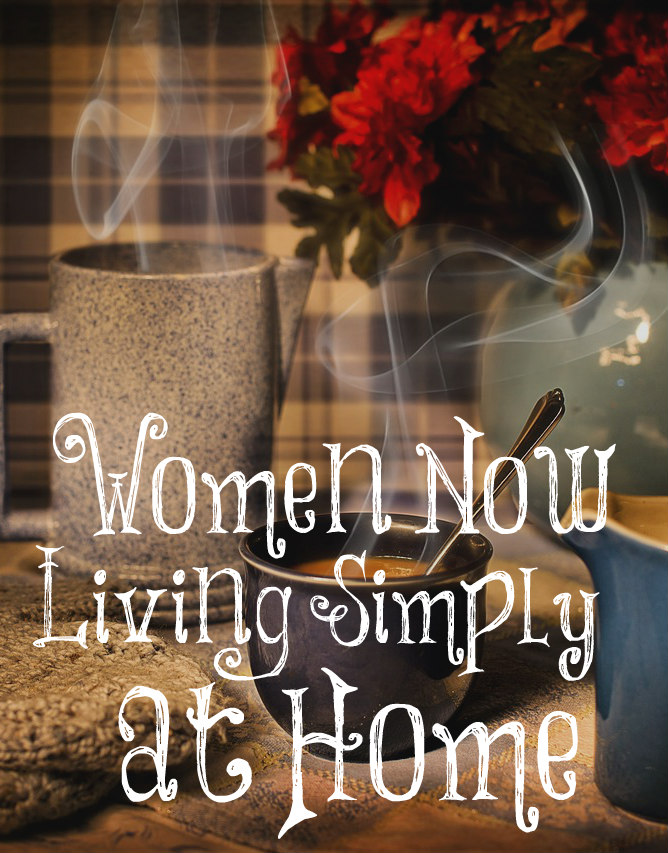 "Women should be required to stay home permanently after this. Give their jobs, that they now don't have, to some fathers and husbands who need them. God finally forced what is natural because women won't choose to do it. And they are all finding out they don't HAVE to work. Yank the money away and they are still surviving on one income. No more excuses."
This was a comment from a man on my Facebook page. His comment has a LOT of truth to it. No, I don't believe women should be required to stay home permanently. but it is God's will for women to be keepers at home. Free governments can't force these things upon their people and should not, but women being home full time is sure what is best for marriages, families, and culture.
Now that many women are home full time, they are learning to bake bread, cook from scratch, sew, cut their husbands' and sons' hair, and not waste food. They're wearing fewer clothes and less to no makeup. They're not getting their hair cut and dyed or their nails done. They're learning to garden and take care of their yards. They're cleaning their own homes. Many are even teaching their own children. They are learning to live simply and frugally at home. These are all GREAT things!
Being truthful, women in the workforce ARE taking jobs away from men. God created men to be the providers not women. There is very little good that has come from women entering the workforce, only harm. They are out of their God-ordained roles and only chaos comes from this. God is a God of order. His ways create order.
Undoubtedly, people will ask about widows, single mothers, and single women. Concerning widows, I will just tell you what the Bible says. The younger widows are to marry, bear children, and guide the home (1 Timothy 5:14). Older widows are to be taken care of by their families and relatives. If they have no families and relatives, the churches are to care for them.
What about single unmarried women? Bloom where you're planted. Become domestic, home centered, and hospitable as much as you can. Help those in need. Serve others. Enjoy your family and community by being productive and fruitful right where you are. Grow spiritually. Never feel guilty for wanting to be married. Give those desires of being a wife and mother to the Lord. Find ways to make money with domestic skills such as cooking, catering, and decorating. Use your time wisely.
What about single divorced mothers? If your ex-husband isn't remarried, do what you can to win him back especially if you were the one to divorce him simply because you weren't "happy." This would be the best case scenario. If he is remarried and he divorced you, I believe you are free to marry. But in the meantime, seek the Lord in prayer and ask Him to make a way for you to be home with your children. They need and want you! There are many ways to make money from home these days.
She looketh well to the ways of her household, and eateth not the bread of idleness.
Proverbs 31:27