The Biblical Reason for Marriage
The Biblical Reason for Marriage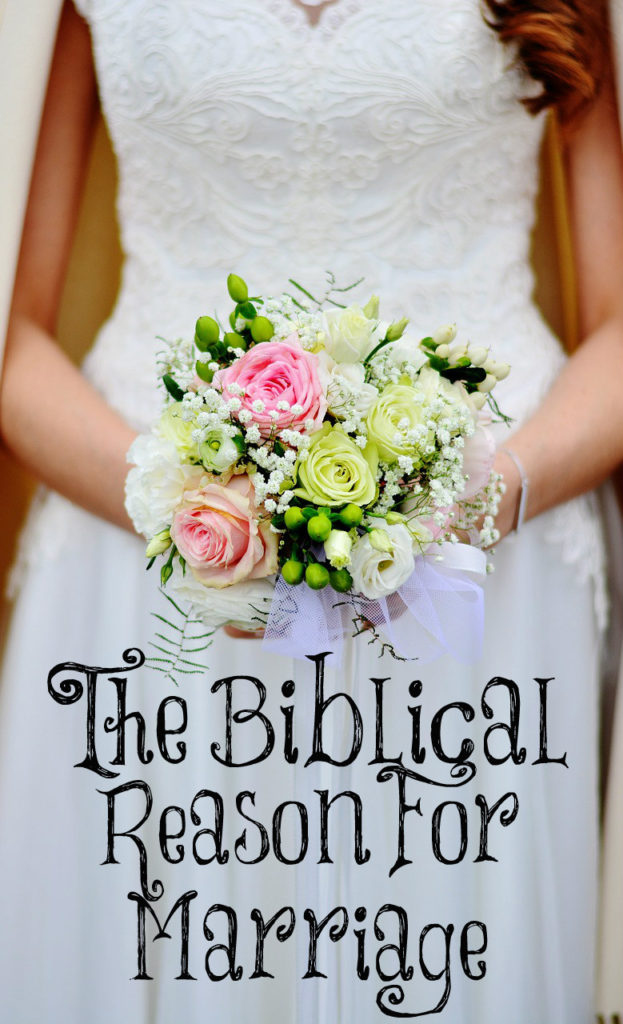 "My mom lived her life the way you teach. She married young and had a bunch of children. She submitted to my dad but he divorced her so she was left alone with all of these children and no way to make a living. Your way doesn't work and is destructive for women."
This is a story I have heard over and over again but with a few different details. Because of this story according to them, women need to flee biblical womanhood and live their lives as feminists instead who can take care of themselves! Well, how about this story that I hear over and over again with slightly different details?
"My mom was a raging feminist. She had a high profile career so she put me into daycare when I was a baby and I rarely saw her. She was too tired to do much with me when she came home at night or give anything to my dad. She eventually divorced my dad because she wasn't happy. I want to do better for my family!"
I can tell you one thing, before the 1960s, most families were like the first story (full-time mothers at home, dads the provider, and more than a few children) and there weren't nearly the amount of divorces or children being raised by single mothers as there are today. Not even close.
We must not base our experiences or other's experiences upon whether or not to obey the Word of God. God doesn't promise us perfect lives if we follow His will. No, He promises that we will experience tribulation but we are to take heart; for He has overcome the world. Therefore, we live out biblical womanhood and leave the results with Him.
From what I have seen, the godly women who are marrying, bearing children, and guiding the home as unto the Lord are much more content and joyful about their lives than those "biblical feminists" who make sure they have a career, put off marriage, then maybe have a child or two if they feel like it.
Marriage isn't about making us happy and doing our own thing, as feminists would have us believe today. "The biblical reason for marriage is to produce fruit for God. Marriage is to produce children and to make the earth fruitful for God. Christian marriage, in other words, is God-centered (producing what God wants) rather than me- or us-centered (meeting my or our desires)" (John Piper).
God's will for young women is to marry, bear children, and guide the home. It's that simple. We aren't promise that there won't be suffering, heartache, and pain along the way but we can rest assured that God, who owns everything, will never leave nor forsake us.
And did not he make one? Yet had he the residue of the spirit. And wherefore one? That he might seek a godly seed.
Malachi 2:15